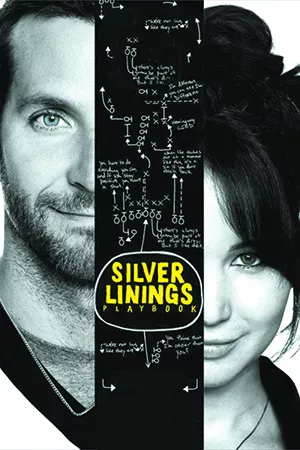 SILVER LININGS PLAYBOOK
Jennifer Lawrence might not tote around a bow and arrow in this movie, but she's undoubtedly cool, maybe even cooler than usual. She is Jennifer Lawrence, after all. She makes tripping on the Oscar stairs — on her way to receive her Academy Award for this movie, no less — look cute, being drunk during an interview look classy. She brilliantly portrays the craziness of troubled, widowed Tiffany (alongside Bradley Cooper) in Silver Linings Playbook, though her character would yell at you and throw things to the ground if you called her crazy. Rightly so, maybe. This movie takes an honest look at mental illness, something not many films do. But it's not all dark. It's a comedy with a little bit of romance and a lot of awkward conversations.
MARY POPPINS: 50TH ANNIVERSARY EDITION
The charming yet stern nanny who can fly with an umbrella and dance with penguins never gets boring. Since the Disney film was first released in 1964, people have been trying to spell supercalifragilisticexpialidocious and can't help but sing when they fly a kite. In the 50th anniversary edition, the Disney vault is re-releasing the film with a Blu-ray option and digital restoration. Any Mary Poppins fan would be tickled to see the park, the bank and the rooftops of London even brighter and more vibrant. Like Bert says, "Coo, what a sight!"
MONSTERS UNIVERSITY
It's hard to compile a movie recommendation list without including at least one Pixar movie. Pixar consistently hits the epitome of creative animation, compelling storytelling and that mysterious element that makes a movie utterly delightful for kids and equally as entertaining for adults. This prequel to the story about Mike Wazowski and Sulley, the scare team from Monsters Inc., is no exception. We get to see these friends' collegiate days while they learn everything they can about professional scaring and join with their quirky fraternity friends, Oozma Kappa, to compete in the Scare Games.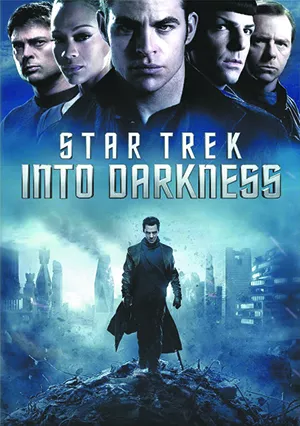 STAR TREK INTO DARKNESS
"Khhhhaaaaannnnn!" Oh, that chilling scream from Mr. Spock. Wait, Spock? Wasn't it Captain Kirk? Oh, right — the voyagers of the Starship Enterprise have entered an alternate universe since the first contemporary Star Trek installment. And Khan is not the gray-mulleted hippie from the 1982 Wrath of Khan, but instead the dashing Benedict Cumberbatch, with vocal cords of gold. (I suppose those are the kind of things that happen in parallel realities.) If you know anyone who fully understands what was just said in the previous paragraph, buying him or her Star Trek Into Darkness would be a good idea. You might want to check their movie collection first, because they might already have it.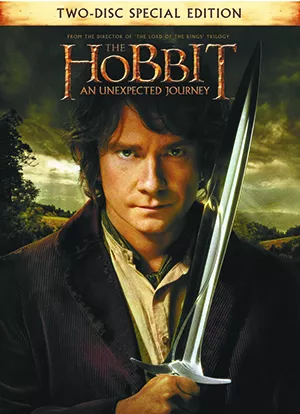 THE HOBBIT: AN UNEXPECTED JOURNEY
When 13 dwarves and a wizard come barging into Bilbo Baggins' quiet little hobbit hole, you know a great adventure is about to ensue (you know just how great if you've read Tolkien's book). The humble hobbit finds himself in incredible situations with trolls and other dangers as he does his job of burglar for the dwarves set on reclaiming their dragon-guarded treasure. There are familiar faces from the Lord of the Rings trilogy: Gollum (looking a little more moisturized), Gandalf (pretty much the same) and, of course, the ring (it seems so innocent in the prequel).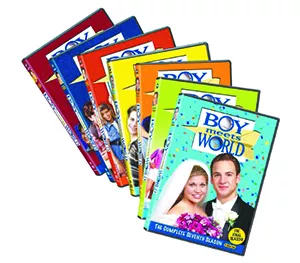 BOY MEETS WORLD: THE COMPLETE COLLECTION
Every '90s kid knows just how important Boy Meets World is. The romance of Cory and Topanga and the wisdom of Mr. Feeny is nothing to be scoffed at. You can get all seven seasons in this collection and give it to any person in their mid-to-late 20s, making the safe bet that they're a Boy Meets World fan. It's important they get it soon and watch every episode. They need to relive the sacred glory before Disney Channel's new sitcom Girl Meets World (starring Ben Savage and Danielle Fishel, the same Cory and Topanga, now married with two children) comes out next year. The new show could spoil what Boy Meets World once was, or it could add to the greatness. It's risky.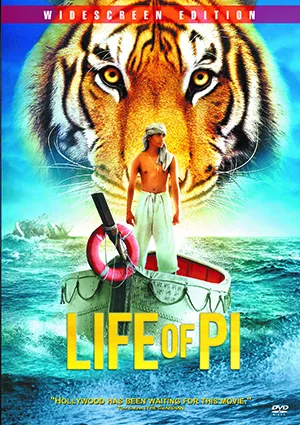 LIFE OF PI
A boy plus a tiger plus a small boat in the middle of the ocean. That equation seems to equal death for both living parties involved. But for Piscine, aka Pi, and Richard Parker, a Bengal tiger, it means life and an incredible story to go with it. The film is filled with stunning, dreamlike imagery. The scenes with zoo animals out on ocean waters gives it a bizarre feel, but the glowing water and the island swarmed with meerkats make it beautiful. Get this movie for the introspective thinker you know. They'll spend hours pondering its themes of mortality, faith and the power of storytelling.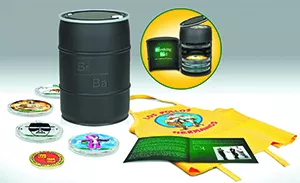 BREAKING BAD: THE COMPLETE SERIES
Walter White, a chemistry teacher, wants to be sure his family will be financially secure when he dies from his inoperable cancer. So he starts cooking meth with the help of a former student, and they're so good at it that big-time dealers take notice. Crazy ordeals ensue and family challenges arise. Among it all, Breaking Bad became one of the most popular cable shows on American television. The complete series set comes in a replica money barrel and is stuffed with all kinds of fan treasures. There's a commemorative challenge coin, a 16-page booklet with a letter from writer Vince Gilligan and a Los Pollos Hermanos apron. The DVDs include 55 hours of special features from all the seasons, plus a two-hour documentary. It's priced around $400, but if you know a big enough fan, their happiness could be worth it. ♦