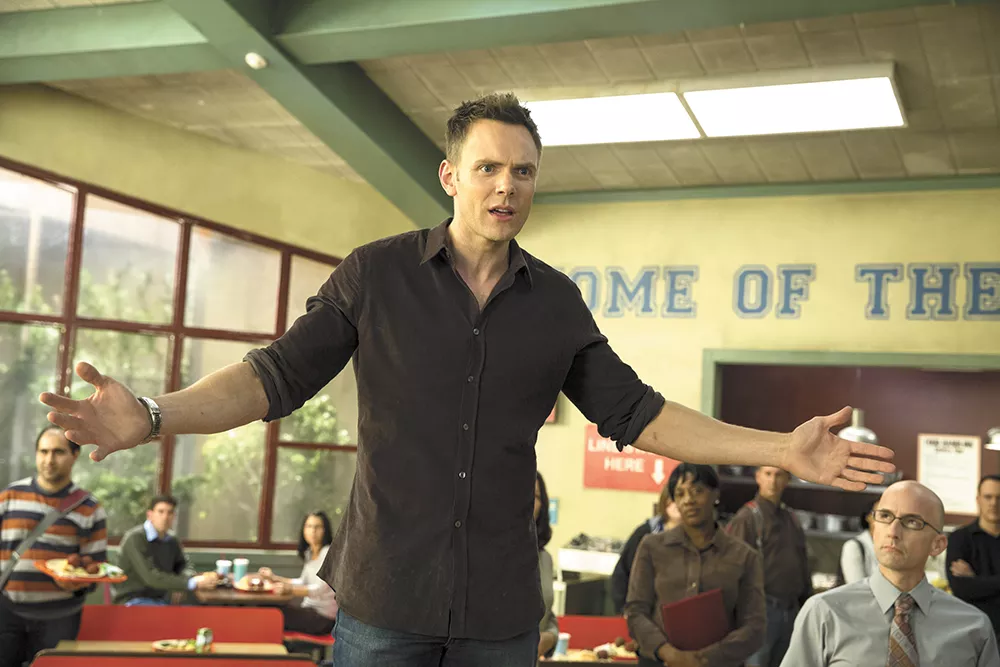 Remember that scene in The Two Towers where Gandalf the White frees Théoden, king of Rohan, from the darkness? Théoden is barely alive — senile and spittle-flecked. But then Gandalf casts off his cloak, raises his staff, and doesn't just exorcise Théoden's demons, but brings back the king's youth, vitality and spirit. It's not just the return of a king, it's the return of an old friend.
That's what Season 5 of Community feels like.
Last season, the show experienced a period of darkness. There were good behind-the-scenes reasons that Community creator Dan Harmon was fired at the end of the third season. He was prone to self-destruction, petty drama and blown deadlines. Yet he was also the soul of the show.
Without Harmon, Community had the cringeworthy, desperate feel of a high-school basketball team attempting sketch comedy at a pep rally. But now he's back. The king has returned, and so has the show.
Harmon gets a lot of praise for his grand, ambitious ideas: Parodying mafia flicks and action thrillers, westerns and fantasy films, slipping in homages to My Dinner with Andre and Heart of Darkness. But his strengths go much deeper than that. He has a sense for the characters — they feel like real people again, instead of marionettes controlled by uncertain puppeteers. He's the sort of perfectionist who'll demand a rewrite. And then another. And then another and another, until it's 2 am and everyone is drunk, hates themselves or both, but the script still isn't good enough.
That results in a show this good. That results in a show that's incredibly refined and tightly constructed. That results in a show made of bizarre, brilliant moments, where a character's internal monologue about Excel spreadsheets suddenly takes the form of a French song or a Ben Folds-scored montage highlights possible "Ass Crack Bandit" suspects.
These are the lifeblood of Community: The sort of weird touches others could think of, but only Harmon could pull off with such confidence.
Community • NBC • Thursdays • 8 pm