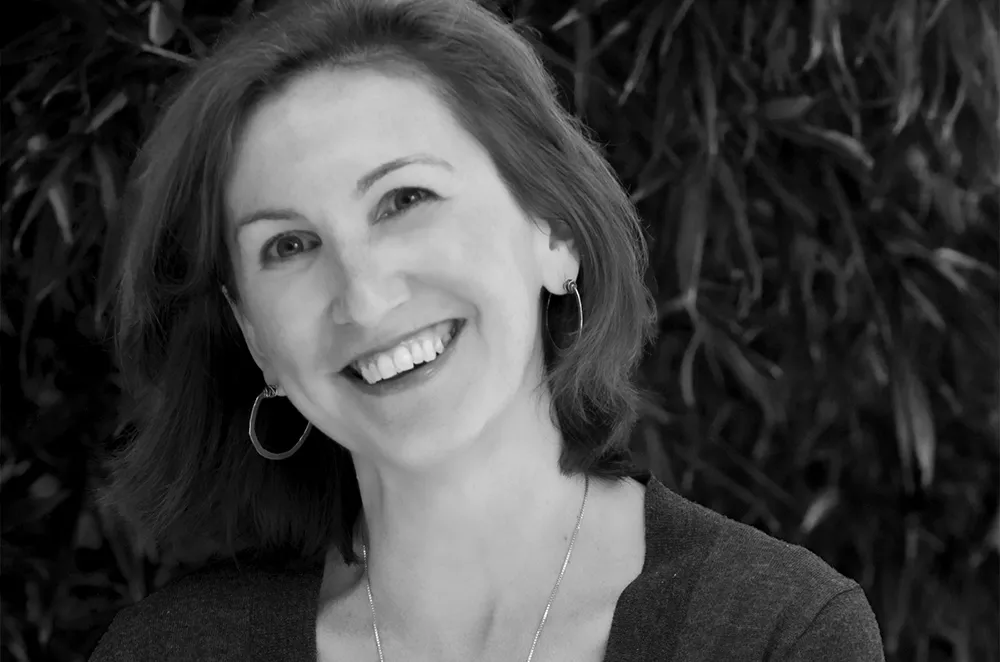 If you're traveling in northern British Columbia, you might see a sign that reads CAUTION. GIRLS DON'T HITCHHIKE ON THE HIGHWAY OF TEARS. KILLER ON THE LOOSE! At the sign's bottom are pictures of women who have been either killed or gone missing on this mostly desolate stretch of road between Prince Rupert and Prince George.
Estimates vary, but as many as 43 women have been lost on this highway since 1969, many of them poor aboriginal women with no transportation options other than to hitchhike. Some have accused authorities of being apathetic regarding the crimes over the years as the phenomenon gained media attention, including magazine stories and documentaries.
Author Adrianne Harun, who lives in Port Townsend, Wash., is married to a Canadian, so there was an added intrigue when she first heard about it in an NPR story. Years later, after traveling in that area of British Columbia, her fascination with the Highway of Tears led her to write about the horrific phenomenon. The result is A Man Came Out of a Door in the Mountain ("When I turned in the novel, I kept waiting for them to call me back asking for the real title. They never did," she says of the book's title). It's a wildly imaginative, dynamically structured novel set among the same mountain towns the Highway of Tears snakes through. The disappearance of young aboriginal women is at the center of the novel, but it also digs deep into family issues and friendship.
"The whole goal was to shed a little light on [the murders] and make this emotionally felt, and do what I wanted from there," says Harun, calling while on a break from a hectic promotional tour after the book was released in late February.
While Door in the Mountain is impactful in its depictions of violence toward women, perhaps surprisingly it's viewed through the eyes of Leo, a teenage boy and the smartest of a listless group of friends — both boys and girls — who spend their time shooting rats at the dump and witnessing the dire circumstances suffered by some of their neighbors in their remote Canadian town.
Leo lives with his mother (his absentee dad works as an engineer in the oil fields) and his Uncle Lud, who is quite ill but well enough to offer Leo a constant flow of mythic stories, including the notion that the devil has come to town to snatch away these young women.
"I decided not to second-guess anything," says Harun of her choice to make a young man the narrator. "I wasn't going to be able to write about the Highway of Tears. There was no way I was going to co-opt the stories of the victims and their families. So, I thought, 'OK, this is where it's going, and Leo is such a large-hearted boy with this amazing voice.'"
The novel is spooky enough to have drawn the attention of certain mystery and horror genre websites, but most of that comes from the storytelling that goes on between Lud, Leo and the rest of the characters. There's also the eerie backdrop of these missing women, out-of-place newcomers to town and the looming smoke of a nearby — and threatening — wildfire, but it's these yarns, often set apart in individual chapters, that get under the skin.
The stories-within-stories concept came naturally for Harun, she says.
"I would always tell these extravagant lies to my kids. You're trying to get them to do something different, and so you make up these people who did what they're doing and something awful happened," she says of raising her two sons, both now out of college.
This storytelling came before Harun's career as a novelist. She didn't take writing seriously until well into adulthood; before that, Harun, the daughter of a doctor, worked a string of "lowlife" jobs including overnight telephone dispatching. To this day, her husband owns and operates an auto shop in Port Townsend. Harun decided in her 30s to get an MFA in creative writing. During her time in that program she wrote much of what would become, years later, stories for her 2002 collection The King of Limbo.
At work on another novel these days, she's also answering a lot of questions about Door in the Mountain. People seem curious about how a piece of literary fiction could wind through so many genres. Some might say "horror" or "thriller" aren't apt genre descriptions here — you'd be better off leaning toward "magical realism." Whatever you call it, the book is unsettling at times but never loses your attention. For Harun, the spookiness is part of the book's feminist angle.
"It's always spooky for women. There's always these feelings of places where you shouldn't go, and you have to have a different sense of watchfulness than what your brothers or sons might have," she says. "This is a reality of the Highway of Tears, and that's what I try to get across in the book. What's scarier? That [feeling] or the devil?" ♦
Adrianne Harun • Thu, April 10, at 7 pm • Auntie's • 402 W. Main • Also reading at Pie & Whiskey • 8:15 pm • Woman's Club of Spokane • 1428 W. Ninth Ave.