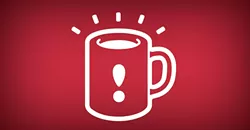 HERE
The effects of Saturday's massive windstorm are still being felt in Spokane, as Avista
scrambles
to restore power and crews work to
unblock
roads. (SR)
Whitworth University has long adopted the falling pine cone as an unofficial symbol of their campus. But on Saturday, it was
falling pine trees
that hit the university.
Coeur d'Alene school officials are lobbying the state for a tougher
anti-bullying
law. (CDA Press)

THERE
While Israel initiated a ceasefire in parts of Gaza, their strikes still
killed an 8-year-old girl
. (NYT)
A decade ago, Texas may have
executed an innocent man
. (Washington Post)
A huge earthquake
killed hundreds
in southwest China on Sunday. (The Wire)
MAGICAL REALISM
Lev Grossman on the
final book
in his Narnia/Harry-Potter-deconstruction series,
The Magicians.
(Vox)