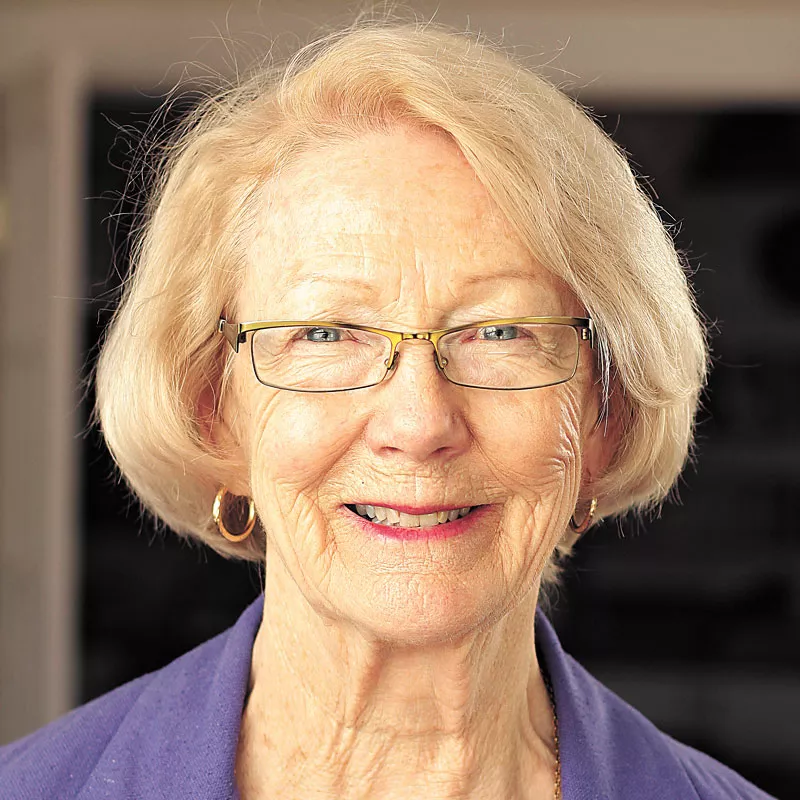 Life is glorious in August in North Idaho. Coeur d'Alene, Hayden, Pend Oreille and Priest lakes, along with the many other small lakes that dot the landscape, are downright delicious to swim in, delightful to boat on and spellbinding to watch when the wild winds blow.
Bicycle enthusiasts can choose a different trail for every day of the week; hikers can do the same on foot and climb ever higher. Huckleberry picking is not just a sport for bears. And sleeping outside under the moon and stars is literally heavenly.
For the non-nature lovers, there's plenty of food, drink, music and other entertainment to choose from.
So North Idaho in the summer seems like paradise. But don't be fooled. It's paradise if you bring your money with you. But if you live here and are working two or three jobs just to get by, it's hardscrabble tough.
While leadership at the local level is outstanding, North Idaho and the rest of the state are hamstrung by state policies that cripple the state's economy and dim the future of its residents, particularly school-age children.
The Idaho Center for Fiscal Policy, founded by longtime Idaho State Budget Director Mike Ferguson, recently released a list of significant factors contributing to Idaho's faltering economic status. Entitled "Six Key Facts About Idaho's Revenue Shortage and Our Declining Economic Performance," the report (you can find it at idahocfp.org) details an alarming downhill slide for a state so rich in natural beauty and gifted human talents.
On the Center's list of statewide problems:
Idaho collects less in taxes than all but two other states. The math is pretty simple. As a result, there isn't enough money to cover the costs of carrying out the state's business.
Support for Idaho's schools has declined by 16 percent since 2008 and is unequal across school districts. Worried voters are willing to increase their own property taxes to support public schools. Unfortunately, the legislature's promise that the state will replace maintenance and operation funds to school districts has been broken.
Idaho's support for higher education has dropped sharply. With tuition rates going up dramatically, college enrollments are down. So much for the drive to increase Idaho's college participation rates.
Idaho has steadily cut revenues since the late 1990s. Politicians love to promise tax cuts, vote for them and then brag about it. But tax cuts to the bone bleed our chances for prosperity.
Idaho's low- and moderate-income residents pay a larger share of their taxes than the highest earners do. No further comment is necessary.
Idaho's per capita income is lower than all but one state: Mississippi. Mississippi is winning the race to the bottom, but at its present rate, Idaho may pass right by Mississippi in this dreadful statistic.
Idaho politicians' addiction to the Tea Party's nasty medicine has seriously undermined Idaho's basic institutions.
The Legislature, presumably under the influence of Tea Party hypnotics, has dismantled the funding and distorted the equalization of the state's system of public schools. Idaho's colleges and universities have been forced to raise tuition rates beyond a level that's affordable for many potential students. Tea Party demands to cut taxes have seriously damaged an already shaky tax structure.
Not all Idaho Republican politicians should be accused of drinking the Tea Party's magic potion. But all of them have been terrorized by the threat of — horrors — losing their own legislative seats in a May primary. Reasonable Republicans like State Senator John Goedde and State Representative Ed Morse were dealt punishment by ultra-conservatives for daring to vote their own consciences.
Gov. Butch Otter has proven to be a likable but weak leader in the wake of the GOP's shifting values. During his tenure, a coherent vision for a vibrant Idaho has slipped away.
It's time to convert the Idaho Center for Fiscal Policy report into a manifesto for change and turn those downward-trending figures around. It's time for concerned Idahoans to band together and rebel.
A wise and worthy opponent has emerged in this year's political fray. A.J. Balukoff is a moral giant now running for governor on the Idaho Democratic ticket. Balukoff is a highly successful Boise businessman who has served on the Boise School Board for almost 17 years and is currently its president. A large group of Boise business leaders convinced him that he should run for governor on the grounds that he, A.J. Balukoff, has the brains and determination to salvage Idaho's listing ship of state.
"Doing the same thing over and over again and expecting different results" was Albert Einstein's definition of insanity. The axiom applies to politics, too: Electing the same misguided politicians again and again and expecting a better state of affairs may not be insane, but it certainly isn't smart.
A note to Idaho voters: Be smart, and vote new. ♦