Let's face it: the world can be a not-so-loving place. While it's likely none of us will solve the conundrum of Middle East peace, wouldn't it be nice if we could take steps to smooth the rough spots in our everyday lives and relationships?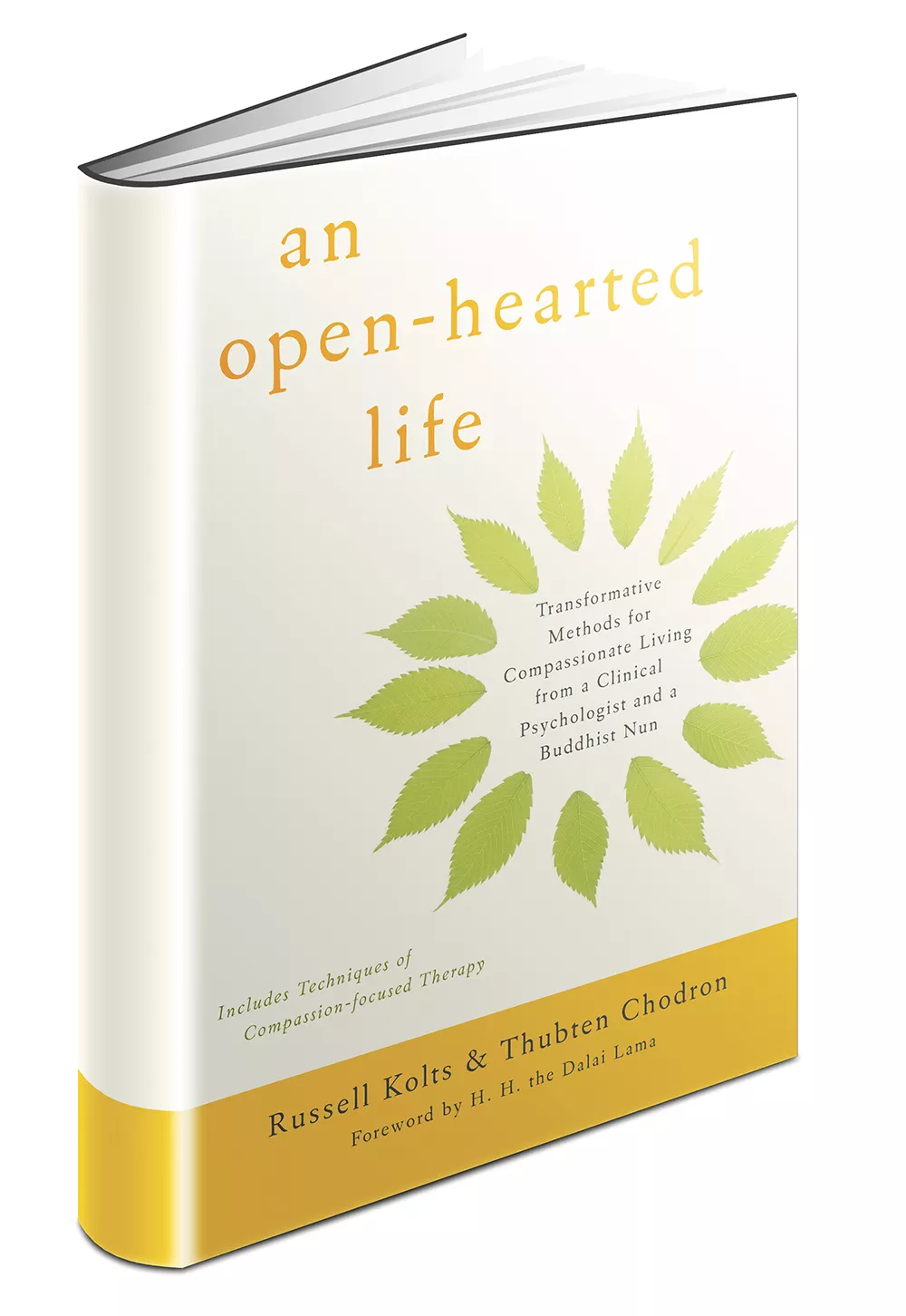 "Compassion — the sensitivity to suffering and the motivation to help — gives us a way to meet these challenges with warmth and courage, and helps us face them in ways that make things better, rather than worse," says local author Russell Kolts.
Together with Thubten Chodron, founder of Newport's Sravasti monastery, Kolts, a clinical psychologist and professor at Eastern Washington University, has written An Open-Hearted Life. "We wanted a book that could benefit everyone — not just Buddhists or folks seeking psychological help — by giving them a road map to deepen compassionate qualities in themselves and the tools to bring a warm-hearted, compassionate approach to working with their emotions, family life, workplaces, and the other things that they do," he says.
Described as a "handbook for everyday living," the volume features sections on how to build on already existing compassionate qualities and how to deal with the inevitable "bumps on the road" that may threaten to sabotage even our most sincere plans to be kind. A reflection exercise at the end of each chapter encourages readers to delve a little deeper, gradually learning to respond to aggravations and insults with more insight and thoughtfulness. Kolts says being compassionate is not only good for us as individuals, but also the community we live in.
"There are many wonderful things about living in the Inland Northwest," Kolts says, "but we face a good many challenges here as well — poverty, drug addiction, political infighting, a crowded criminal justice system, and how best to protect our beautiful natural environment. We all also have to deal with the normal stresses of daily life... A growing body of scientific research shows that compassion can help us build healthier lives and better relationships."