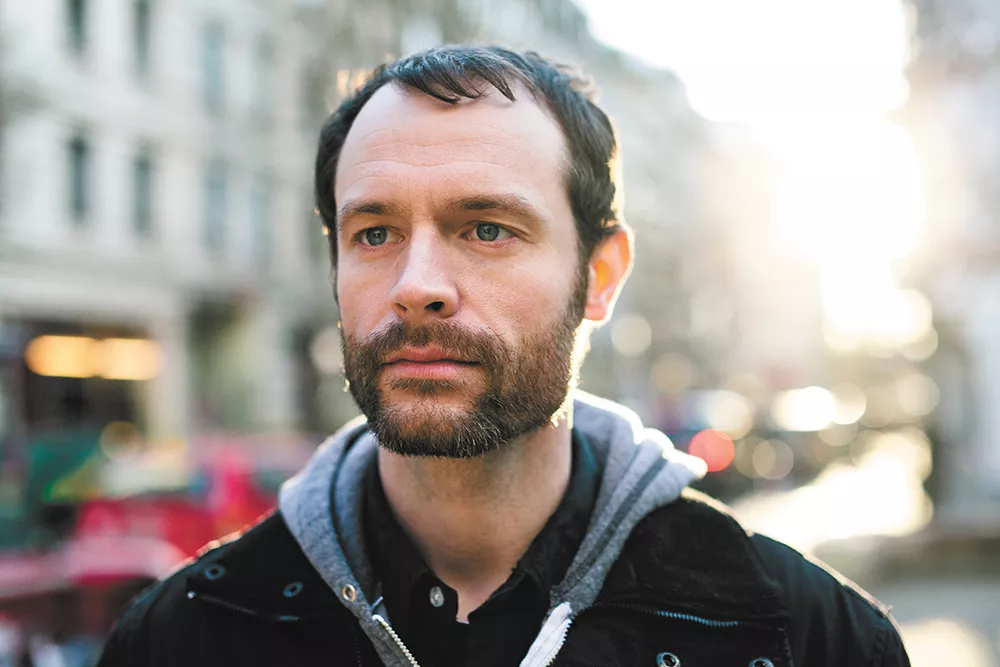 In May and June, singer-songwriter Rocky Votolato did 37 shows in nine European countries, some solo and some with a band. Before that, he played 34 shows in American living rooms over six weeks in March and April — the month he released his eighth solo album, Hospital Handshakes.
Votolato makes music for a living, and has been for nearly two decades. But even for him, this has been a hectic first six months of 2015.
"It does really feel urgent. Things had kinda slowed down for me before this record came out ... and then when it did come out I was very excited and just wanted to be able to bring (it) to people," says the artist, whose Bartlett show next Thursday night will be the first stop on a seven-week, 44-date solo tour around the U.S.
From his home in Seattle, Votolato says he thinks he and producer Chris Walla (formerly of Death Cab for Cutie) "captured the right kind of energy" on Hospital Handshakes, and it's easy to hear what he means. The album is a sturdy slab of buzzy Northwestern indie rock set to a punk pace and imbued with the intensely personal nature of intimate folk music.
Handshakes is probably the loudest, fastest chapter in Votolato's solo career. It's also his first effort after a major bout with writer's block that started after the release of his 2012 album Television of Saints and ended up lasting more than a year.
With time has come perspective on the roots of that dry spell, Votolato says.
"I was being way too self-critical. I didn't realize it at the time, but I had just gotten into a place ... where I was overthinking it a lot," he says. "Trying to get it so perfect and do everything just right basically just shut down the process."
The good news was Votolato recognized that his old habit of "just being way too hard on (himself)" was building into something more sinister. So he sought help, and in the summer of 2014, the creative floodgates opened.
Votolato's road-warrior mentality this year is not necessarily about making hay while the sun shines. It's about going out and playing music and having fun and maybe, if he's lucky, helping others.
"I'm not as concerned at all about appearance, or about what people think or what people say about the music or me or any of it," he says. "It's more just about expressing something honest and really connecting with people ... and hopefully some of that transfers over and gives other people some of that same experience. That's really my greatest hope with all of it." ♦
Rocky Votolato with Dave Hause and Chris Farren • Thu, July 9, at 8 pm • $15/$18 day of • All-ages • The Bartlett • 228 W. Sprague • thebartlettspokane.com • 747-2174