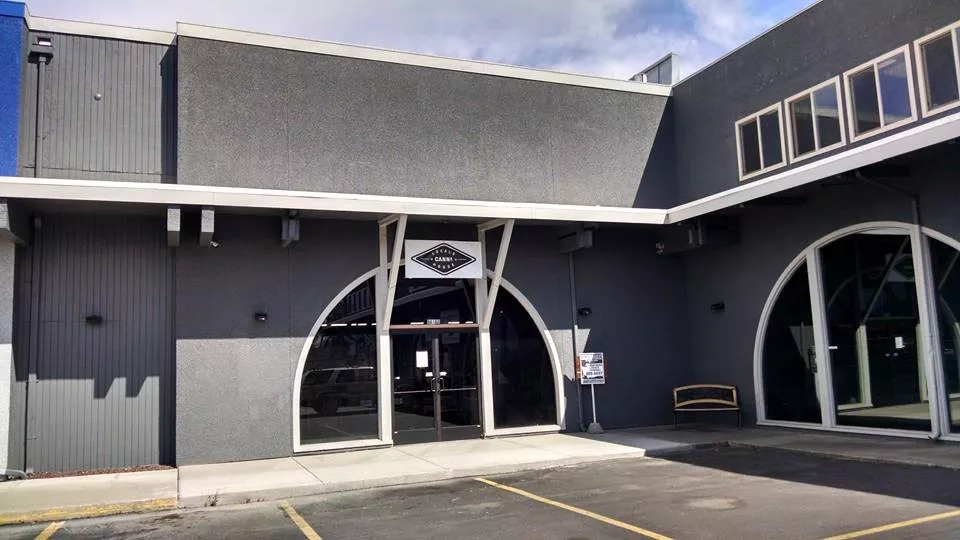 Spokane Valley's "green corridor" just welcomed a new recreational dispensary. Locals Canna House had a soft opening in July and celebrated its grand opening Aug. 22. The five-person company is working to bridge the gap between growers, dispensaries and customers.
"We want our store to be almost like a fresh market with rotating products," says owner Doug Peterson. "We go out into the grower's gardens and look at their product just like a bean buyer might for Starbucks."
Peterson references Starbucks and other well-branded companies when describing his employee training procedures and company values. He hopes to create a unique environment and tap into the once-taboo culture of cannabis.
"Cannabis is a lifestyle and it's fully embraced in the Northwest," he says. "We really feel like selling marijuana isn't our job, it's our privilege."
Locals Canna House has tapped into one pivotal aspect of the culture — local growers. Peterson's second business is Growers United Indoor Garden Supply. The hydroponic garden supply store has been open for two-and-a-half years, providing hands-on service and supply to marijuana farmers.
"It made the most sense for me to apply for the retail licenses," he says. "I'm in the gardens, we service the business. It was the circle of life."
The menu reflects this connection, offering strains from small farms and area growers including Kouchlock Productions, Lilac City Gardens and Sweetwater Farms. The dispensary is open daily with a rotating list of specials, including "Sativa Sunday" with strain specials — and earlier business hours — for football season.
Inside, the dispensary is rustic yet industrial chic, with stained concrete floors, custom-built alderwood cabinets and chrome accents. The inviting space is a reflection of Peterson's favorite businesses in town, places like No-Li Brewhouse, Zola and Manito Tap House.
"You remember the old mercantile store back in the day, when people used to shake your hand," he says. "That's what we're trying to create here." n
Locals Canna House • 9616 E. Sprague, Suite B, Spokane Valley • Open Mon-Sat, 9 am-9 pm; Sun, 10 am-8 pm • locals.sh • 413-2796