The Dogist: Photographic Encounters with 1000 Dogs
By Elias Weiss Friedman
Friedman has been running his blog, The Dogist, since 2013, and this book represents the most soulful, adorable and beautiful images of all the canines he's profiled. The presentation is simple: just the dog's name, breed and location encountered. It's the pictures that convey so much, not just about each dog but our relationship to these loyal, engaging creatures. Organized by such categories as "Smiles," "Puppies," "Ears," "Outfits" and "Beautiful Blends" (what a nice way to say "mixed breeds"), The Dogist introduces you not only to magnificent golden retrievers and sturdy Corgis, but also three-legged dogs, a tree-climbing miniature poodle and a group of rehabilitated pit bulls once owned by Michael Vick. Wonderful for animal lovers and photography buffs alike. (SB)
Trigger Mortis
By Anthony Horowitz
Anthony Horowitz is kind of the it-guy of Pop Brit Lit these days. You might know him as the creator of the Alex Rider YA books, or of the Foyle's War TV series, detailing the crimes that needed solving on the English homefront while Germany was busy bombing away. Recently he's written two new Sherlock Holmes adventures, The House of Silk and Moriarty — both authorized by the Sir Arthur Conan Doyle estate. Not to be outdone, the Ian Fleming estate engaged the intrepid author to write a mostly new tale of Bond, James Bond. Trigger Mortis takes place right after the events of Goldfinger, in 1957 with the space race unsettling world affairs and demanding the service of a superspy. But if all you care about is Bond girls, you'll be glad to hear Pussy Galore is back. Horowitz made use of some unpublished Fleming material that was intended for a never-filmed TV series; see if you can tell the master from the forger. (TM)
Mark Bittman's Kitchen Matrix
By Mark Bittman
As Bittman says in the introduction, "If you can cook 10 recipes you can cook 10,000," and this mighty tome shows you how to tweak not only the basics but variations on a number of specialties. In addition to more than a dozen variations on marinara, chicken wings and pork roast, Bittman also lays down how to do at least 12 different cocktails for each random hard liquor you might have on hand, as well as 13 or more ways to charm guests with "tiny pancakes." This brightly photographed and cleanly designed guide is the perfect gift for not only your favorite kitchen novice, but also any seasoned cooks you may have on your list. (SB)
Planting in a Post-Wild World
By Thomas Rainer and Claudia West
Part coffee table book, part super-timely treatise on the joys of wild grasses and forest gardens, Planting in a Post-Wild World is both smart and lovely to look at. Rainer and West, both pioneers in the ecological landscape design movement, discuss how a return to naturally occurring plant relationships is the future of landscape architecture — not only for sustainability reasons but also, surprisingly, for aesthetics. Gorgeous photographs illustrate everything from reclaimed factory land in Germany to the lush grasses and purple wildflowers bordering a parking lot in Colorado, making this gift both inspiring and applicable. (SB)
At Home in the Garden
By Carolyne Roehm
If formality and opulence are your style, consider At Home in the Garden by Carolyne Roehm. An in-depth look at her expansive, 5-acre estate, At Home in the Garden is Roehm's fond celebration of the garden as outdoor living space. With chapters on the estate's picturesque grounds, cutting gardens, greenhouses, statuary, water features, topiary, annual and perennial gardens, At Home in the Garden definitely reflects a higher social strata than most of us belong to (the author frequently invokes the French monarchy and jokes that the estate's initial landscaping plans exhibited the kind of excess that would get one "guillotined in 18th century France"). But the tone is also approachable, even witty. In addition to describing how the grounds were once little more than cornfields and grapevines, Roehm admits she isn't above the occasional fiberglass deer ("Versailles on a budget"). (SB)
The Oregon Trail
By Rinker Buck
Noted journalist Rinker Buck could never quite get those childhood memories out of his head. When he was a kid, his dad — a free spirit if there ever was one — put the family in a covered wagon and would take them all out camping around the Northeast with horses, not horsepower in a gas engine, to get them there. Backing up traffic was a common occurrence, so they had a sign on the back reading, "We are sorry for the delay, but we want to SEE AMERICA SLOWLY." Somehow, this sparks a plan: To, apparently for the first time in many, many decades, travel the entire length of the Oregon Trail by wagon. Buck's one-of-a-kind brother Nick joins the mission, and they're off. With tales of actual pioneers (the doomed Whitmans of Walla Walla are featured prominently) woven in among his musings on the human need for adventure and purpose, The Oregon Trail artfully documents a remarkable journ... OK, let's just be real: It documents a totally insane trip by a couple of complete nutjobs. But it's amazing. As you read on, you'll find yourself dumbfounded by the subtext of the whole enterprise: Yes, that's how our ancestors got here. (TM)
Step Aside, Pops
By Kate Beaton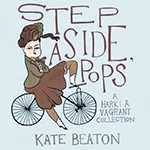 There are few new books this season giving me greater joy than Step Aside, Pops. The second comics collection by Kate Beaton, creator of the web comic Hark! A Vagrant, Step Aside, Pops is full of such hyperliterary, imaginatively historical and cheekily feminist delights as a series of comics inspired by Nancy Drew covers, a strip in which Mr. Darcy's picnic is rudely interrupted by characters from Wuthering Heights and a running titular gag in which badass lady "velocipedestriennes" rule the streets. Great fun for all the overeducated nerds on your list. (SB)
Amazing Fantastic Incredible: Stan Lee
By Stan Lee, Peter David and Colleen Doran
What's with the old guy who does all the cameo appearances in the Marvel movies? In case you didn't know it, that's Stan Lee — the man who imagined all those characters and launched the Marvel franchise that now routinely brings in billions with its tales of Avengers, talking trees and even an Ant-Man. So how do you tell the story of a 92-year-old son of Romanian-born Jewish immigrants who lived in the crappiest apartment in the Bronx — a guy who redefined pop culture? In a comic book format, of course. Amazing Fantastic Incredible is Lee's memoir, with co-writer Peter David and artist Colleen Doran. You'll find that the man behind all those superheroes has a pretty amazing creation story, too. (TM)
What is Punk?
By Eric Morse and Anny Yi
"Once upon a time, there was a deafening roar, that awakened the people, like never before..." So begins this lively, clay figure-illustrated primer on all things punk. With a bouncy cadence perfect for reading aloud, What is Punk? delves into the history of punk from the early days of CBGB, the Clash and the Velvet Underground to later acts like Henry Rollins and Sleater-Kinney. The art direction on this one is stellar, with the clay figures inhabiting dimly lit clubs, hanging out in record shops or even perfectly mimicking Joey Ramone's unmistakable posture. Nostalgic fun for the music fan on your list, but gift carefully if you're giving it to families with small children, as not every parent wants to introduce terms like "Sex Pistol" to the home lexicon! (SB)
Petty: The Biography
By Warren Zanes
There's been a boom in great music biographies and autobiographies in recent years — Bob Dylan, Pete Townshend and Keith Richards have all hit the best-seller lists. This season, there are three great ones — if you know your friend's tastes, pick the closest one and pair it with a CD.
Warren Zanes tells Tom Petty's remarkable story, from rootless Southern boy to rock 'n' roll icon, with the kind of insider take you'd expect from a fellow musician; Zanes is a member of the Del Fuegos. This isn't the first Petty bio, but it reflects a ton of input from the man himself, offering an honest look at where the music really comes from.
Unfaithful Music & Disappearing Ink
By Elvis Costello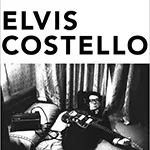 Declan Patrick McManus writes Unfaithful Music & Disappearing Ink, exhibiting a deep understanding of Elvis Costello. Makes sense, as they're the same person. Known for some of the greatest hooks of the past 30-odd years — and for making nerdy look cool — Costello offers insights as to what some of those songs are about. (Um, what, exactly, is the "Mystery Dance," Declan?) He also offers a peek into the less glamorous side of fame.
Reckless: My Life as a Pretender
By Chrissie Hynde
Finally, there's Chrissie Hynde — a woman who conquered the man's world of rock music. Like LeBron James, Hynde hails from Akron, Ohio; she moved to London when punk was king and made two early masterpieces. Two of her bandmates OD'd, and Reckless shows how she learned to crawl again — and just kept on going. The title "total badass" is thrown around way too freely these days, but in Hynde's case, it seems to fit. (TM) ♦