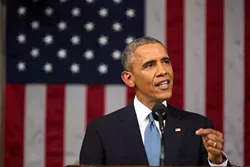 ON INLANDER.COM


• Ever wonder who's sitting in that lot near the Rosauer's in Browne's Addition?
Read this


•
Puff, Puff, Pose
: Do yoga, Smoke Weed
IN OTHER NEWS


• Paid sick leave is coming to Spokane, the question is
how much
? (
Spokesman-Review
)
• City Council members are
demanding answers
surrounding the move of the downtown police precinct. Among the list of seven inquires, council members want to see a cost benefit analysis for the remodel and the move. (KXLY)
• The drawing for the largest Powerball jackpot is tomorrow. At $1.4 billion (with a B), you
probably won't win
the big money, but what exactly are the odds?
Wired
puts 'em at about one-in-292 million. Ouch.
• Neither police officers nor Spokane County Detention staff will face
criminal charges
in Lorenzo Haynes' death. Haynes died in the county jail booking area in May after being arrested for violation of a no contact order and being a felon in possession of a weapon. (
Spokesman-Review)
• Ten people in Turkey are dead after a suspected Islamic State
suicide bomber's
attack in Istanbul. Fifteen more were injured.
• President Obama will give his final State of the Union speech tonight. What he
will
(and won't) talk about.
Speaking of Obama, he shared a
cuppa coffee
with Jerry Seinfeld and had an interesting discussion about fame, shaving and walking around the White House in his underwear.