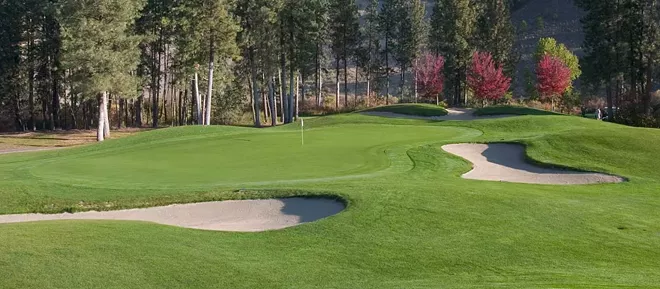 It's hard to imagine by looking at the calendar or even looking at the overcast skies today, but two of Spokane's golf courses are open for duffers to hit the links this weekend.
Both
Downriver Golf Course
and
Qualchan Golf Course
are taking reservations for play on Saturday and Sunday. Downriver is Spokane's oldest course, and Qualchan is its newest.
"We're excited to be able to kick off the season this early," says Jason Conley, executive officer of Spokane Parks and Recreation in a press release. "Saturday is expected to have temperatures in the high 40s. What more could you ask for in Spokane during February?"
Well, we could think of a few things. Maybe a Springsteen concert? Temperatures in the 70s? Winning the lottery?
But we get it — golfing in February is a gift for people who love it. As of midday Friday, 183 folks had already booked tee times at Qualchan, and another 113 did the same at Downriver.
You can
book a tee time online right here
, and you should probably do it quickly before the spots fill up.