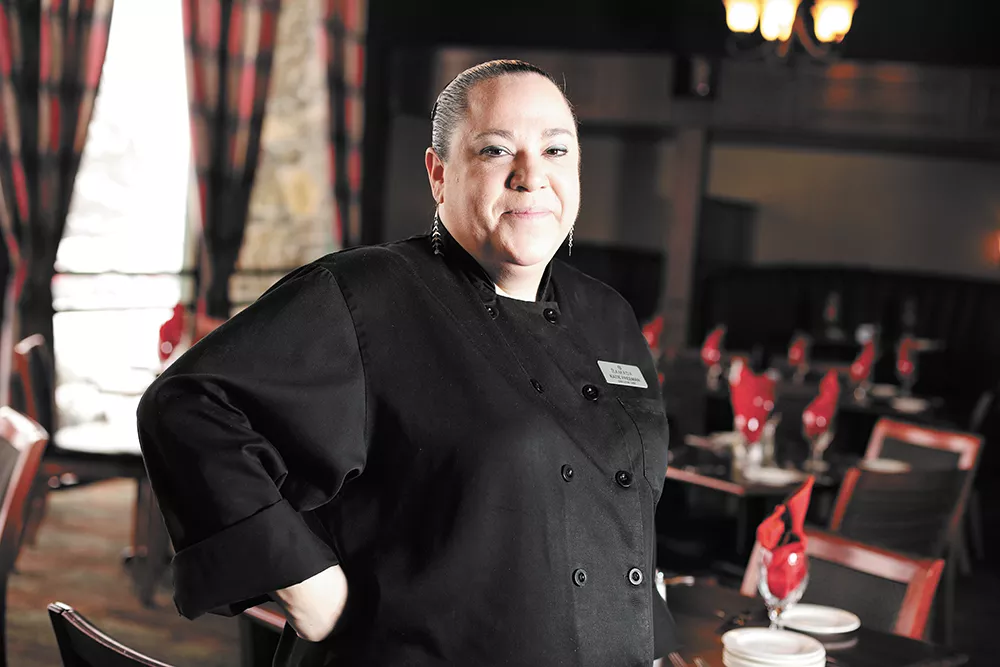 Katie Freeman grew up raising animals for slaughter and helping grow food as a part of a hippie community near Chewelah. Today, she's raising four children and working as a chef at Remington's, but her upbringing can be seen in her passion for incorporating fresh, local ingredients into her dishes.
After getting into some trouble as a teenager, Freeman's plans to begin nursing school through Columbia Basin Job Corps in Moses Lake didn't work out, so she switched over to the culinary program. "I've always loved food, and I completed the program in seven months," she says.
Freeman began her restaurant career switching between jobs at Mount Rainier National Park in the summer and Stevens Pass Ski Resort in the winter, though becoming pregnant with her first child forced a change.
"While I was pregnant, I kept having nightmares that ski patrol was going to deliver my baby because they were always closing the pass to do avalanche control," she says. "So I packed up and moved to Chewelah to be closer to my parents."
Freeman decided to move to Spokane in 2000, and after a man bit a chunk out of another man's face at a bar where she was bartending, she shortly thereafter found work as a line cook at Remington's inside the Spokane Airport Ramada.
Once there, she worked as chef Bob Katzaman's sous-chef for two years until he passed away in 2006. She describes the transition as not an ideal way to be promoted, but says that this time was made easier by Spokane Club executive chef Ray Delfino, who taught her more about inventory and helped to improve her management skills.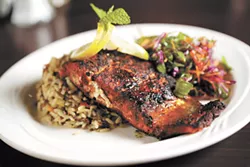 After working there for almost 15 years, Freeman describes Remington's as a hidden secret of Spokane that, for many, serves as a gateway to the city because of its location. She loves creating fusion dishes that not only mix and match different foods to create new flavors, but that incorporate fresh ingredients. She cooks as many of her dishes from scratch as possible, trying to keep the ingredients local.
"I do a lot of cooking with my kids at home," Freeman says. "We plan out every meal for the week, go shopping together and then all prepare the meals each night."
Due to all of this time spent in the kitchen as a family, her youngest daughter has already learned some impressive knife skills.
Freeman is happy to work a job she's passionate about that also allows her to have a family, even if it means giving up most holidays. She believes that TV shows have glorified many aspects of being a chef, but loving what she does makes up for the long hours.
"There are no Valentine's Days or Mother's Days or Easters as a chef," she says. "Holidays are the time that people want to come and enjoy your talent, and if you're passionate about the art, it's worth it." ♦