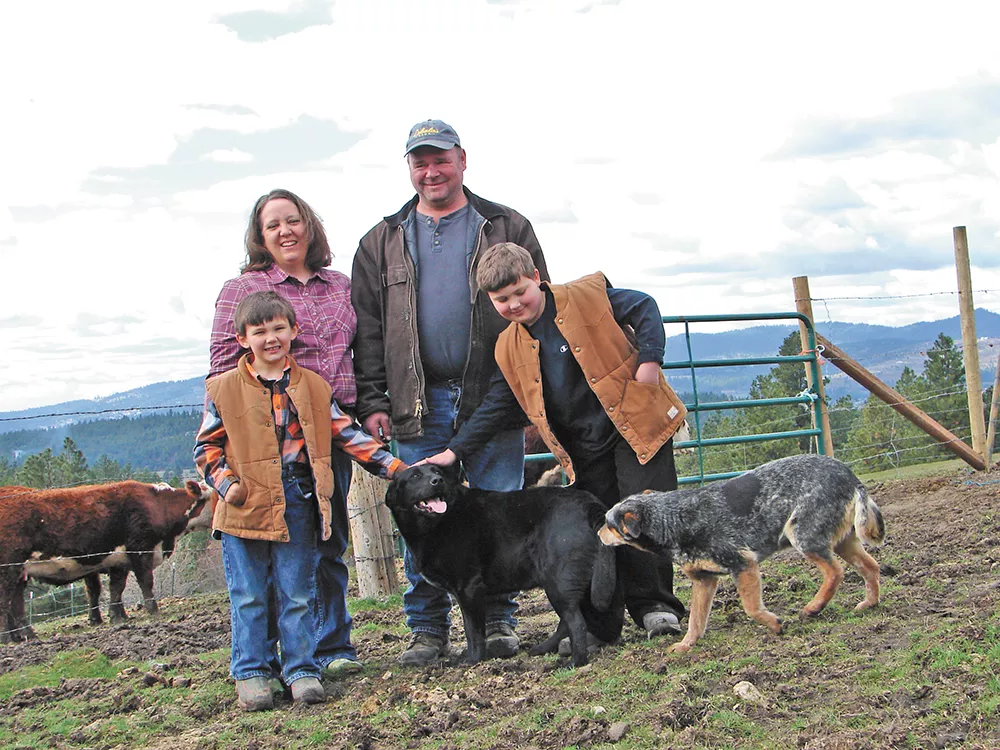 America needs more farmers — especially 30-somethings like Emily and Luke Black — if it's going to feed a projected 40 million additional hungry bodies by 2030. By 2060, there could be another 100 million mouths, according to a recent U.S. Census report. In the meantime, however, the average age of farmers has increased — most are between 55 and 64 years of age — while the number of farmers under 35 has decreased.
That, according to the United States Department of Agriculture, will leave a dearth of 700,000 farmers over the next few decades.
Nationwide, vested organizations are working to reverse that trend, helping people start or expand their farms. Efforts include classes like Sustainable Small Farms Education offered by Cultivating Success, a collaboration between University of Idaho and Washington State University, both of which have offered variations of the class since 2001, and Rural Roots, a nonprofit representing the food and farming industry across Eastern Washington and North Idaho. A recent USDA grant helped Cultivating Success facilitate a condensed, reasonably priced ($115) class for new farmers in both Idaho and Washington.
The class, says attendee Emily Black, who works in marketing and sales, "was our opportunity to learn Idaho laws and connect with more local farmers." She and her husband Luke, a computer programmer, hope to add chickens — they already grow peppers, radishes, zucchini, beets, soybeans and potatoes — at their Lone Mountain Farm in Athol, Idaho.
Course content emphasizes planning and problem solving, covering accounting, marketing and sales, as well as basic farming — testing soil, evaluating equipment, distribution, working with livestock — supplemented by hands-on discussions with farmers.
In the Coeur d'Alene/Post Falls location, Pokey Creek Farms' Greg Sempel and Killarney Farms' Ellen Scriven offered sage advice to existing and would-be farmers. Farming, said Stempel, is a lifestyle and a passion, "not necessarily get rich quick, although you can make good money." Scriven advised starting small with bare essentials, learning and investing as you go.
Statewide, 170 students participated at nine locations, says Iris Mayes, organizer and small farms educator for UI Extension in Latah County. Out of 63 North Idaho survey respondents, for example, farming experience varied from more than five years (11 participants), one to five years (29), and absolutely none (22).
The Sustainable Small Farms class is one of many Cultivating Success programs, according to organizer Cinda Williams, UI extension educator for community food systems and small farms. More classes, field tours and workshops are planned in addition to a small farms website featuring guidance on accessing valued resources, such as land and capital.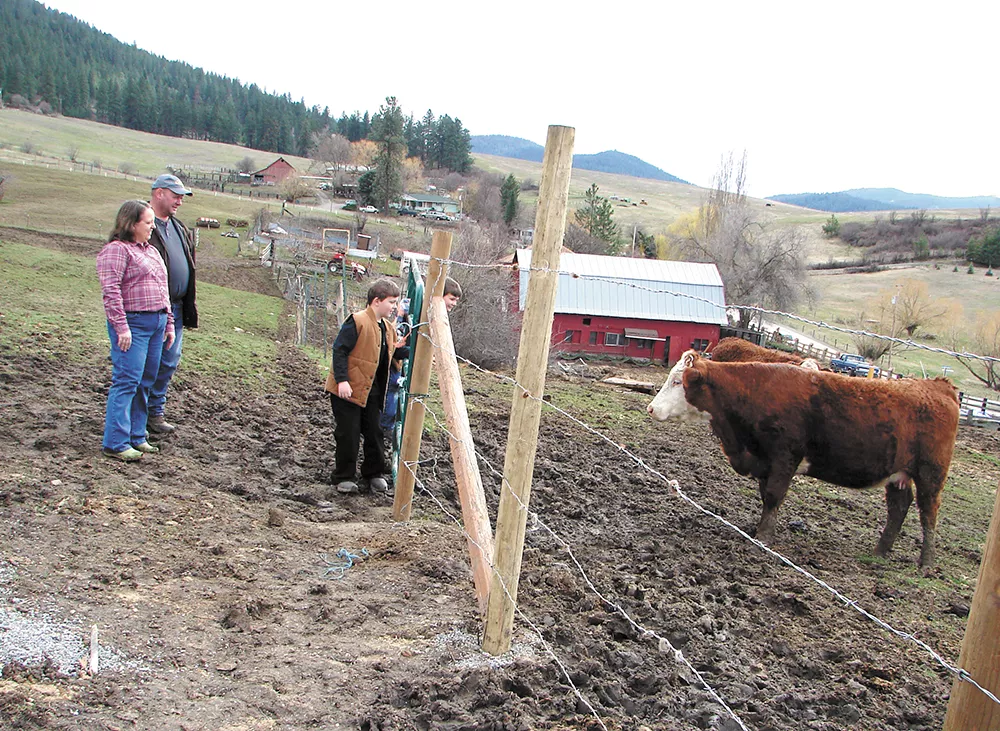 Another Cultivating Success component is paid training for farmers to mentor others, which resonates with farmers and soon-to-be farmers alike.
"I think as a society we need to keep advocating for farmers and not keep pushing them down," says Kay Teisl, who works for USDA's Risk Management division and attended the class with her husband, Mike.
Mike Teisl recalls how, at 10 years old, he'd been pulled from school to run the tractor on the family farm in Oregon; 43 years later, he found himself back in school taking, perhaps ironically, a farm class.
"You don't have to do a lot," he advises future farmers. "You just have to do one thing well."
Like the Blacks, the Teisls took the class to network with other farmers and grow their knowledge base. They started Cross-Cut Farms last year on a 10-acre plot of sloping Post Falls farmland, raising chickens and cows, and producing vegetable starts. Nodding to her two youngest, Michael and Tanner, Kay says it's important for kids to understand where their food comes from.
Mayes sees the importance of local food production on many levels, "including support of our local economy, having healthy, fresh food to eat, the existence of healthy local jobs and opportunities for small businesses." Culturally, she notes, "local food access, for example at farmers markets, contributes to quality of life and community connectivity.
"Additionally, our local food supply is estimated at three days if the transportation system shuts down during a crisis," says Mayes. "In that case, it seems important to try to have more local food available as an ongoing part of our local food system." ♦