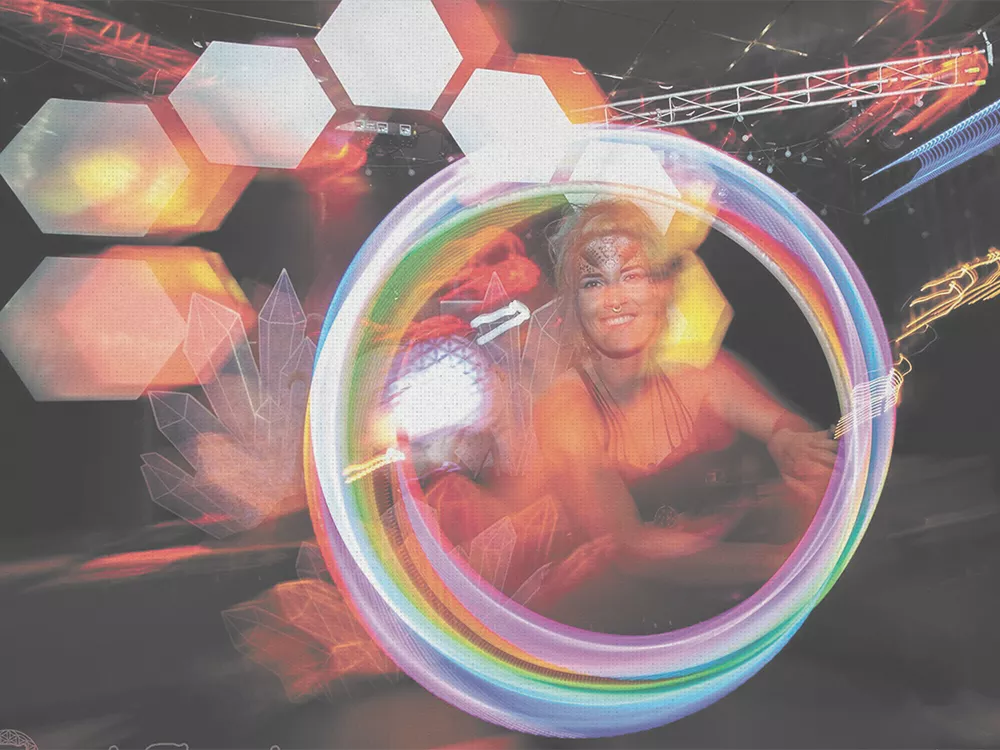 Matt Bogue wants you to think a little differently about art in Spokane. Or art anywhere, really. And he plans to change your mind with Unifest, the one-night visual arts and music festival he developed with his wife and fellow artist Stephanie Bogue.
At Unifest, which debuts this Saturday with the intention of becoming an annual event, Bogue says that the public can see not just art hanging on a wall, but see it made in front of them.
"We want people to be able to see the process that it takes, and hang out with the artist and talk to them," says Bogue, a lifelong Spokanite who works as an art director at the Seven2 advertising agency and plays in the local band Crystalline.
The live art component features a series of draw-off battles in which local artists compose pieces as the audience looks on and live music plays. They're restricted by a few built-in challenges, like limited colors and a theme.
Unifest — unlike many other art events in Spokane, including Terrain, which is also housed at the Washington Cracker Co. Building, the site of Unifest — is not free. From the initial planning stage of the festival, Bogue says he wanted to pay artists in the hopes of encouraging a culture in Spokane where artists are no longer asked to work for free.
"We do a lot of great things in Spokane, but we've forgotten about the talent and the time that these artists [put into] these events," he says.
As the night goes on, the emphasis turns to music. The crowd will head outside to a dome erected in the parking lot, where they'll find electronic collective Old Love Music Group. While the audience is encouraged to get down, there are also dance performances, aerial artists and other aspects to the dance phase of Unifest.
If the event feels like a lot of different things (that draw different niche groups) all happening at once, Bogue says that's kind of the point of Unifest.
"We're pulling in from two or three different groups of people. Everyone can come as one and see what we can do if we come together and collaborate on something," says Bogue. "With this first [Unifest] we've tried to stretch our boundaries with the type of talent we're bringing in to give Spokane something new."
Unifest • Sat, May 14, at 5:30 pm • Washington Cracker Co. Building • 304 W. Pacific • $16.82; group packages available • All-ages; beer and wine available with ID • unifestnorthwest.com