ALBUM | I'll admit that after Radiohead released synth-based albums like Kid A and Amnesiac, I found my interest waning in the band that first blew me away with the 1997 classic OK Computer. But the early release of singles from A MOON SHAPED POOL, the band's recently released ninth studio album, rekindled my interest in Radiohead, and I downloaded the full recording the day it came out. The band has mostly dropped the synths on this album, and Thom Yorke's falsetto floats above soft pianos, acoustic guitars and string arrangements as he croons about lost love and the thoughtlessness of modern society. It's not a return to the band's more guitar-based era, but Radiohead is brooding and haunting as ever. It's also one of the best things they've released in years.
BEER | Like many other Northwest beer drinkers, I like a good, hoppy IPA. But there are definitely times when I'm unimpressed by brewers who seem to be in a contest to see who can cram the largest amount of hops into a single can of beer. That's why I found BACK IN BLACK, made by San Francisco-based 21st Amendment Brewery, so refreshing. It's an IPA brewed with dark malts. The beer has the bite of an IPA, tempered with an unexpected smoothness from the malts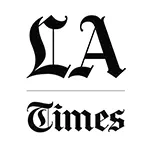 ARTICLE | Earlier this month, the Los Angeles Times released an investigative report shedding light on the roots of the nation's opioid epidemic with "'YOU WANT A DESCRIPTION OF HELL?' OXYCONTIN'S 12-HOUR PROBLEM." The report describes how drugmaker Purdue Pharma marketed OxyContin as a painkiller that provided 12-hour relief, which gave it a significant advantage over medications that need to be taken throughout the day. However, the report found that the medication often doesn't last that long. According to the report, doctors responded by prescribing higher doses, contributing to the growing number of Americans addicted to opioids.