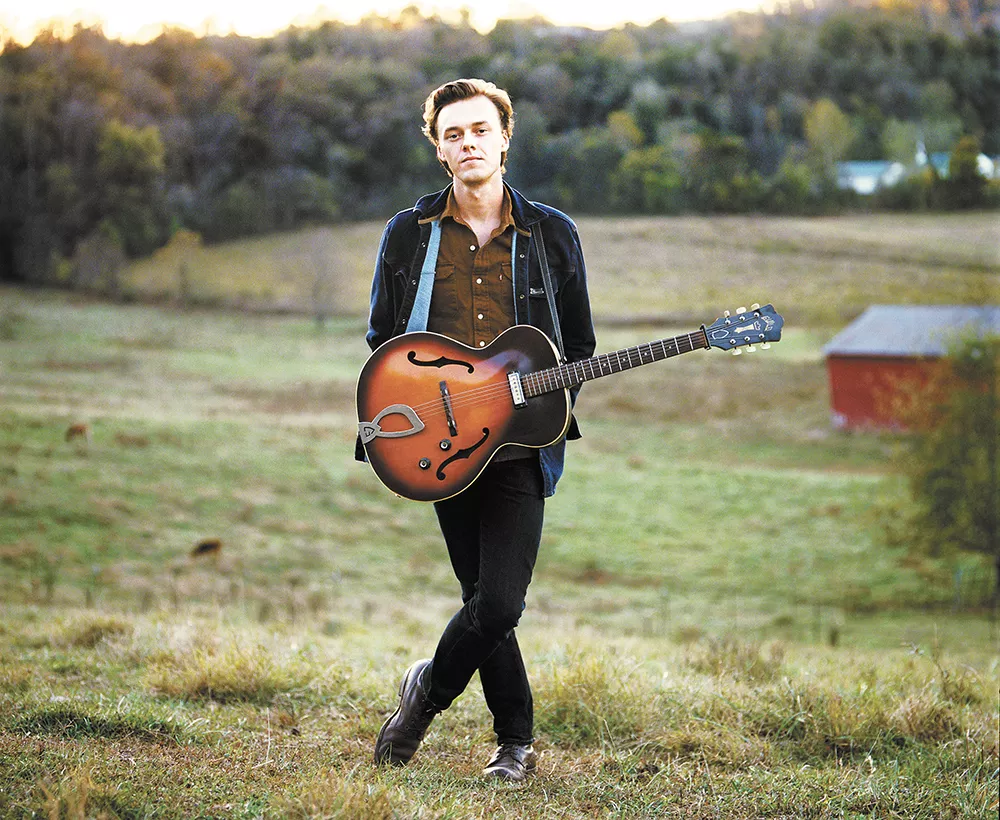 Parker Millsap is probably tired of people calling him "precocious," but when you're just 23 and delivering the kind of lyrically and musically inspired songs like those filling his new album The Very Last Day, the term just makes sense.
The sound is a stirring blend of gospel, folk and roots-rock, delivered primarily via acoustic guitar, standup bass and fiddle. His lyrics draw on Biblical imagery learned growing up in small-town Oklahoma and the Pentecostal church of his youth. Don't mistake him for some retro-obsessed character, though; Millsap's tunes push modern issues through those traditional sounds, whether it's the nuclear apocalypse in the title track or the emotional "Heaven Sent," told through the perspective of a young gay man questioning his Christian father about the limits of his love for his son.
Millsap's early maturity was earned writing songs as a kid after learning to sing in church. Combine that with his exposure to records from the 1920s and 1940s, and he's been forging a sound beyond his years from the beginning.
"I've been playing music since I was 9, and I made my first recording when I was 15," Millsap says.
It was his 2014 self-titled album that put Millsap on the map, earning him high praise from media like NPR and a nomination for Emerging Artist of the Year at the Americana Music Honors & Awards. He toured with all manner of like-minded artists, including Spokane stops at the Fox supporting Old Crow Medicine Show and the Bartlett with Shovels & Rope.
Two years later, the growth in his sound and respect of his peers is obvious, as The Very Last Day earned Millsap an Americana nomination for Album of the Year, up against masterful lyricists like Lucinda Williams, Jason Isbell and Chris Stapleton.
"When you make a record, you're not like, 'Hey, I hope we win an award!' But it feels good," Millsap says. "It especially feels good to be put in the same category as those folks. It's a real honor. I'm not going to win, but it's great."
He's probably right, but he's also selling himself short. Millsap's last couple of albums indicate an otherworldly talent. The Very Last Day was recorded 18 months ago, and he promises new songs as part of the set on his headlining tour. ♦
Parker Millsap and Travis Linville • Mon, July 25, at 8 pm • $12/$14 day of • All-ages • The Bartlett • 228 W. Sprague • thebartlettspokane.com • 747-2174