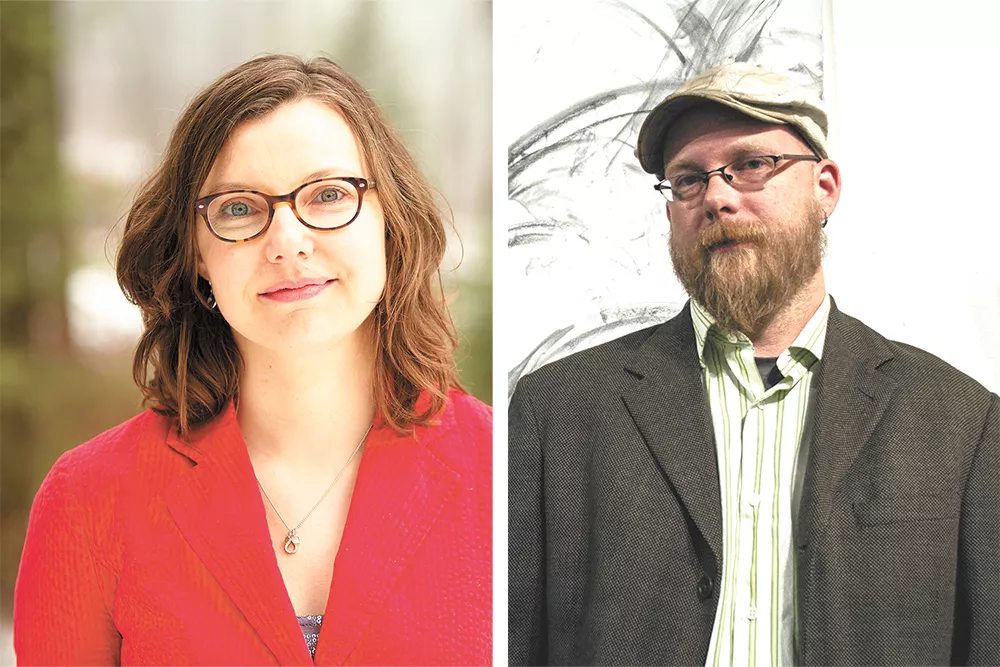 One of the most inviting efforts to share collective mourning and to get ready for the political activism needed now comes courtesy of Writers Resist, a nationwide movement of the literary-minded to "focus public attention on the ideals of a free, just, and compassionate society," according to the group's website, WritersResist.org. Local authors, poets and community organizers including Sharma Shields, Thom Caraway and the Spokane NAACP are part of the movement, and will be on hand for a literary throwdown Sunday, Jan. 15, at the Spokane Woman's Club (1428 W. Ninth) in solidarity with similar events across the country. Writers Resist: Stand Together, Speak Out starts at 1 pm; a $5 donation goes to Spokane's Center for Justice.
'I HAVE A DREAM'
Come to reflect on and honor one of the most important Americans of the 20th century. Listen to Spokane's Rev. Percy "Happy" Watkins recite Dr. Martin Luther King Jr.'s famous "I Have A Dream" speech. You have two chances on Jan. 16: At Providence Holy Family Hospital (5633 N. Lidgerwood) from noon-1 pm, and at Providence Sacred Heart Medical Center (101 W. Eighth) from 3-4 pm. Free. 474-3081
RHETORIC IN THE RING III
This event features Spokane Public Schools board members stepping into the boxing ring and engaging in verbal sparring with Rogers Speech and Debate Club team members. Free, but donations welcome. Tue., Jan. 17, 5:30-6:30 pm. Howard Street Gym, 165 S. Howard, 475-1693
VOTE FOR FEW
Mark Few is asking for your help. In his 18th season at Gonzaga, Few is one of 48 of the nation's top NCAA Division I men's basketball coaches participating in ESPN's Coaches' Charity Challenge. The winning coach will receive $100,000 toward a charity of his choice. Few has advanced to the second round the past two years, banking $15,000 in donations for the Community Cancer Fund. To vote, go to VoteCoachFew.com. ♦
Tell us about your event or other opportunities to get involved. Submit events at Inlander.com/getlisted or email getlisted@inlander.com.