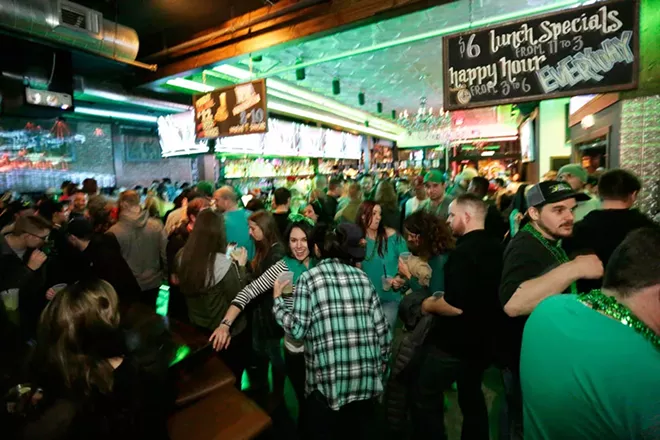 ON INLANDER.COM


•
NEWS:
This Spokane Public Schools
science and technology program
is testing social and academic boundaries by putting middle school students into high schools and teaching them a college level curriculum. And it's working.
•
NIGHTLIFE:
Most of the time, Main Avenue and Division Street is a relatively inconspicuous corner of downtown Spokane. But Friday and Saturday nights, the strip of bars pulse with people of all ages. Sticky floors, sloppy dancing, greasy pizza and lots and lots of drunk people.
It is the 'Bromuda Triangle.
'
•
MAYOR
David Condon's take on the
long anticipated culture audit
of the Spokane Police Department.
IN OTHER NEWS:


•
See you in court

The City of Seattle is challenging the constitutionality of President Donald Trump's executive order that will withhold federal funds from cities who refuse to assist federal immigration enforcement. (
Associated Press
)
•
Shifty Characters
The Spokane Police Department has shifted its investigative focus away from fraud cases and dedicated more resources to investigating property crimes and chronic offenders. (
Spokesman Review
)
•
Bathroom Bigotry

North Carolina's controverisal bathroom law, which requires people to use the public bathroom that corresponds to the gender on their birth certificate, cleared the first hurdle on its way to partial repeal. Critics say the deal doesn't go far enough to protect LGBT individuals. (
CNN
)