FOR STARTERS
Bang for Your Buck
The year's biggest, loudest movies are typically reserved for the summer months, and although $150 million budgets don't always buy quality, there are some hot properties hitting screens in the next few months to get excited about. Marvel's Spider-Man: Homecoming (out July 7) is the next big blockbuster to hit megaplex screens, putting British actor Tom Holland into the famous red-and-blue spandex suit.
Other major releases to look out for: War for the Planet of the Apes (July 14), the latest entry in the saga of hyper-intelligent primates; Christopher Nolan's World War II epic Dunkirk (July 21); Charlize Theron as an unstoppable assassin in the neon-tinged beat-'em-up Atomic Blonde (July 28); The Dark Tower (Aug. 1), the long-awaited adaptation of Stephen King's epic fantasy series; and Logan Lucky (Aug. 15), a heist comedy that represents director Steven Soderbergh's return to cinema following a very short "retirement."
Expand Your Horizons
While slick, big-budget entertainment is all well and good, some of the richest, most adventurous filmmaking can be seen exclusively in art houses and independent theaters. If you've had your fill of explosions, CGI effects and star vehicles, check out something that's playing at our beloved two-screen Magic Lantern Theatre.
You can see documentaries, shorts, foreign exports and films made outside the commerce-driven Hollywood system, and you can order beer, wine and espresso alongside your typical theater concessions. And even if you don't fall in love with what you see, you'll certainly have something to talk about afterward.
Cinema Under the Stars
Every summer, Riverfront Park becomes a makeshift movie theater, with some new and classic films being shown on an inflatable screen right there on the grass. Upcoming titles include Fantastic Beasts and Where to Find Them (June 21), the original Ghostbusters (June 28), Rogue One: A Star Wars Story (July 5), Moana (July 12) and The Princess Bride (July 19). Entry is just $5, and kids 5 and younger are free.
The Shop (924 S. Perry) has hosted free summer screenings for years now, projecting films on the buildings adjacent to its parking lot. 2017's lineup includes Moana (July 29), Indiana Jones and the Temple of Doom (Aug. 5), Fantastic Beasts (Aug. 12) and Rogue One (Aug. 19).
And Mirabeau Park in Spokane Valley has also scheduled several family-friendly outdoor screenings — The Secret Life of Pets (July 14), Sing (July 28) and Finding Dory (Aug. 11).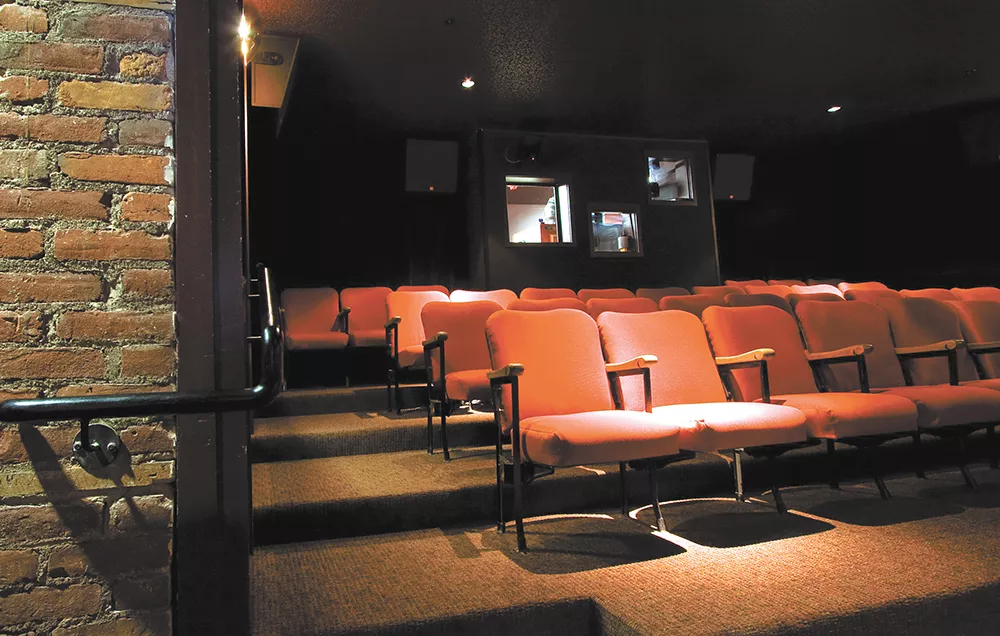 For the Kids
If your little ones aren't able to stay up long past their bedtime, fear not. The Garland Theater is showing a series of new-ish kids' movies throughout the summer, and not only does the projector start rolling at 9:30 am, but the screenings are free. Titles include Kung Fu Panda 3 (June 19-23), Trolls (July 17-21), Kubo and the Two Strings (July 24-28) and The Wild Life (Aug. 21-25); see a full schedule at garlandtheater.com.
On Aug. 6, the Bing Crosby Theater hosts the Seattle Children's Short Film Festival, a collection of animated and live-action micro-movies hailing from 16 countries, including Sweden, Brazil and Russia. It's the perfect event for all attention spans: If you and your kids aren't feeling one of the shorts, a better one is right around the corner. The program is recommended for ages 8 and older; you can purchase tickets at bingcrosbytheater.com.
Retro Reels
The Garland has always been a reliable place to see (slightly) older films on the big screen, and its upcoming Summer Camp Series includes a diverse roster of such modern classics as Pulp Fiction (June 27), The Fast and the Furious (Aug. 15) and Fear and Loathing in Las Vegas (Aug. 29). And don't forget about the screening of Roland Emmerich's goofy disaster flick Independence Day on July 4. The Garland will also be showing, as it does many times a year, the 1975 cult classic The Rocky Horror Picture Show on July 29 at midnight, so put on your fishnets and prepare to throw some toilet paper at the screen.
Regal Cinemas is set to screen a handful of cult and classic films in many of their locations, including the 1982 teen comedy Fast Times at Ridgemont High (July 30, Aug. 2) and the influential New Hollywood thriller Bonnie and Clyde (Aug. 13 and 16). And the Bing is showing 1988's human-cartoon hybrid Who Framed Roger Rabbit on July 10, prefaced by an introduction by yours truly.
THE NEXT LEVEL
Anime Favorites
Japan's Hayao Miyazaki, co-founder of the revered anime factory Studio Ghibli, is the world's greatest living animator, and Regal is hosting a monthly series of some of his most beloved features. It kicks off with 1988's My Neighbor Totoro (June 25-26), a delicate fantasy about two little girls who befriend magical forest creatures.
Other Miyazaki favorites to be screened this summer are Kiki's Delivery Service (July 23-24) and Castle in the Sky (Aug. 27-28). Adults will be just as transfixed and transported as the kids. Tickets are available through fathomevents.com.
Host Your Own Fest
We'll have to wait until early next year for the Spokane International Film Festival to bring some worldly cinematic flavor to town, so why not program your own daylong movie binge in the meantime? Put the word out to your cinephile friends and then decide on a theme: Movies set during heat waves, for instance — Rear Window, Do the Right Thing, Dog Day Afternoon. Or if you're really tired of sweltering temperatures, consider films in which characters are trapped in snowstorms — The Thing or The Hateful Eight or Liam Neeson fighting wolves in The Grey.
If you can, rent a projector from a local equipment company and move the viewing experience outdoors once dusk hits.
Channel Your Inner Spielberg
Those down-to-the-wire filmmaking competitions are all the rage right now: The 50 Hour Slam, for example, just wrapped up a few months ago, with dozens of local and regional auteurs writing, producing and editing short films in just two days. Try making your own film with family and friends and simulate the Slam limitations: Come up with some self-imposed, oddball criteria — all of your actors have to wear Halloween masks, and the whole film has to be in a language other than English — and see if you can complete the task.
It certainly doesn't have to be a race, though a little friendly competition might add a little drama to the proceedings. Don't have a professional camera? No problem: Your iPhone should work just fine, as will the free video editing software that came preloaded on your computer.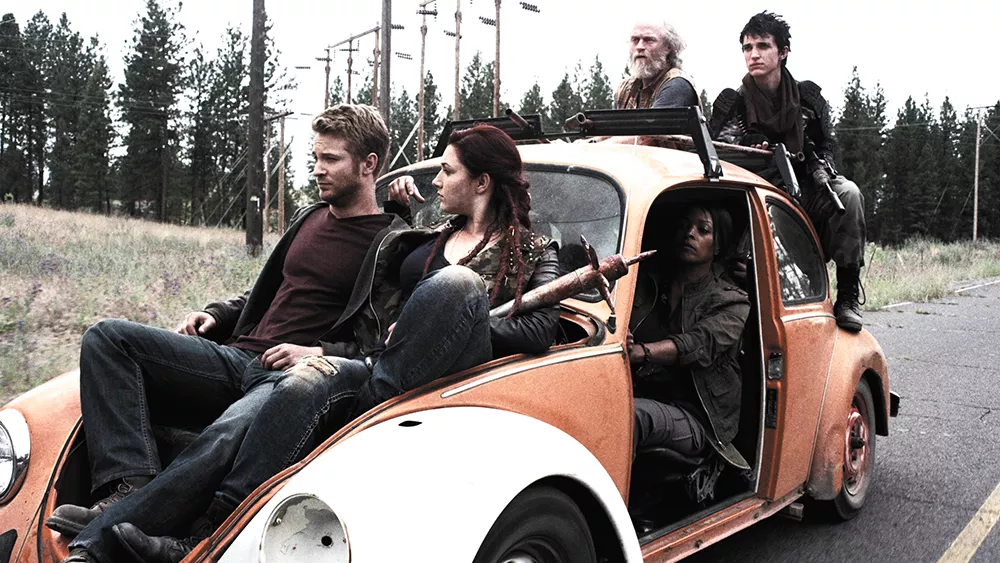 At the Drive-In
The drive-in theater is a nearly extinct moviegoing venue, and that's too bad: There are reportedly fewer than 400 still operating in the country. Seeing a film at a drive-in, surrounded by other people in their cars and listening to the sound through a tinny little speaker by your window (or, as is the case now, over an FM radio station), is a summertime experience that everyone should have at least once, and you don't have to go too far to cross it off your bucket list.
The nearest operating outdoor theater is Colville's Auto-Vue Drive-In, which has been in operation since 1953 and is currently showing double features every weekend at dusk. There are no longer any drive-ins operating in North Idaho; the closest is Sunset Auto-Vue in Grangeville, the largest city in Idaho County. There's also the Milton-Freewater Drive-In in Oregon, across the border from Walla Walla. If you're going to be on Washington's west side, there's Bremerton's Rodeo Drive-In, built in 1949 and playing a double features on three different screens, and the Skyline Drive-In in the small city of Shelton, southwest of Seattle on the Olympic Peninsula.
A Night at the Museum
So much attention is paid to the folks we see on the screen that it's sometimes easy to forget about the dozens (if not hundreds) of hardworking professionals who keep things running smoothly behind the scenes. An exhibit titled Z Nation: Behind the Camera is currently running at the Northwest Museum of Arts and Culture, and even though it's built around a small-screen property — in this case, the shot-in-Spokane Syfy series Z Nation — the exhibit aims to explain the ins and outs of filmmaking and to instill an appreciation for the craft. You can learn about what goes into producing the show, as well as the Spokane-based artists who help bring Z Nation to gory life. The exhibit runs through Sept. 10; for more information, visit northwestmuseum.org. ♦