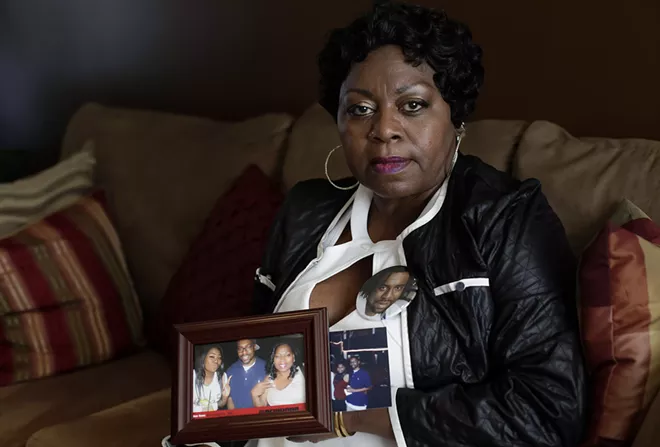 By MONICA DAVEY and MITCH SMITH
© 2017 New York Times News Service
CHICAGO —
Three police officers were charged Tuesday with conspiracy,
official misconduct and obstruction of justice in connection with the investigation that followed the death of Laquan McDonald, a black teenager fatally shot by a white Chicago police officer three years ago.
The three officers are accused of conspiring in the hours and days after the shooting to "conceal the true facts" to protect Jason Van Dyke, a fellow officer, who fired 16 times at McDonald, who was 17.
The long-awaited release in late 2015 of dashboard camera video of the shooting set off night after night of demonstrations across Chicago, led to the removal of the city's police superintendent, and prompted a broad investigation by the Justice Department into the Chicago Police Department, its treatment of black residents and what some in the city
describe
as a "code of silence" between officers.
Van Dyke, who was charged with murder in the shooting, was the only one to fire a weapon the night McDonald died
along
a Southwest Side street in 2014. But other officers — including the three now charged with crimes — backed up Van Dyke's account of what happened that night: that McDonald had moved menacingly toward him with a knife. The dashboard video, however, contradicted those accounts, showing McDonald, who was clutching a knife,
seeming
to veer away from the police when Van Dyke began firing. The shooting continued as McDonald lay crumpled on the street.
"The indictment makes clear that these defendants did more than merely obey an unofficial 'code of silence,'" said Patricia Brown Holmes, a special prosecutor who announced the new charges. "Rather, it alleges that they lied about what occurred to prevent independent criminal investigators from learning the truth."
According to the indictment, charged are detective David March, a police veteran of more than 30 years; patrol officer Joseph Walsh, with about 20 years as an officer; and Thomas Gaffney, also a patrol officer with nearly two decades of experience on the force.
The three officers were accused not only of lying about what had happened during the shooting, but also of "coordinating their activities" to protect one another, and of preparing, reviewing or approving false police reports, court documents say.
Van Dyke has pleaded not guilty to the murder charges and said he feared for his life.