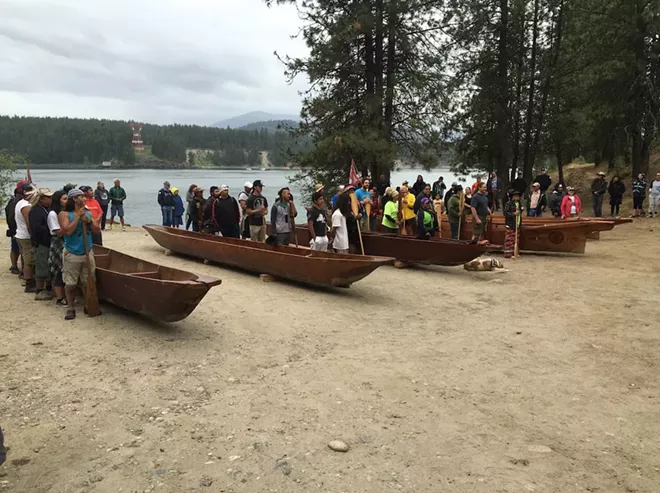 In 2016, the five tribes of the
Upper Columbia United Tribes
, or UCUT, had their first tribal canoe journey and gathering at Kettle Falls since the Grand Coulee Dam flooded their tribes' traditional waterways and they last joined for what is now known as the Ceremony of Tears in 1943.
A new film,
United By Water
, is a documentary of the 2016 journey, exploring each step from building the traditional canoes to traveling through the water to the gathering of the Spokane Tribe, Confederated Tribes of the Colville Reservation, Kalispel Tribe, Coeur d'Alene Tribe and Kootenai Tribe of Idaho.
The film, a production of
War Pony Pictures
, was directed by Derrick LaMere and is narrated by author Sherman Alexie, and it will debut with a
special screening at the Garland Theater
on Thursday, Oct. 26, at 6:45 pm. It is open to all ages, and the screening is free.
Here's a trailer for
United By Water
:
UNITED BY WATER - OFFICIAL TRAILER from War Pony Pictures on Vimeo.