ON INLANDER.COM
NEWS:
Dark money makes it hard to know who is paying big bucks for campaigns in Washington state.
Sen. Andy Billig hopes to change that.


NEWS:
"Everyday, scammers prey on older adults by eliciting an emotional response that overrides the victim's logic." Wilson Criscione examines
how scammers target the elderly
.
IN OTHER NEWS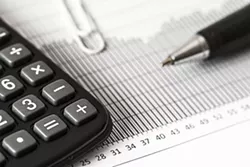 Deficit by a thousand tax cuts
Senate Republicans passed their tax cut bill along party lines around 2 a.m. Saturday
. Now the House and Senate have to reconcile differences between their bills, including how much the cuts might increase the deficit: the
House plan was expected to increase it by about $1 trillion over 10 years, while the Senate's might do half that
, according to the conservative-leaning Tax Foundation. (CBS, PolitiFact)
Immigrant detained after speaking with Seattle Times
Though he wasn't directly named in a
Seattle Times
article last month when he talked about his girlfriend and children getting deported during ramped up Immigration and Customs Enforcement raids in Southwest Washington,
Baltazar "Rosas" Aburto Gutierrez tells the Times ICE cited the newspaper article when they came for him.


Graham calls to bring military families home from South Korea
President Trump's national security adviser warned Saturday that the
potential for a U.S.-North Korea war is growing
, which
Sen. Lindsey Graham later responded to by saying he thinks the Pentagon should move military families out of South Korea
,
The Guardian
reports.
Trump endorses Roy Moore
The President, who himself has been
accused of inappropriate sexual behavior and sexual assault by at least 20 women
, has
endorsed Alabama Republican Roy Moore for Senate
, despite the fact multiple women have come forward to say Moore started relationships with them when they were teenagers and he was in his 30s. (
The Guardian
, NPR)