Investment into a meaningful number of emerging businesses is vital to achieve favorable economic growth for any region. Among other benefits, rapidly growing young businesses create high-paying jobs, develop innovative and proprietary intellectual property, attract strategic resources from outside the region and contribute to a dynamic arts and entertainment culture.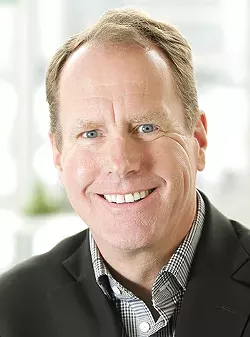 These new businesses are also necessary to complete the "circle of life" as companies in our region are acquired by outside entities. This past year saw four mergers/acquisitions of leading Spokane companies, including Demand Energy Networks by Enel Green Power, Avista by Hydro One, Telect by Amphenol and NextIt by Verint. Assuming only two out of 10 emerging companies succeed on a large scale, the region needs to spawn 20 new companies to replace what was acquired away in 2017.
But there's always been that feeling that Spokane and the surrounding region just doesn't have the wherewithal to tend its own economic garden with big enough investments to make a difference. Yet 2017 seems to contradict that long-held notion, as informal calculations indicate that 14 local companies received at least $65 million in growth capital in 2017, up from seven companies and $7 million in 2016. (These informal calculations were prepared by the Spokane Angel Alliance, a group that I serve as president.)
The number of emerging businesses receiving fresh capital, and the amount of capital infused in them, bodes well for future economic growth in the region. Of the 14 companies receiving investment, eight represented first rounds of capital, while six were follow-on financings. The number of new companies raising their first round of capital is a key indicator of the vibrancy of Spokane's startup ecosystem.
2ND WATCH, which provides cloud-based applications, raised the largest round — a $19 million follow-on financing.
PHYTELLIGENCE, a five-year-old spin-off from Washington State University that uses a proprietary process to grow fruit trees in more efficient and sustainable ways, closed on an estimated $16 million of additional capital.
STAY ALFRED, a technology-based disrupter in the hospitality industry, secured $15 million in a first-round equity raise. (I serve on the Stay Alfred board.)
RISKLENS, a cybersecurity company that helps businesses understand how much cyberattacks could cost them, landed a $5 million follow-on financing.
And GESTALT DIAGNOSTICS, a developer of digital pathology systems, raised $2.6 million in its first outside financing.
The financings for 2nd Watch, Stay Alfred and Risklens were led by institutional investors based outside of our region; local investors led the capital raises for Phytelligence and Gestalt Diagnostics. Both counter claims that there is no capital in Spokane for home-grown, emerging companies, and that leading outside investors will not invest in companies in the Spokane area.
Five other local firms, Vaagen Timbers, TMS Solutions, Obloco, Gravwell and Safeguard, raised first rounds of equity capital totaling $6.2 million. Vaagen Timbers is constructing a facility to manufacture cross-laminated timbers. TMS Solutions deploys FDA-approved medical devices for the treatment of depression, Post-Traumatic Stress Disorder and other indications. Obloco has developed an expense-reporting solution for banks to offer to small- and medium-sized businesses. Gravwell is a data analytics startup focusing on correlation of data. Safeguard produces wearable devices that send an alert when an individual is too close to high voltage.
The remaining four businesses included in this tally have not publicly reported their 2017 fundraising activities. There are likely other emerging companies in the Spokane region that raised capital in 2017, but they did not come to the attention of the Spokane Angel Alliance. Notably, however, members of the Spokane Angel Alliance invested approximately $10 million in 10 of the 14 companies in its informal survey.
The growing role of angel investment groups is another positive sign. Kick-Start III (which I manage) is a new angel fund having raised $5 million in 2017. It is the third in a family of angel funds focused on investing in emerging companies. In 2017, Kick-Start III invested in six local companies and in two Seattle-based companies. Kick-Start III selectively invests outside of the region as part of a broader network of other angel investors that we encourage to evaluate investment opportunities in Spokane. Many people are working to get Spokane start-ups on the regional investment radar.
While it's difficult to predict the amount of investment and merger/acquisition activity on an annual basis, with the public equity markets at record levels, lower corporate and individual tax rates and the prospect of continued regulatory relief, I expect a continued high level of activity in the near term. In the longer term, the primary factor affecting the number of new companies to be started and funded in Spokane will be the overall attractiveness of our region to entrepreneurs as compared to other communities. ♦
Through angel funds or personally, Tom Simpson is an investor in Phytelligence, RiskLens, Gestalt Diagnostics, Vaagen Timbers, TMS Solutions and Safeguard.