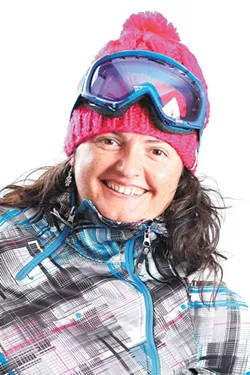 Well, winter and ski season had us hanging on the edge of our seats there for a little bit, up until mid-December. Resorts and Inland Northwest skiers and boarders sat anxiously watching weather channels and apps to see if the storm that blanketed the region just days prior to the much-anticipated winter break would actually come through as forecasted. It did and turned ski season from marginal to epic within hours.
Now that the holidays are behind us, the real focus on the best time of the winter can be made. There are no other obligations other than to enjoy time in the mountains as much as possible before the season starts to shift back to the warmer weather months.
The mountains of the Pacific Northwest are in full swing with some of the area's favorite events. Days are getting longer, legs are getting stronger and conditions are improving with every storm cycle and light dusting of snow. This is the time to get up to the mountains and start enjoying, if you haven't already. All of the area ski resorts are boasting great conditions, epic deals and many more reasons to make your way to the mountains.
See you on the mountain!