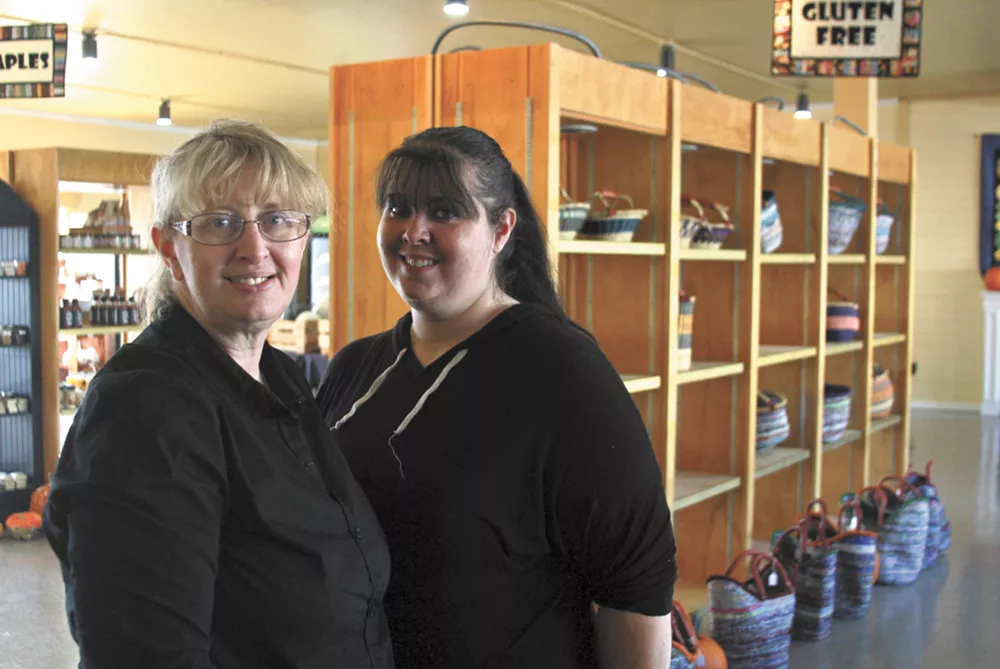 A yellow building sitting on a busy street in Cheney is a new spot for brunch, drinking and picking up local honey and salsa. The chairs in the restaurant half are occupied by locals and college students; the other half is a store shelving deli meat, baked goods, pumpkins and locally made soap.
Marketplace was originally north of Spokane in Deer Park, but owners Lori and Kelly Musgrave moved to Cheney after numerous requests from locals and to be closer to home. It is a restaurant, a marketplace selling local goods, a bar and a bakery all in one, with the goal of being a farmers market available through the whole year.
"People still want to get their fresh cow's milk, fresh salsa and fresh bread," said Lori Musgrave.
This allows for the farmers to do well year-round, she said, as well as meet the demand for local products.
"You can see how popular our honey is this week," she said, pointing at the nearly empty cabinet.
Marketplace has been open only a few weeks, with a grand opening coming later this month, and has a few more finishing touches to add. In the works are an alumni room sporting a mural of Eastern Washington University, a big screen for game-watching and memorabilia from Eastern and local high schools. There also are plans for a patio that will sit on First Street, which they hope to build and have packed full by St. Patrick's Day.
As for now, Marketplace is serving up breakfast and lunch with a full espresso bar, a full bar stocked with local wines and beers, and brunch on weekends. They hope to have a dinner menu soon.
One of the most popular breakfast items is the heart attack sandwich — sausage, egg, bacon, ham and cheese, smothered with gravy, all slammed between two slices of bread.
The brunch menu changes, but so far it has included pumpkin-stuffed French toast, breakfast lasagna and pumpkin pancakes with whipped cream.
I would tell you about one of the most popular desserts, but I ate it too quickly, although the manager said it was a caramel apple cheese bar ($3). All I remember is that it was crumbly, and sort of the French Apple pie you wish your grandmother made.
"Because Cheney doesn't have comfort food, that's what we're hoping to bring [as well as] sustainability," Musgrave said. ♦
Marketplace • 1011 First St., Cheney • Open Tue-Fri, 7 am to 6 pm; Sat-Sun, 9 am to 3 pm • marketplacecheney.com • 979-1051