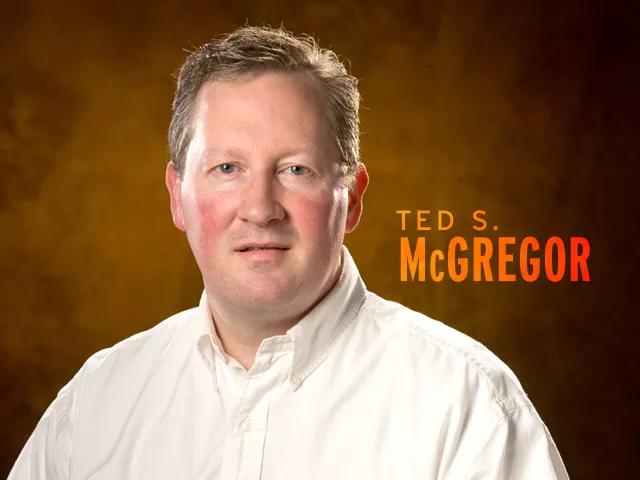 It's so heartwarming to see two opposing camps solve their dispute — especially when a huge pile of money and the future happiness of a nation both hang in the balance. That takes real wisdom — the knowledge that no matter our differences, we really are all in this together.
Oh, wait… Did you think…? Ahhh, you probably thought I was talking about Congress. Hah! No, I'm talking about the end of the NFL lockout. That thing in D.C. — that was just an epic fail.
For weeks, D.C. flirted with disaster, repeating over and over that national default was no kind of problem to slap a Band-Aid on and kick down the road. Then they slapped a Band-Aid on it and kicked it down the road. Do they think we don't know BS from PR?
In Congress, we pay a ton of money to self-inflict this kind of hypocrisy and incompetence; Peyton Manning gets a ton of money, but at least he's really good at his job.
How does that lockout thing work again?
The spectacle can make you steaming mad, but the price of anger is steep. We've got to tune it all out for a bit. So go ahead and bottle up that frustration and put it on a shelf — don't lose it, as you'll need to bust it open when the next election rolls around. But for now, let's all take a chill pill and enjoy what's left of our summer.
Channel that energy into something positive. Get involved in a community group, find a place dear to your heart to volunteer, or just write a check to a needy charity. At the very least, support our local businesses — visit a U-Pick farm or fresh market, dine on the patio at a locally owned restaurant, or buy a bauble at a neighborhood boutique. We need to tend our local economy and keep it healthy; the Feds ain't gonna help.
Or do something a little more lasting — something that takes getting your hands dirty. You've got a month, so turn off the TV and build a tree fort in your backyard. Maybe organize the neighbors to finally clean up that empty lot. Or pop some solar panels up on the garage roof.
The point is, we need to change the channel, turn the page — whatever you want to call it. It's not healthy to obsess about all the BS, so find a satisfying project to tackle; hopefully we can do something as a nation again sometime soon, but we just need to be alone for a while.
As our leaders struggle to do their jobs, perhaps it's best if we just focus locally and do ours. n
Ted S. McGregor Jr. is the Editor and Publisher of The Inlander.