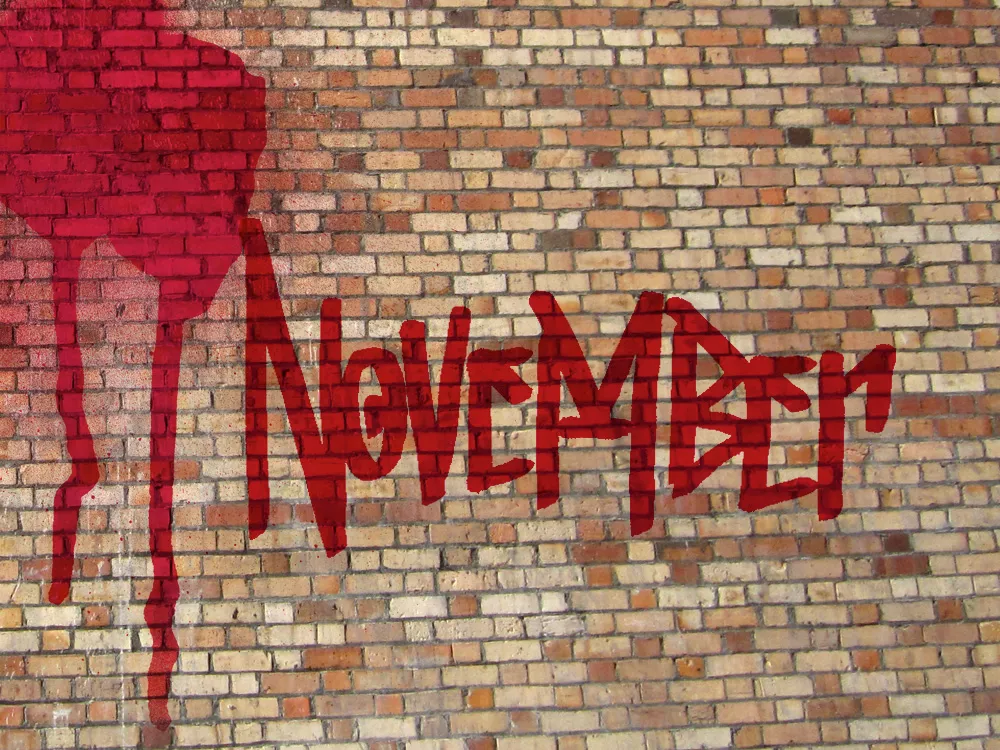 Nov. 1 - Dec. 30
Homage to Women Artists
Discover historically influential women artists and contemporary "Women of the Palouse" in this traveling exhibition created by the Palouse chapter of the Womens Caucus for the Arts in 2007. Boxes form the structure for pieces featuring painting, collage, printmaking, sculpture, assemblage, photography — even textiles, like sculptor/installation artist Gerri Sayler's take on minimalist Eva Hesse. Painter/printmaker Laurel Macdonald honors both Frida Kahlo, a Mexican-Indian artist associated with surrealism, and modernist Nancy Spero. An early feminist, Spero noted, "I have come to the conclusion that the art world has to join us, women artists, not we join it. When women are in leadership roles and gain rewards and recognition, then perhaps 'we' (women and men) can all work together in art world actions." That spirit is alive and well on the Palouse. (CS) Chase Gallery, free, Mon 8 am-9 pm, Tue-Fri 8 am-5 pm
Through Nov. 13
The Turn of the Screw
Veteran director Susan Hardie oversees this clever stage adaptation of Henry James' fin de siecle novella. With a cast of just two (Doug Dawson and Laticia Widman), this gothic ghost story unfolds around a governess hired to look after a young boy and girl (wards of their distant uncle) on an eerie country estate. A short while later, another two decidedly un-childlike presences appear — and they might or might not be communing with the children. A classic thriller that relies on goose bumps, not gore, it's kept readers and audiences guessing for more than a century at the nature of the evil it portrays. (EI) Spokane Civic Theatre's Firth J. Chew Studio Theatre, $35, Thurs-Sat 7:30pm, Sun 2pm
Oct. 27 - Nov. 12
The Receptionist
Caren Graham stars as Beverly Wilkins, the receptionist in the title of this dark, fourcharacter comedy by emerging playwright Adam Bock. Her job appears to be as mundane as it gets. She makes coffee. She answers phones. She gossips with friends. But the arrival of the central office rep, the suave Mr. Dart (Jorge Paniagua), sends things spinning off into a much more sinister direction. Since its 2007 debut, The Receptionist has been staged at playhouses across the country and has been praised as a "deceptively complex" work that raises timeles s ques tions about the banality of evil and our complicity in it. Maria Caprile directs. (EI) Interplayers Theater, $20-24, Wed-Sat 7:30pm, Sun 2 pm
Oct. 27 - Dec. 15
In A Nutshell: The Worlds of Maurice Sendak
Where are the wild things? For the better part of autumn and nearly into winter, the wild things will be in Cheney, Washington.
A traveling exhibition of Maurice Sendak's book art will roll into Eastern Washington University's JFK Library and park there for seven weeks, beginning at the end of October.
In addition to illustrations from his iconic Where The Wild Things Are and other works, the exhibit is an analysis of the way the artist was influenced by the pop culture of his day and the Judaism that so infused his life as the child of Jewish Polish immigrant parents.
Unique to the EWU leg of the trip: Eastern, along with Temple Beth Shalom, the Spokane Children's Chorus and a host of other local talent, will value-add a bunch of events, like "Jewish 101 for Non-Jews" (Nov. 2), a performance of Sendak and Carole King's musical Really Rosie (Nov. 14) and a lecture by Rita Berman Frischer on Jewish culture in children's lit. (LB) JFK Library, free, various hours
Nov. 4-6
GLBT Film Festival
Spokane's 13th annual Gay, Lesbian, Bisexual and Transgender Film Festival will cover a spectrum of issues within the gay/queer community, from the ramifications of sexual assault to the tolls of gender reassignment surgery. The festival's combination of independent shorts and feature-length films will be mashed into a three-day weekend that may, at times be uplifting, horrifying or a little bit sexy. As of press time, the 2011 festival line-up had yet to be determined. Visit spokanefilmfest.org. (JB) Riverpoint EWU Auditorium, $5-8, Nov. 4 and Nov. 6 at 3 pm and 7 pm; Nov. 5 at 3 pm
Nov. 6
They Might Be Giants
The duo of Johns known as They Might Be Giants has done it all. They've pod- and vodcasted, released educational DVDs for children, made it into regular video rotation on MTV, pioneered new methods of self-promotion, and written several TV theme tunes. But they haven't played in Spokane in more than a decade. That protracted dry spell ends with a show in support of their latest studio album — No. 15, if you can believe it — appropriately titled Join Us. The new 18-track record features their signature infectious hooks and nerdily erudite lyrics that mix pop- and high-culture references to Land of the Lost, Woody Harrelson and the Spanish performing arts. (EI) Knitting Factory, starting at $22, 8 pm
Nov. 7
Sarah Vowell
Sarah Vowell writes about whatever the hell she feels like. Her 1997 release, Take the Cannoli, packed into one book short personal vignettes on everything from the Trail of Tears to culture shock while studying abroad. And 2005's Assassination Vacation saw Vowell blending wit and history into an account of traveling around the country to research the assassinations of long-dead presidents. In her latest, Unfamiliar Fishes, she goes for the same blend of history and being there/seeing it. In it, she plays sightseer to chronicle the West's toppling of the Hawaiian nation at the turn of the 20th century. And though the style has served her well in the past, critics aren't head-over-heels for this latest book. Bet Sarah — and her fans, who'll follow everything she writes — won't care. Details aren't quite hashed out on a location for this reading, but keep an eye to Spokane Community College's website for details. (LS) Location TBA, 7:30 pm
Nov. 11
Epicurean Delight
Seven-course meals are overrated. After all, they only provide seven courses from the same menu, the same chefs, and the same selection of beer and wine. Why not have more? Behold the Epicurean Delight. The annual foodie fundraiser, hosted by the Inland Northwest Blood Center, will feature food and drink tastings from more than 30 different restaurants and 25 different wineries and breweries in the Inland Northwest. During one exquisite cocktail hour and dinner you can sample hors d'oeuvres from C.I. Shenanigans, a first course from Spencer's steakhouse, entrees from Masselow's and dessert from Madeleine's. Then top things off with a creme ale from Northern Lights Brewery or a glass of syrah from Vintage Hill Cellars. If you have the stomach and stamina, stick around for an awards ceremony and ballroom dancing. (JB) Spokane Convention Center, $150 individual tickets, 6 pm-midnight
Nov. 11
The Blues Brothers
Some things just never get old, like sitting in the sunshine, eating delicious food, and Dolly Parton. The Blues Brothers, too, apparently, because since that fateful sketch on Saturday Night Live in 1978, the world hasn't been able to get enough. The sketch originally starred Dan Aykroyd and John Belushi as a couple of blues musicians who were that night's pretend musical guests. But it was so popular that Aykroyd and Belushi went on to make a couple movies and release eight albums, always with prominent musicians as their backing band. Since John Belushi's death in 1982, his role has been taken over by his older brother, Jim Belushi. He and Aykroyd travel around with their live show, giving the people what they want (more Blues Brothers). (TH) Beasley Coliseum, $52-$57, 8 pm
Nov. 11
Flying Spiders CD Release
There is a certain joy in hip-hop — the pulsing rhythm, the atmosphere of controlled frenzy — that doesn't often translate to live settings, where an emcee or two jump around waving white towels and a DJ, on-riser at the back of the stage, plays around on his/her laptop.
There is a certain joy in large, elaborate orchestration — rhythms again, controlled chaos too — that doesn't really come through on a CD. Just as full bands were made for the stage, hip-hop was made for full bands. And when the three intersect — an emcee, a tight band in accompaniment, a live audience to hype — the results aren't duplicable anywhere else in pop music. Live band hip-hop is nuts, in a word. And, around here, Flying Spiders are bonkers. Som Jordan is a thoughtful, gifted emcee, and his ramshackle crew of young literati (the photographer Rajah Bose on violin, the novelist Thuy Nguyen on keys, others) bring heat like Presto logs. (LB) Zola, $5, 9 pm
Nov. 11
Spamalot
British humor isn't every American's cup of Earl Grey, but Monty Python is a curious exception. Somehow, the nerdy sketch-comedy troupe penetrates our callous Yankee hearts. And no work is sharper than Monty Python and the Holy Grail. "Ha ha!" Americans said, "I get it!" And the country rejoiced, as did Misters Cleese, Palin, Idle, et al, because they realized they were sitting on an empire — this silly nonsense about Arthurian England, they said, belongs on Broadway. And so was born Spamalot, which went on to huge success. What can they say? Let America laugh and be merry. That's where the money is. (TH) INB, $70-$305, 8 pm
Nov. 12
Symphony Superpops: Cool and Swingin'
Their motto is "Making classy cool again … one song at a time," and, judging by the sincere smiles that jazz vocalists Five By Design wear on their faces, they seem to mean it. The group has spent the last 20 years putting on all kinds of productions. Their current collaboration is with alto sax legend Richie Cole, who's a maniac on the saxophone and has played for everyone from Tom Waits to the Queen of England. He seems like a pretty cool dude. If all goes well, maybe it will be contagious. (TH) The Fox, $25-$58, 8 pm
Nov. 17
Women Who Wine
Good news for people who like to re-appropriate cultural stereotypes to sell booze: The Pend d'Oreille Winery in Sandpoint is continuing its Women Who Wine series into the fall!
It's a third-Thursday-of-the-month-type deal. Ladies of all stripes come to the winery after work, drink a little wine, schmooze and either listen to a speaker or engage in some kind of "interactive experiential activity," according to Denise Alveari, the winery's PR guru.
If "interactive experiential activity" seems a little broad, that's because it is. The ladies have done Zumba together one month, made "soul collages" the next. October's date will either feature a nurse practitioner offering tips on how to reduce heart disease ("Which, of course, we'll tie in to how a glass of red wine a day helps," Alveari says) or someone telling ghost stories in honor of Halloween. As for November? Only time will tell. Alveari says the event is like a nicely aged wine. You can plan and plan and plan, but at some point, you just have to let it come together on its own. (LB) Pend d'Oreille Winery, free, 5-8 pm
Battle Stations
The Spokane Arts Director talks about mating, dragon-fighting and the possibility of losing her job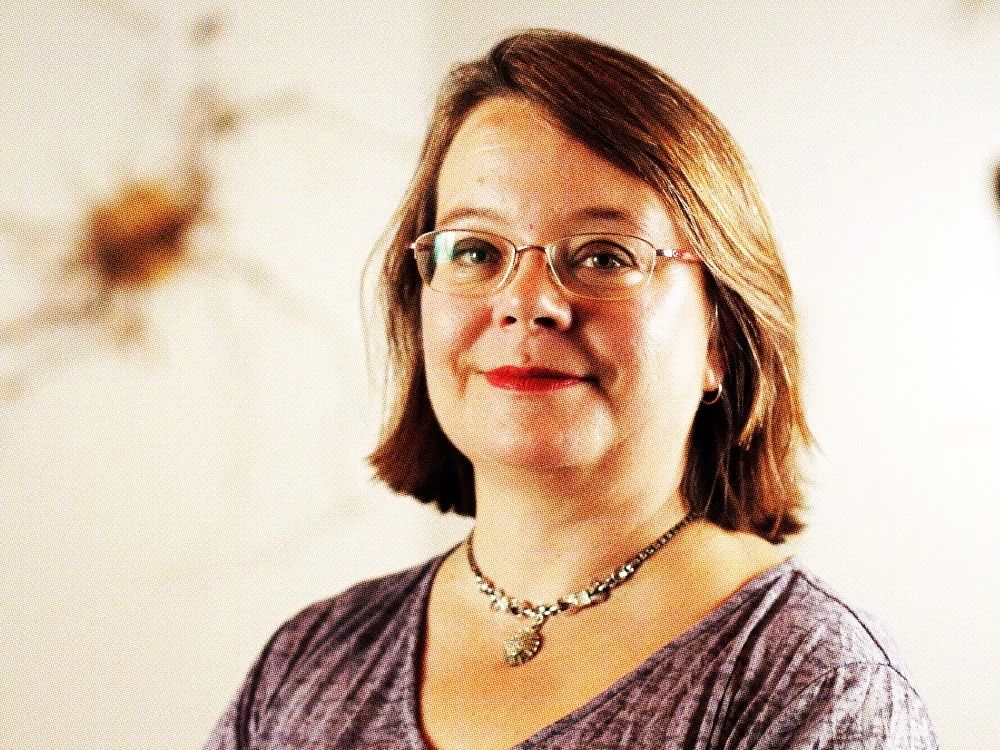 Karen Mobley knows a thing or two about red lights and traffic enforcement. These might seem like strange talking points for the director of the Spokane Arts Commission, but this October, her job might just depend on them.
In June, Mayor Mary Verner proposed a budget that placed 100 percent of the funding for the Spokane Arts Commission — approximately $158,000 annually from the city's general fund — on the chopping block. Next month, Verner will present her formal budget to the City Council for approval. If approved in its current state, Mobley says, the arts commission would dissolve, along with her position as its only paid staff member.
"But it's not over until it's over," she says. "We go through the budget conversation every year, and … we're told we're just going to have to work harder each year and do it without any help."
The Spokane Arts Commission is funded through a variety of private grants, contributions, and contracts. But Mobley points to other available pathways for funding. She says that if additional funding from red-light-camera tickets, along with traffic and parking enforcement, were passed, it would preserve the commission and several other "chopping block" items in the budget proposal.
"My first response to the budget was 'Oh, this again,'" she says. "We've lost a lot of ground since the 1990s but, then again, this economy is a little rougher and tougher than in some years when we've fought the budget battle."
The Spokane Arts Commission was founded in 1978 and is today comprised of Mobley and 16 volunteer board members. Before taking her position 14 years ago, Mobley was a curator for a university art museum in her home state of Wyoming. When she's not opening exhibits at the Chase Gallery, chasing down Visual Arts Tour information, helping with First Friday or cleaning up graffiti on public works of art, she enjoys painting, drawing and writing.
Mobley says that, as the steward of public art, the commission serves five basic functions: running the recently expanded sculpture walk, promoting visual arts and exhibits, serving as an arts and information hub, and facilitating training and professional development.
The fifth function she calls "mating." She's the person who connects, for example, a neighborhood who wants a public mural with an artist who can paint it.
"I know that's a silly way of describing it, but I've been doing my job for so long that a lot of people look to me to solve problems," she says. "I'm the leader, the list maker, and the organizer … It would really be a misrepresentation to say I do it all myself, but I really don't think this board would survive without the support of a paid staff member."
Despite the doom and gloom, Mobley remains excited for the arts scene in Spokane. She looks forward to the upcoming performance by singer-songwriter Judy Collins, who "was really hot when she was in high school," another fantastic season with the Spokane Symphony, and the Civic's readers-theater productions of "meatier social commentary."
At the Chase Gallery — the city-owned art venue located in City Hall — she looks forward to a juried art show with RiverSpeak and the Spokane Watercolor Society. She's especially encouraged by the next generation of artists.
"Younger artists are really starting to own the community in a way that they weren't [before]," she says. She credits organizations such as Terrain, RiverSpeak and Broken Mic for paving the way.
"This next generation is very energetic, very smart, and capable," she says. "They're not waiting for some important institution to facilitate something. They're just going to dive in and do it ... They've sort of decided to grab the dragon and wrestle around."
It's this level of ownership that makes Mobley optimistic, yet realistic, about the pending loss of her job and the city's arts commission.
"In the past, when we've had budget issues and survived it, it wasn't because the arts director said we needed an arts commission," she says. "It was because the community rose up and said, 'This is something that's really important to us.'"
Nov. 17-20
Come Fly Away
Choreographer Twyla Tharp has done her Bob Dylan show (which bombed on Broadway) and her Billy Joel show (Movin' Out, which played Spokane four years ago) — now she presents her 14-people-dancing-to-Frank-Sinatra show. Don't look for a strong narrative: This is an 80-minute dance exhibition set to martinis-and-cigarette-haze standards like "I'm Gonna Live Until I Die" and "Fly Me to the Moon." (An onstage big band plays in sync with Ol' Blue Eyes' recorded singing.) Tharp substantially revised and streamlined the show since its Broadway run, fleshing out the stories of characters like the ladies' man, the bombshell, the ballet diva and the puppy lovers with ballroom and swing, breakdancing and ballet. There's so much dancing going on, you won't be able to keep up with it all. (MB) INB Center, $37-$91, six performances at various times
Nov. 25 - Dec. 23
G.I. Holiday Jukebox
Coeur d'Alene Summer Theatre makes its biggest bid yet for the local holiday-theater market. In contrast to the past three years, when CST offered a handful of Christmas-show performances at North Idaho College, this year it'll be a month-long run at the CdA Resort. In G.I. Holiday Jukebox — a revue by Portland's Rick Lewis (The Taffetas) — a quartet of singers portray fictitious Hollywood stars as they do their duty by entertaining the troops with a U.S.O.-style show set at Christmastime during World War II. That's right, folks, Santa Claus will be coming to town, and we'll all be reveling in a winter wonderland — the performers might even get you up in the aisles doing the "Choo Choo Ch'Boogie" and "The Java Jive." (MB) Coeur d'Alene Resort, $20-$25 ($18, children), 7:30 pm (with some 3 pm matinees)