Many countries are defined by the common ancestry of their citizens. Here in the United States of America, we are defined by our shared landscape. We come to this place from every corner and every culture of the world, and it is this shared place — along with our democratic political system — that makes us Americans.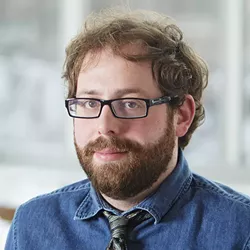 Sure, we celebrate rising cities with their skyscrapers, and these too are quintessentially American. However, our nation's greatest monuments often come not from what we choose to build, but from the places we choose to protect and preserve.
Acting in that spirit, this past week in the final days of the 114th Congress, Idaho U.S. Senator Jim Risch introduced legislation to create the Scotchman Peaks Wilderness Area. If so designated, Scotchman Peaks would become the first official Wilderness Area in North Idaho and, if only by a few dozen miles, the closest to Spokane.
Risch is acting on broad local support for the protection of the nearly 14,000 acres, known for their iconic mountain goats and the incredibly beautiful (and steep) climb to the area's highest peak. The Wilderness designation is supported unanimously by the Bonner County Commission, the Greater Sandpoint Chamber of Commerce and the Idaho Forest Group, the largest timber company in North Idaho.
It's support that has been hard won over the past 12 years by the Friends of Scotchman Peaks Wilderness, a local advocacy group whose membership stretches across political lines to include everyone from ardent environmentalists to hardcore conservatives (and quite a few people who could be considered both). Together, they've secured the support of more than 6,700 people, 80 percent of whom live within two hours of the proposed Wilderness.
Risch's reliance on breaking through partisan barriers and working with broad coalitions to protect Idaho's public lands is nothing new. As Idaho's governor, he steered the collaborative efforts leading to the state's Roadless Rule, which provides temporary protection to the Scotchman Peaks and millions of similar priceless acres of functional wilderness today.
His focus on building public consensus can be powerful, and it's smart — because he won't be able to secure permanent protection on his own. While Risch has already committed to reintroducing the legislation early next year, he is actively seeking input from the public before proceeding. More voices are going to be needed to protect the Scotchman Peaks.
Idaho's entire congressional delegation needs to get on board. It's also particularly important that our representatives to Congress from Washington state endorse the effort, and this chance to protect wilderness so close to our border and Spokane.
So make a call, send an email, write a letter to the editor, and make sure your members of Congress know that this little piece of our nation deserves to be protected for generations to come.
Together, we can protect Scotchman Peaks for all of us. In this way, our democracy can protect our landscape. Really, is there anything more American than that?♦
John T. Reuter, a former Sandpoint City Councilman, has been active in protecting the environment, expanding LGBT rights and Idaho's Republican Party politics.