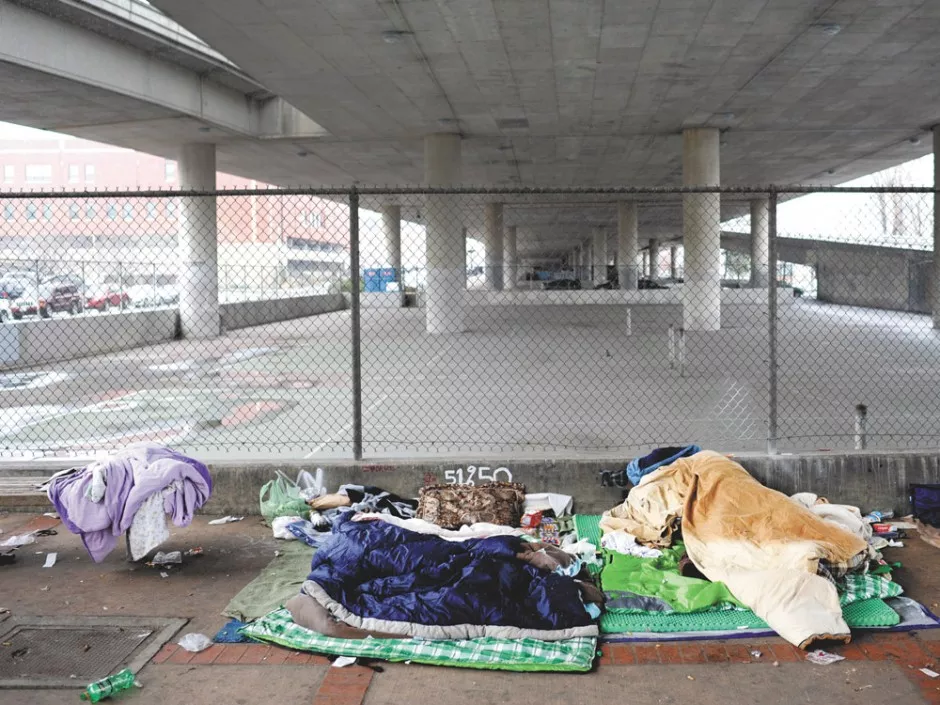 RAUL AND RYAN
During the chaos over the last month in the U.S. House of Representatives, Idaho Rep. Raul Labrador was at the center of it all. He's considered the unofficial spokesman for the FREEDOM CAUCUS, the group of about 40 far-right House Republicans who felt that party leadership had betrayed them by compromising too often.
Speaker of the House John Boehner resigned, in part, because of the challenges of working with Freedom Caucus conservatives like Labrador — himself a frequent critic of Boehner.
The same environment meant few Republican leaders wanted the job. After House Majority Leader Kevin McCarthy dropped out of the race, hope for a uniting figure turned to one name: former vice-presidential candidate Paul Ryan. But Ryan, known on Capitol Hill for being a conservative budget wonk, was reluctant to take the job. Furthermore, his past support for immigration reform drew fire from the anti-immigration wing of the conservative media.
What followed was a series of negotiations, privately and publicly, between Ryan and the Freedom Caucus.
"After McCarthy bowed out, Ryan called Raul and talked to him," Labrador spokesman Dan Popkey says. Ryan met with Labrador and other Freedom Caucus leaders multiple times to work out the details.
"Ryan courted them, there's no doubt about that," Popkey says. After casting an earlier vote for Rep. Daniel Webster, Labrador voted for Ryan as speaker last week.
On Oct. 30, Labrador explained his vote to conservative Idaho constituents in an email titled "A New Hope."
"As I left the House floor yesterday, I was filled with a new sense of hope," Labrador wrote. "I am optimistic about our future but I will remain vigilant and continue to hold leadership accountable as I have over the last five years." (DANIEL WALTERS)
DRUNK COPS
Details continue to emerge in the investigation of a Spokane police sergeant accused of raping a fellow female officer at a drunken party and of a second officer who is alleged to have destroyed evidence of the SEXUAL ASSAULT.
The Spokane County Sheriff's Office is investigating each case individually and continues to gather evidence, including clothes worn by the alleged victim, bedsheets, text messages, DNA and the vehicle driven by Sgt. Gordon Ennis, the accused attacker.
Officer Doug Strosahl hosted a party at his house on Oct. 24, during which the alleged victim consumed several alcoholic drinks before throwing up and passing out in a guest bedroom, according to court documents. When she awoke, Ennis allegedly was sitting on the bed next to her with his hand down her pants. The victim moved away from Ennis, according to the documents, as he said in a panicked voice, "I gotta go, I gotta go home."
When detectives arrived at Strosahl's home to ask questions and collect evidence, he told them to get a search warrant. Detectives believe both Strosahl and Ennis were tipped off to the investigation, based on the fact that they hired attorneys before any search warrant was filed last week.
"My hope is this was innocent, not nefariously done," Sheriff Ozzie Knezovich says of the leaked information. "Somebody mentioned something to the wrong person, and we'll get to the bottom of what happened." (MITCH RYALS)
OUTSIDE IN
The Spokane Human Rights Commission is calling upon the city to either repeal or modify four ordinances that it says CRIMINALIZE HOMELESSNESS and put Spokane in jeopardy of losing federal funding.
The six-member commission, a panel that advises city government on human rights issues, unanimously voted last week to make the recommendations. The commission cited how the existing ordinances could result in Spokane getting less funding from the federal Department of Housing and Urban Development, which recently announced it would direct more money to cities that repeal laws that criminalize homelessness.
Specifically, the commission is calling for a full repeal of the so-called sit-lie ordinance, which prohibits sitting or lying on public sidewalks, and striking from the city code language that broadly bans panhandling and vagrancy. The commission is also calling for a legal analysis of the city's aggressive panhandling ordinance and reducing penalties for camping in public places.
"Unfortunately, it doesn't seem like there is a huge appetite for changing these laws," says Blaine Stum, Spokane HRC chair, of the reaction he's received from city leaders. "But we are going to keep pushing." (JAKE THOMAS)