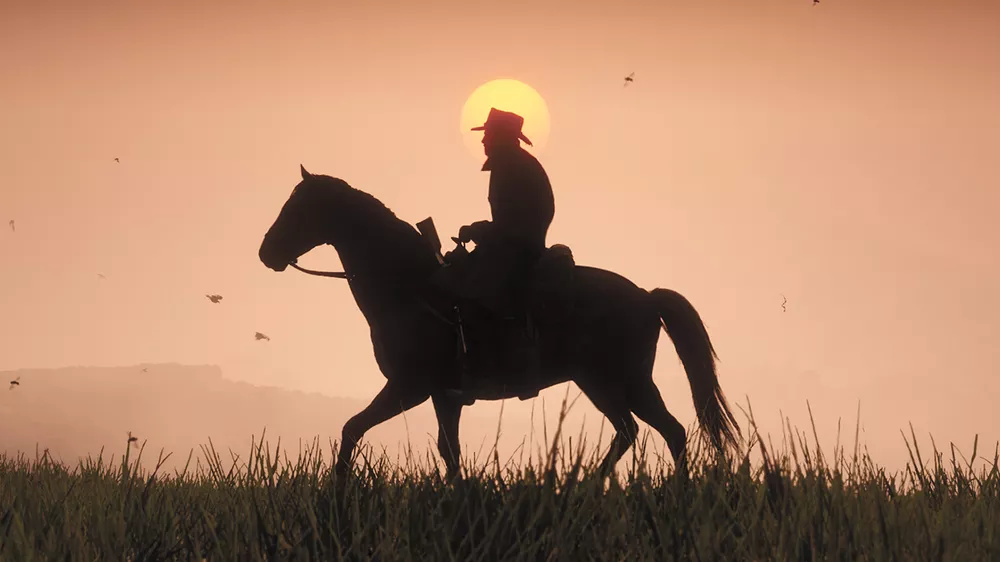 Last weekend Red Dead Redemption II was on sale on the Xbox Store for about $20 off its original price. It was a hell of a deal for a marketplace that is almost always overpriced.
Red Dead, which came out in late 2018, is a lot like the hyper-violent Grand Theft Auto series (it's made by the same company, Rockstar), except that it's set in the Wild West and there are moral repercussions to going on murder sprees. I was excited to giddyup and explore what is one of the biggest games I'd yet to play. Except for one thing. The download size was more than 100 gigabytes of data.
It took more than a day to install.
For a little bit of historical context, the original release of the Xbox console in 2001 had a dainty 8 gigabytes of internal storage. The games I grew up playing on Sega Genesis, and later on Nintendo 64, were all far less than a single gigabyte in size. Increasingly, I'm finding myself scrapping older and smaller games installed on my Xbox to make room for whatever is newer and bigger, though not necessarily better.
The larger games in my catalog include:
• ARK: Survival Evolved, 66.4 gigabytes
• Grand Theft Auto V, 65.4 gigabytes
• Warhammer: Vermintide 2, 58.4 gigabytes
• Ghost Recon Wildlands, 57.7 gigabytes
• Assassin's Creed Syndicate, 40.4 gigabytes
What is going on here? Just a couple years ago I was grudgingly paying for 25 gigabytes of new content. Now, that's chump change. Red Dead is a more recent example, but it is quickly becoming the rule, not the exception.
Physical media for video games (compact discs) are being quickly phased out in favor of weightier digital downloads you buy from your couch.
As much as I lament these large installs, I have to concede that it is, at least, convenient. It saves a trip to the store, and keeps my shelf space tidy. Even the games I own on disc often need digital updates anyway. But how does one manage this?
There are no easy answers, except to "buy more storage space and better internet connections." The issue doesn't seem to be going away anytime soon, and games are not likely about to get any smaller. As PC Gamer wrote:
"But at least our big, big games are going to look shiny (or specular) as hell."
Yay?♦