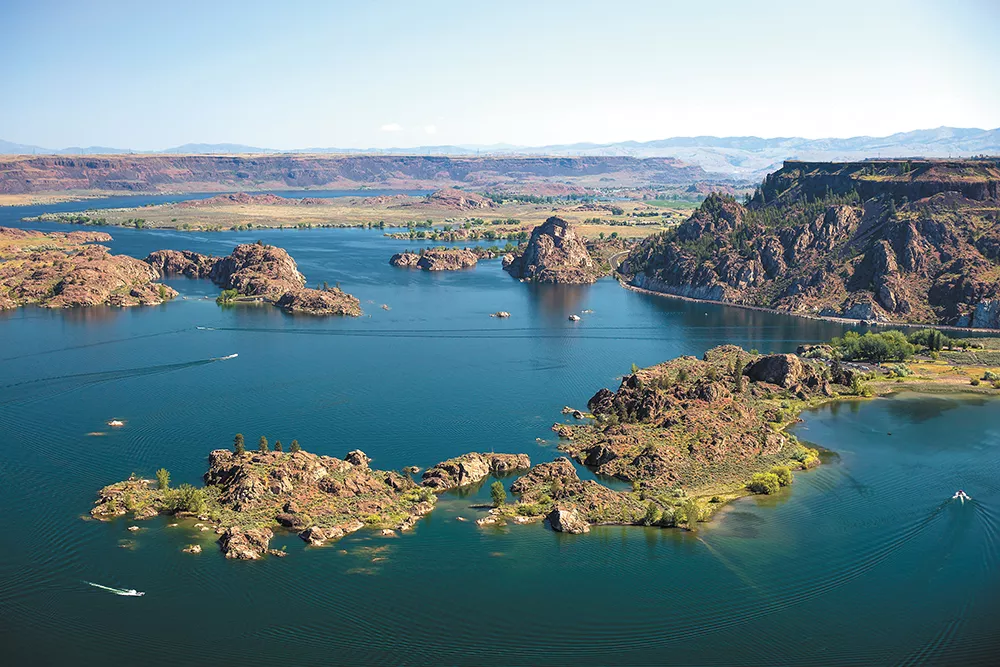 FOR STARTERS
Down by the River(side)
Spokane's slogan is changing from the underrated "Near Nature, Near Perfect" to "Creative By Nature," but the former still holds true. If you're new to Spokane, you may think it's odd that a city would brag about "nature" being "near" the city (the same could be said about most places, right?), yet if you spend a day at Riverside State Park, you'll understand. One minute you're driving through a normal suburban area. Then suddenly, as you arrive to the park, you find yourself in the woods. There's a river, hiking trails, a campground and a bunch of dogs.
It doesn't seem like a place that could exist so close to a city of more than 200,000 people, but there it is. There's a reason everyone recommends that people new to the area visit Riverside State Park. It's one of the most convenient ways to enjoy a day outside in the Inland Northwest, just minutes from downtown Spokane. And if you're new to the outdoors, it's an easy and family-friendly place to hike.
Hi-Ho Silverwood!
It's hard to think of a more reliable good time than spending a day at Silverwood Theme Park. For the thrill seekers, there are rides like Panic Plunge, where you sit in a chair and rise up into the air while contemplating at which point you're high enough to die if you somehow fall. Then, all of a sudden, you are falling, and then it's over, and you try to act casual, like you weren't just screaming your lungs out. It's fun!
Similar thrills can be experienced with Aftershock, a roller coaster trying its hardest to make people forget about the concepts of up and down. Or there's SpinCycle, a ride which seems to have one purpose: to make you vomit. Of course, Silverwood has tamer rides. And if it's water you want, then Boulder Beach has a lazy river and some water slides to get you through the summer heat. Kids 2 or younger get in for free; kids 3 to 7 can go for $21 if you order online three days in advance. For adults, it'll cost $40.
A Dam Good Destination
I imagine it would be a little embarrassing to live in Eastern Washington without ever visiting the Grand Coulee Dam. How could you live with yourself? Seriously, it's one of the largest structures ever built by man. It's 550 feet high and almost a mile long. That's more massive than the Great Pyramid of Giza, one of the Seven Ancient Wonders of the World! And it's only an hour and a half away from Spokane! OK, maybe it's not as cool as the Great Pyramid of Giza, but it's worth a day trip to see.
Call the Visitor Center at 509-633-9265 and schedule a tour between 10 am and 5 pm. When it's over, be sure to check out other area attractions, like Banks Lake Reservoir, and other hiking trails all around the area.
Falls to the Walls
One way to know if a thing is worth doing is if a whole bunch of other people are doing it. Sometimes it's OK to be a follower, and it's more than OK to go visit Palouse Falls State Park, which features stunning views of steep waterfalls in what kind of looks like a mini Grand Canyon. This is a popular spot, where even the Washington State Parks system says to expect long waits on weekends and holidays. Reviews on tripadvisor.com recommend getting there early to avoid the crowds, or try to get there on a weekday.
Once there, there are plenty of places to hike around, set up a picnic, and take some selfies (obviously). Summer hours are 6:30 am until dusk, whenever that is. Call the Palouse Falls State Park at 509-646-9218 for more details.
THE NEXT LEVEL
A Perfect Day in Sandpoint
Day trips to some of the area's more popular destinations are great, but the most rewarding part of living in the Inland Northwest is how easy it is to discover something new with a little bit of exploration. And there are few better places for that than Sandpoint, on the north end of Lake Pend Oreille, says Kate McAlister, president and CEO of the Greater Sandpoint Chamber of Commerce.
McAlister, who lived in Spokane for 25 years, says that Sandpoint is the perfect place for a change of pace.
"It's a great getaway from Spokane," she says. "It's like you're in a whole different country."
The perfect summer day can be had, and it can be had in Sandpoint, McAlister says. Start the day with some good food at Trinity at City Beach, possibly with an adult beverage. Look at the beautiful lake, and the sailboats in the distance. Then wander around town along with all of the "old hippies" who have turned into responsible business people and populate the small town, she says. You may stumble across a bike shop, where you can rent a bike and ride on some great trails. Or you can go up to Schweitzer Ski Resort, which transforms into an awesome hike in the summer with breathtaking views of the landscape and the lake.
There's always something to do in Sandpoint whenever you're done exploring the area. On June 29, there's a Summer Kick-off Music Festival. On July 8, there's Sandpoint Beerfest, held from noon to 5 pm. On Aug. 5, there's the annual Long Bridge Swim.
"If you can't find something to do in Sandpoint in the summer," McAlister says, "then you are not looking."
Pick Some Huckleberries
If North Idaho had a signature flavor, it would taste like huckleberries. The best thing about huckleberries? They grow on top of mountains overlooking some of the most beautiful scenery around, so a day picking huckleberries is a summer day well spent. The only problem? People are pretty weird about sharing where the best huckleberry spots are. Asking a local where they found their huckleberries can be like asking them how much money they make — it's an invasion of privacy.
But the Guide to North Idaho has some hints: good berries are found along abandoned logging roads, or where forest fires have occurred. In mid-June, you'll find ripe ones on south-facing lower slopes on mountains. Later in the summer, try north slopes. Oh, and one small thing: Watch out for bears. They love huckleberries more than you do.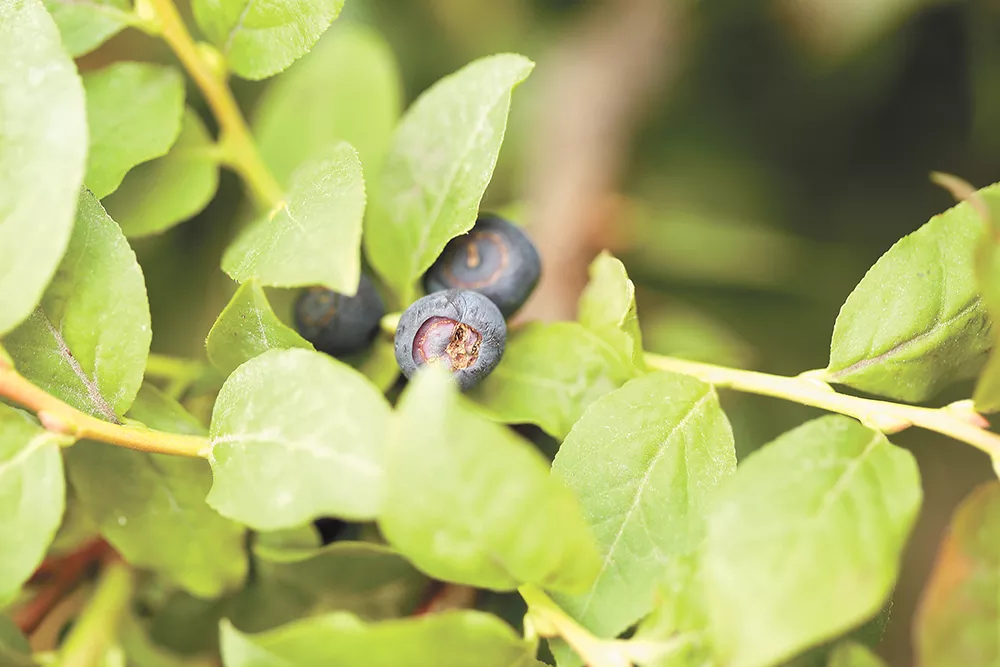 Hug Some Trees
There are some people in this world who just really enjoy trees. Be one of those people. Check out the Settlers Grove of Ancient Cedars, in the Idaho National Forest just north of Silver Valley. You'll find hiking and biking trails, along with, of course, some pretty neat trees.
Some of the trees are more than 500 years old, and on the trail you'll come across the Coeur d'Alene River. It's a great day trip for anyone; the main trail spans 5 miles with a moderate elevation gain.
Explore a Cave
Tucked into the far northeast corner of Washington is one of the state's gems: Gardner Cave, the state's third-longest limestone cave.
It's 90 feet beneath the surface at the Crawford State Park Heritage Site in Metaline Falls, and one of the few limestone caverns open to the public.
On a guided tour, you'll see stalactites, stalagmites and rimstone pools, and hopefully you'll learn what those actually are. It's a good way to get out of the heat, as the cave can be quite chilly. Call and set up a tour: 509-446-4065. ♦