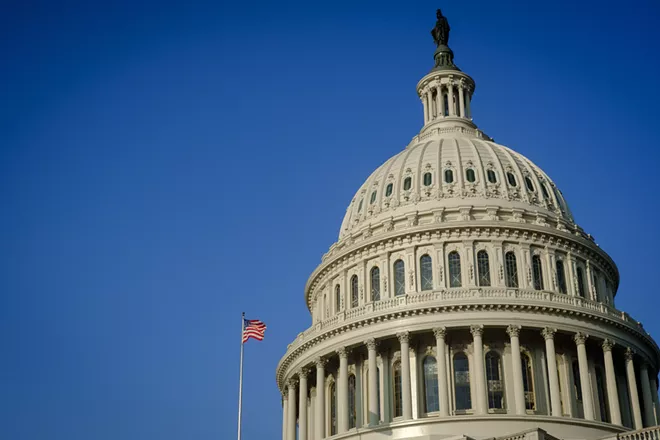 By SHERYL GAY STOLBERG
© 2017 New York Times News Service
WASHINGTON — Congressional Democrats, frustrated by years of futility on gun safety legislation, called on Republicans leaders on Tuesday to create a special committee to investigate gun violence in America — and asked them to withdraw a measure that would deregulate the sale of gun silencers.

"We are stuck," said Rep. Linda Sanchez of California, the vice chairwoman of the House Democratic caucus. "We have asked time and time again of our Republican counterparts to please engage in this discussion of how do we stop gun violence, and they are completely unwilling to do anything to help us out on that issue."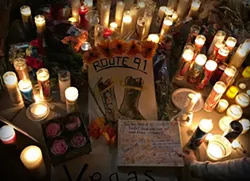 Sanchez made her remarks as lawmakers in both parties grappled with Sunday night's massacre at a country music festival in Las Vegas, which killed at least 59 people and injured more than 500 others. While Democrats spoke of legislative solutions, Republicans — following the lead of President Donald Trump — tried to steer the debate toward lauding police and emergency medical workers.
In a speech on the Senate floor, Sen. Chuck Schumer of New York, the Democratic leader, called on the president to bring the leaders of Congress together, "and let both sides know he is ready and willing to address this issue of gun safety head-on."
Trump has praised the swiftness of the Las Vegas law enforcement response to the gunman and on Tuesday said that it was "in many ways, a miracle." During his weekly news conference, Speaker Paul D. Ryan of Wisconsin echoed the president, saying that as America grieves, it should also focus on the goodness of those who responded and helped save lives on Sunday.
"We cannot let the actions of a single person define us as a country. It's not who we are. Instead what truly defines us are the acts of heroism we witnessed after the tragedy," Ryan said.
Ryan also said the House has no plans to vote on the so-called Hearing Protection Act, which would eliminate a $200 tax on firearm silencers, refund silencer-tax payments back to October of 2015, and ease registration requirements.
"That bill is not scheduled now," he said. "I don't know when it's going to be scheduled."