Washington could create a dedicated fund to prevent and fight wildfires if lawmakers approve legislation introduced Thursday by the state Department of Natural Resources and Senate Democrats.
"Year after year, we rely on our state's rainy day fund to reimburse catastrophic fire response," says Sen. Christine Rolfes (D-Bainbridge), chair of the Senate Ways & Means Committee, in a DNR news release. "It's time for the state to plan responsibly in order to protect communities and invest in healthy forests."
Senate Bill 5996 would create a new Wildfire Prevention and Suppression Account and bring in an estimated $62.5 million every year by raising an existing fee on property and casualty insurance from 2 percent to 2.52 percent. That increase amounts to about $5 for every $1,000 paid in premium costs, according to the announcement.
Commissioner of Public Lands Hilary Franz says the funding is necessary because the state has recently faced serious risks from wildfires. 2018 was DNR's busiest fire fighting season ever, with the agency responding to more than 1,850 fires that burned 440,000 acres across the state. The proposal also creates a dedicated source of money for the agency, creating more certainty in firefighting efforts.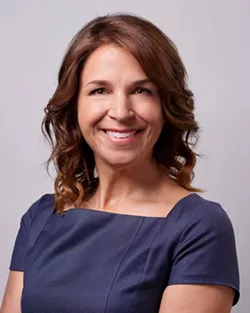 "This budget would enable us to fund wildfire suppression, and significantly fund our forest health, and provide a dedicated funding source for the years to come, versus every single year us fighting to get small bits of money," Franz tells the
Inlander
.
Already this month the agency has attended to 50 unseasonal fires, 49 of them on the west side of the Cascades. Typically, the agency doesn't even start training wildland firefighters until April, so they're ready to tackle fires by May, Franz says.
"Frankly we are predicting this season is going to be even worse than last year's, and last year we saw the most fires in Washington state's history," Franz says. "Most of the state is abnormally dry, in some places getting to severely dry already, and we haven't even gotten to April. This is similar conditions to what we saw last year, where we saw snow and moisture in the beginning but we quickly had all that dry out with hotter temperatures."
DNR plans to better tackle fires with a multi-pronged approach, she says.
The agency plans to hire more firefighters, nearly doubling the force to 73; there will be more work on prescribed burns and thinning, which can prevent fires from spreading; the agency will work with homeowners to better protect their properties from fire risks; and there will be more education aimed at preventing fires, as people started 95 percent of the state's fires last year, Franz says.
Among DNR's plans, 70,000 acres per year in Eastern Washington would be treated to prevent fires.
"The most important thing for people to know is we are going to pay for our wildfires and our dying forests, whether the funding comes or not," Franz says. "The question is whether we are going to pay to react or we're going to pay to be proactive and protect our firefighters, protect our communities, and protect our forests."
Thinning out forests and removing dead trees can also create economic incentives, with materials heading to mills and making money back for the state, she says.
"When we do not act proactively, we watch all of that go up in smoke and flame and cause significant threat to our communities," Franz says.