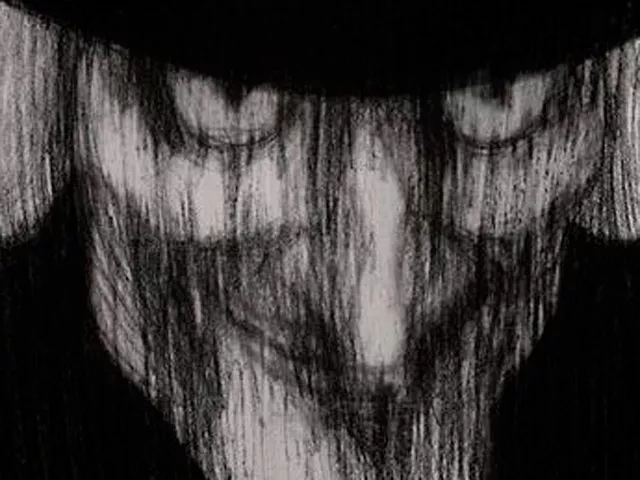 I am unenthusiastic about scary movies but, in the mood for Halloween last week, I resolved to watch all of the most terrifying films friends and experts could recommend. I wanted to be piss-myself pale, yes, but I also wanted to sample the various types of fright — the ways in which we're scared, the things that really give us the creeps.
I watched The Ring (haunting mood, creepy little girl), The Shining (homicidal maniac, creepy little girls), Carrie (supernatural powers, creepy Sissy Spacek), 28 Days Later (gore, zombies) and Paranormal Activity (suspense, fear of the dark).
None of them were terribly scary.
Then I watched Fears of the Dark (or, Peur[s] du Noir), a collection of six creepy animated shorts by top-shelf graphic artists and designers. While they weren't uniformly horrifying (and while their simple black-andwhite forms couldn't compare to the Technicolor terror of, say, an elevator disgorging a tidal wave of blood), their aesthetic simplicity and the elastic bounds of animation occasionally gave them a leg up, allowing them to achieve frights it would take a camera crew millions to produce.
Of course, not all are scary.
One intermittent feature consists simply of a series of shifting two-dimensional shapes set to the narration of a woman expressing her fears. But others tingle the spine. A young man is seduced by a woman who turns him into a mantis. In a Poe-ish, charcoal-smudged short, a man recalls a spooky summer spent in the plains of France.
But they save the best for last.
In Richard McGuire's eerily quiet, starkly contrasted "Light and Dark," a man fleeing a blizzard takes shelter in an abandoned house. Simply and astonishingly animated, McGuire's film uses light sparingly, illuminating the darkened corners of the creaking old house (which is not as empty as it initially appeared) in claustrophobic little circles of lamp light that underscore — terrifyingly — what we don't see. In its minimalist lines and absolute blackness lie frights of which Kubrick, Boyle and De Palma can only (fitfully) dream.