Barack Obama was sworn in as president. King of Pop Michael Jackson passed away. The second-greatest film in cinematic history, Crank 2: High Voltage, was released. Now-decade-old 2009 was an auspicious as hell year.
TV had a pretty, pretty, pretty, pretty good 2009. Here are five iconic-to-obscure shows that debuted 10 years ago to stream while pondering what the hell you've done with your life.
Parks & Recreation (Amazon Prime and Hulu)
Community — which also premiered on NBC in 2009 — may carry more cred with smug culture nerds, but Parks & Recreation is as warm and timeless as a Li'l Sebastian snuggie. Leslie Knope, Ron Swanson and the rest of Pawnee, Indiana's finest created a bottomless pit of quotable memes over 125 perfect episodes, best enjoyed with a chilled tumbler of Snake Juice.
Archer ( Hulu)
There's no tighter animation voice cast than that of Archer — though star H. Jon Benjamin's other cartoon, Bob's Burgers, is close. As international superspy Sterling Archer, HJB has swaggered/drunkenly stumbled through the hilariously profane and smack-talking series with no lessons learned, except for maybe phrasing (wait, are we still doing that?). Better than Bond.
Nurse Jackie (Netflix)
During the heyday of the male antihero (think Breaking Bad, Californication, Rescue Me, et al), ex-Sopranos star Edie Falco came out of nowhere as a pill-popping, adulterating, morally ambiguous New York City nurse spinning more sketchy webs than Tony Soprano. It's a tense drama, but Nurse Jackie also delivers laughs (thanks to breakout co-star Merritt Wever).
United States of Tara (Hulu)
Writer Diablo Cody (Juno, Jennifer's Body) took a swing at TV with 2009 Showtime dramedy United States of Tara, starring international treasure Toni Collette. Tara (Collette) is a suburban mom with dissociative identity disorder, a condition that leaves her randomly switching between four wildly different personalities. One of her kids: future Captain Marvel Brie Larsen.
Party Down (Hulu)
It's a cult favorite now, but Party Down, a comedy about nobody L.A. actors and writers (including Lizzy Caplan, Adam Scott and Jane Lynch) working in catering, was an initial fail. Starz canceled Party Down after 20 episodes, but it holds up far better today than its polar Hollywood opposite, Entourage. Seriously — screw Entourage. ♦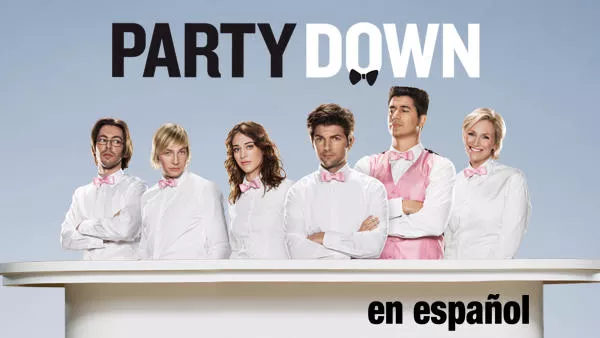 Visit billfrost.tv for more trenchant television coverage.