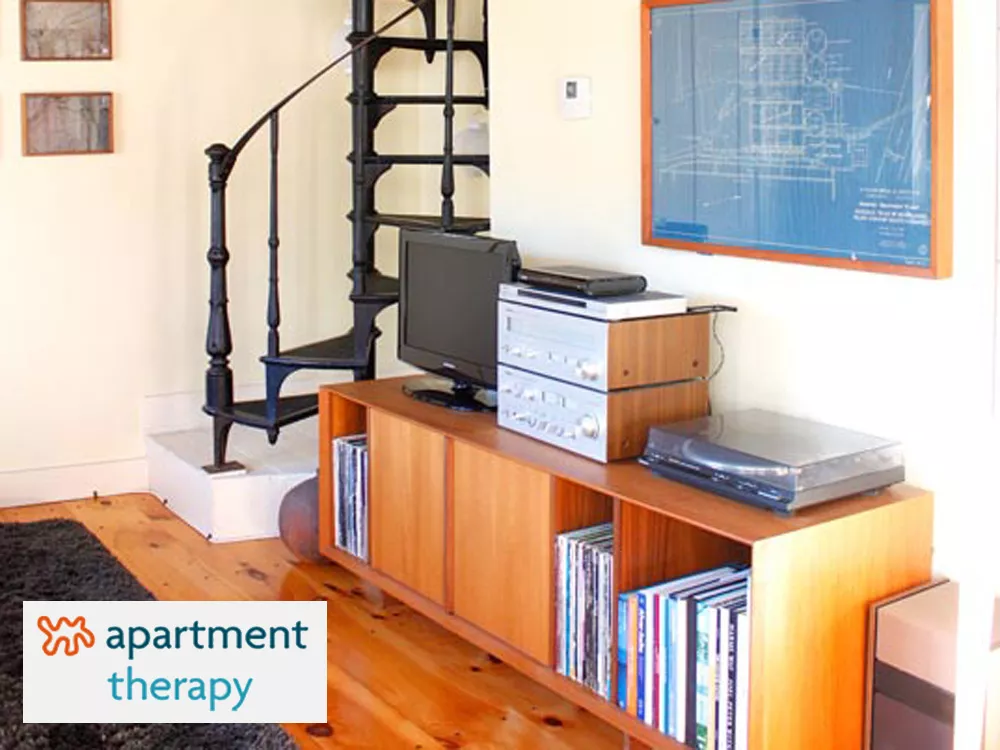 BLOG
ApartmentTherapy.com
I have this fetish for orange shag carpets, Airstream trailers, midcentury bar stools and bookshelves. While other websites tease me and my retro sensibilities with their home décor, I keep coming back to apartmenttherapy.com. The home-design website offers beautiful photographic tours of people's houses, apartments, cabins, lofts, garages and more. The blog can also teach you how to make a pot rack out of a vintage ladder, how to design a swingers bar and where to find the best deals at flea markets and thrift stores.
click to enlarge
E-BOOK
Lincoln

This December, the New York Times best-selling biography Lincoln, by David Herbert Donald, was released as an e-book. Originally published in 1996, the book provides a proactive and, at times, controversial reinterpretation of Abraham Lincoln — first and foremost as a man. The book also alludes to his insatiable quest for knowledge as both a selftaught lawyer and eventual president. The print edition is a bit intimidating. On a 6-ounce e-reader, the task seems feasible and well-worth your time.
click to enlarge
APP
My Days

Don't get all squeamish on me, but this Android app is all about periods. That's right: ovulation, menstruation and all the weird shit that happens in-between. My Days, by Christian Albert Mueller, is essentially a calendar that predicts when Aunt Flo will come to visit, how long she'll stay and when she'll pack her bags. The calendar also allows women to track when they took birth control, if they are ovulating, if they are at high fertility, and when they last had sex — all with the help of discreet little pink, blue, purple, red and green polka dots. Best of all, the app will predict your next cycle all the way into the next new year, which makes planning things like vacations and road trips a breeze.