WEBSITE | There's a lot to look forward to when Washington's first recreational pot shops open their doors this summer; just read The Denver Post's weed-centric website The Cannabist. Dedicated to marijuana news and culture in Colorado and elsewhere, The Cannabist, like Cigar Aficionado or Wine Spectator, takes its subject matter seriously: Online at thecannabist.co, you'll find news on pot politics and regulation in addition to smart reviews of various strains, bowls and vapes and sophisticated recipes like chicken Milanese pan-fried in canna-olive oil. The site has even commissioned Whoopi Goldberg to pen a bimonthly column. In Goldberg's debut piece, she waxes poetic about "Sippy," a vape pen that helps relieve her glaucoma-induced headaches.
---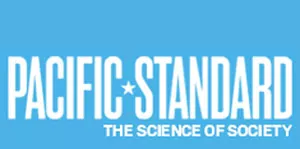 MAGAZINE | This six-year-old magazine is undergoing a renaissance: Rebranded as Pacific Standard two years ago, the small Santa Barbara, Calif.-based publication took the web by storm earlier this year, first with an infuriating feature on online harassment and later, a moving essay about, of all things, $4 "artisanal toast" and mental illness. Pacific Standard (psmag.com) grapples with the "science of society" — why do we do the things we do? — using empirical research and compelling storytelling. A sampling of its most recent articles include a blog post on why we rarely notice movie bloopers, a primer on how to "game" your wedding registry and a feature on the rise of disposable fashion. A nod to its success: For the first time, it's up for a National Magazine Award this year.
---
MAKEUP | Maybe it's too early to think about summer. The weather isn't quite warm enough for flip-flops, crop tops and sundresses. I can't go anywhere without a sweater. If you, like me, are eagerly waiting to stow your winter wardrobe, you can at least brighten up your makeup routine. For a faux sunkissed glow, I use Urban Decay's Naked Flushed palette. The compact includes three pressed powders — bronzer, highlighter and blush — in highly pigmented, shimmery shades. They're super silky and blendable. Get yours online or at Sephora for $30.