UW-Gonzaga partnership brings in more medical students; WSU's medical school is accredited
After a years-long battle over which school — Washington State University or the University of Washington — would guide the future of medical education in Spokane, 2016 saw the two successfully go on their own paths.
In February, the UW and Gonzaga University announced a partnership that would bring in 60 new medical students to Spokane by fall — the largest-ever incoming class of medical students in Spokane.
WSU's new medical school, meanwhile, was accredited in October 2016. The school announced that it would welcome 60 of its own medical students by August 2017.
"This is a significant moment in Washington State University's 126-year history," said Kirk Schulz, who became WSU's president earlier in 2016.
And the icy relationship between the UW-Gonzaga collaboration and WSU seems to have thawed.
"This is a wonderful step toward continued growth of health science education and related research for the Inland Northwest," said GU president Thayne McCulloh about WSU's accreditation. (WILSON CRISCIONE)
---
Mobius Science Center finds a home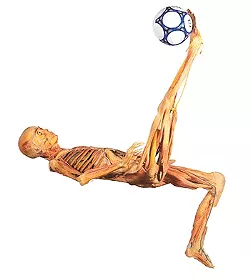 For years, Mobius Science Center couldn't find the right spot. In 2012, it opened downtown, in the middle of a retail sector. But that location had high rent, and downtown shoppers didn't always want to stop in the museum between stores.
Mobius then moved to the Spokane Public Library, but the library couldn't charge admission and Mobius couldn't bring in revenue.
Then, finally, Avista came along. They let Mobius use its brick building on Post Street by Riverfront Park and the Avista substation.
The cost to Mobius? A dollar per year.
Mobius opened in that location in July 2016. And as CEO Phil Lindsey said at the time, he wanted to make a "big splash" when it reopened. That meant bringing in the Bodies Human: Anatomy in Motion exhibit, a display of real human specimens that have been preserved.
The exhibit will run until Jan. 8. While an exhibit in its place hasn't been announced yet, Lindsey hopes to have something fresh every six months. (WILSON CRISCIONE)
---
Spokane Tribe gets green light for casino project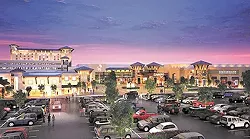 In 2016, the long-in-the-making plan for the Spokane Tribe of Indians to build an expansive gaming facility near Airway Heights on land that belongs to the tribe became a reality. Called the Spokane Tribe Economic Project (STEP), the effort was authorized by Gov. Jay Inslee (agreeing with a 2015 decision by the U.S. Department of the Interior) over the summer, and in November the tribe broke ground on an effort expected to cost about $400 million. The tribe says that STEP, which will cover a 145-acre space off of Highway 2, is estimated to generate 5,000 jobs, both during construction and during operation. The first phase of the project is expected to be completed in the fall of 2017 and, in addition to a resort-style casino, is set to feature stores, a cultural center for the tribe, restaurants, commercial space, and police and fire stations. (MIKE BOOKEY)
---
Washington names first poet laureate from Eastern Washington
Tod Marshall's way with words is no mystery to people living in the Inland Northwest. The prodigious poet, a Gonzaga professor, can often be seen and heard at events hosted by the school's visiting-writer series he coordinates, emceeing Get Lit! sessions or at open-mic poetry events around town. Now the rest of Washington is learning about Marshall's passion after he became the state's first-ever poet laureate from Eastern Washington on Feb. 1, 2016. The role has Marshall hopscotching all over the state as he tries to bring poetry to underserved communities, especially those in rural and low-income areas where the humanities are often ignored. During his two-year term, he's collecting original poems from Washington residents for a website and book he'll create called Washington 129 — named for the fact that the state will be 129 years old at the end of his stint. (DAN NAILEN)
---
Spokane's NAACP expands its footprint in the community
After its previous president, Rachel Dolezal, resigned amid revelations that she lied about her race, the Spokane chapter of the NAACP has looked for a way forward. In June, the organization's gregarious vice president stepped up. In his six months in office, Phil Tyler has worked hard to breathe new life into the Spokane chapter. He regularly posts photos of meetings with other local leaders, and writes encouragingly about their efforts to champion social justice. He recently traveled to Olympia as an elector in the presidential election. And as a former law enforcement officer, Tyler straddles the line between police and the minority communities they're often accused of disparaging and oppressing. Police reform built on constructive conversations, it seems, is high on Tyler's agenda.
Recently, he wrote on Facebook, the NAACP had one of its most successful months of recruiting. Another of Tyler's goals is attracting younger members.
"I have to create that bridge," he says. "It is my role, I believe, to allow all voices to be heard and to connect the younger and older members." (MITCH RYALS)
---
Local real-estate market turns red-hot
If you know anyone who tried to buy or rent a new pad this year, the scalding-hot real estate market was a constant theme. Home sales jumped nearly 20 percent between 2014 and 2015, and the only reason they slowed a bit in 2016 was a lack of inventory. That naturally increased home costs, as hopeful buyers repeatedly ran into bidding wars. The average closing price in March 2016 was 12 percent higher than in March 2015, and local realtors told the Inlander about sellers getting upward of 10 offers the first day they put a property on the market, and many getting far more than the listed price. Renters likewise found themselves scurrying to secure new apartments among much competition; Spokane County saw only 1.3 percent vacancy rates in rental properties, while Kootenai County in Idaho was even tougher: 0.2 percent. It's no surprise that developers are building new inventory throughout the area. (DAN NAILEN)
---
Pullman Engineering Lab expands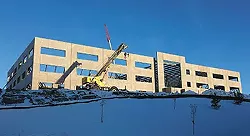 Schweitzer Engineering Laboratories, Inc. started in a basement in Pullman. Now the company employs more than 4,300 people worldwide, a good portion of whom still work in Pullman. And the digital product manufacturer is looking to expand in the next few years. With the addition of two new buildings near its home campus, Schweitzer is moving toward $1 billion in annual sales within the next few years, CEO Luis D'Acosta tells the Spokane Journal of Business. The company is No. 19 on Fortune's "20 Best Workplaces for Baby Boomers" and No. 91 on its list of "100 Best Workplaces for Millennials." (MITCH RYALS)
---
The Inland Northwest's dining scene continues to expand, with more trends and cultural options arriving
Over the past 12 months, we experienced yet another surge of new food options from local restaurant owners and chefs, offering diners who yearn to explore a variety of cuisines a long list of places to try. In the first half of 2016, we saw the former Spokane Country Club, under new ownership by the Kalispel Tribe, open its dining room to the public with the debut of 1898 PUBLIC HOUSE, an upscale gastropub. More adventurous debuts came throughout the summer, including another spot to slurp Japanese-style ramen, KING OF RAMEN. More new flavors arrived with Chef Chad White's ceviche spot ZONA BLANCA. A popular local food truck and catering company brought a new place for mid-morning noshing with BRUNCHEONETTE on Broadway, and Tex-Mex arrived to River Park Square with TORTILLA UNION, owned by the local family who runs the Twigs chain. Wrapping up new dining debuts this year was Chef Jeremy Hansen's new HOGWASH WHISKEY DEN and the upscale INLAND PACIFIC KITCHEN in the historic Washington Cracker Co. Building. Just before year's end, we finally saw the return of the Garland District's BROWN DERBY.
Perhaps more so than in 2015, we also saw many restaurants relocate, expand with new locations, or change ownership. In January, longtime North Spokane establishment the S.S. BERYL changed hands; the local restaurateurs sought to revamp the outdated venue — since renamed THE BARREL — and its menu. Across the other side of town, LAGUNA CAFE found new digs a little farther down on the South Hill, on 29th Avenue. New to the neighborhood near where Laguna used to be, POOLE'S PUBLIC HOUSE opened a second location on Regal. And after a devastating June fire at its North Nevada Street spot, ALLIE'S VEGAN PIZZERIA & CAFE reopened in October with a new, second location on the lower South Hill. In downtown Spokane, when ROCK CITY GRILL moved to the upper South Hill, another local eatery took advantage of the opening, and a second location of TOMATO STREET opened this past fall.
Also taking advantage of an empty downtown spot, the BROOKLYN DELI moved less than a block from its old digs to the more visible corner of First and Monroe.
In Coeur d'Alene, the beloved former Spokane sushi spot SUSHI I reopened in the Riverstone shopping center. Crafted Tap House + Kitchen launched the adjacent VICTORY SPORTS HALL, and the fine dining spot Scratch rebranded as COLLECTIVE KITCHEN. (CHEY SCOTT)
---
Native art steps into the spotlight
One of the Inland Northwest's best-kept secrets (and not in a good way) has long been the amount of powerful visual art, writing and other creations made by the region's Native American residents. Often, these artists never are able to show their work away from the reservation.
Local photographer and Spokane tribal member Jeff Ferguson had this frustration in mind when he and a team of other artists and organizers came together to launch the first-ever One Heart Native Arts and Film Festival. The event featured screenings of movies by Native American filmmakers, as well as a cast reunion of the beloved indie film Smoke Signals that brought its writer and Spokane/Coeur d'Alene tribal member Sherman Alexie to town. One Heart also brought to life an art exhibit of pieces in a variety of media.
For Ferguson, the festival was a way to begin the process of making Native art mainstream within the Spokane cultural landscape.
"Things aren't where we want them to be right now, but I envision One Heart as a step toward creating a Native American arts scene that has surpassed anything that's been done before," says Ferguson, who made an impact of his own this year through his photos — some of which ran in the Inlander — from the Standing Rock protests in North Dakota.
The success of the One Heart festival extended beyond the two-day event, as Native artists from different tribes made connections, Ferguson says. In addition, the non-Native community also was exposed to works that show art by Native Americans as going beyond, as Ferguson put it, paintings of "headdresses and buffalo." (MIKE BOOKEY)
---
Etailz, which started as a college project, sells for $75 million
In one of the year's highest-profile local business deals, Spokane online retailer etailz, Inc. sold to a New York company for $75 million in October. But the local e-commerce and technology business, which also operates three brick-and-mortar shops, isn't moving. Buyer Trans World Entertainment Corp., an entertainment company that runs f.y.e. (For Your Entertainment) and Suncoast, chose to keep the etailz headquarters in Spokane under CEO and co-founder Josh Neblett's management. What started as a business plan in 2008 while Neblett was a Gonzaga University student stunningly became the only Spokane-based company on Inc.'s Top 5,000 Fastest-Growing Companies list in 2015. After this acquisition, etailz continues to run its five niche websites, which highlight many eco-friendly and top-of-the-line goods from thousands of manufacturers and distributors. (LAURA JOHNSON)
---
Budding stand-up scene lands big-name talent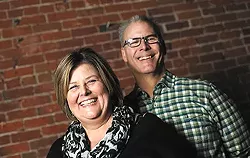 As of March, the Lilac City has a whole lot more to laugh about. The Spokane Comedy Club moved in on Sprague Avenue, and with it a steady stream of gut-busting touring comedians including John Mulaney and Bob Saget, along with ample opportunities for hilarious local comedians. The city had comedy clubs in the past, but they all folded (including the 10-year-old Uncle D's Comedy Underground, which closed in March). Comedy club co-owner Adam Norwest, who along with his parents (pictured) and wife also owns the Tacoma Comedy Club, says that touring comedians are loving Spokane crowds.
Spokane isn't new to stand-up, but in the past couple of years, an interest in comedy has grown locally. Open-mic nights and comedy events have multiplied around town, while big-name touring comedians consistently sell out local concert venues and arenas. Already on the area schedule for 2017 are Gilbert Gottfried, Brian Posehn, Caroline Rhea, Lewis Black, Howie Mandel and Louie Anderson. (LAURA JOHNSON)
---
Q&A MARK RICHARD, DOWNTOWN SpOKANE PARTNERSHIP PRESIDENT
INLANDER: In the last year, how has the
complexion of the downtown area changed? MR: We have added and expanded several events that mix local talent with business; helping to increase the vibrancy and excitement downtown, such as Power Hour, Connect Downtown, amazing car shows, Chinese Lantern Festival and swing dancing and yoga in the city plaza at Huntington Park.
How have the additional parking spaces in the street by Main Market worked out?
It seems to be working very well. The combination of aesthetic improvements, more parking and expanded bike and pedestrian options has been very well received, and seems to be driving more commerce in that area.
Are you supportive of traffic calming efforts downtown?
In the right locations, yes.
How much did downtown construction hurt area businesses in the last year?
Unfortunately, it did impact businesses. The positive in all of this is the major improvement of our downtown infrastructure, and a key traffic route that will benefit downtown for decades to come.
What challenges will the Riverfront Park construction represent for DSP?
Well, like the street projects, it presents short-term pain in exchange for long-term gain. But when it is completed, we will have brought this park into the 21st century and created attractions that will profoundly impact the downtown live, work and visit scene.
Are there any areas downtown where businesses need more support from the city?
The city is a great partner. They have been responsive to concerns raised during the Lincoln/Monroe construction process and are committed to improvement of processes. They are partnering with us everywhere we turn.
We also believe, in talking with our business owners, that the city needs to refrain from additional employment regulations and social initiatives that adversely impact the confidence in our downtown business climate. (WILSON CRISCIONE)
---
Law enforcement finds some long-awaited stability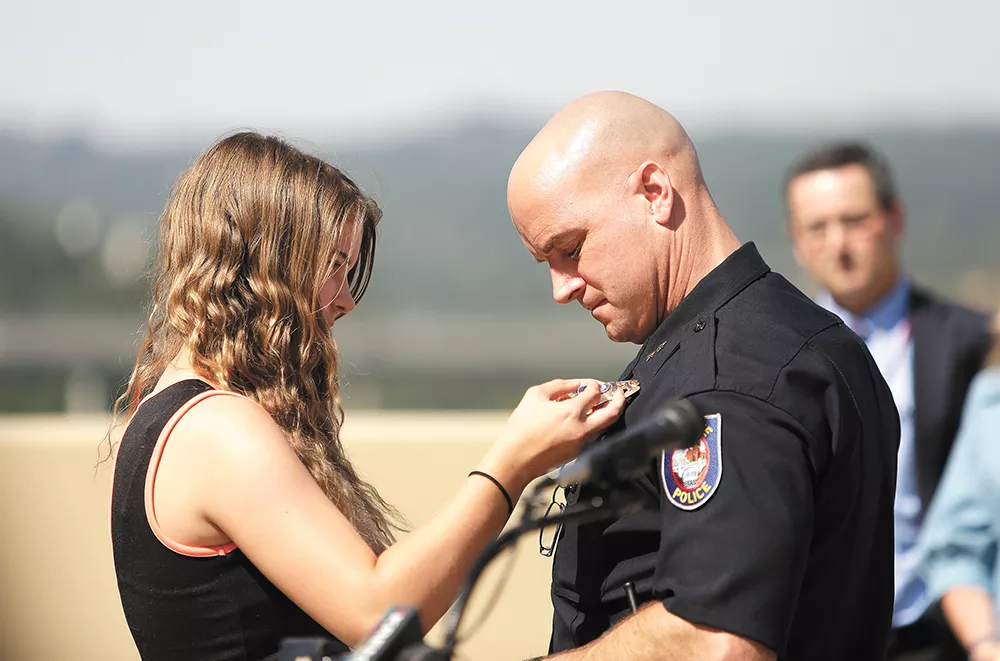 Two essential components of an effective law enforcement agency — leadership and oversight — have eluded the Spokane Police Department for some time. In 2012, the department hired Frank Straub, who despite the positive community relationships he helped establish, was shown the door as details trickled out of his abrasive management style amid allegations that he sexually harassed the department's former spokeswoman.
After 13 months, several public forums, two rounds of interviews, thousands of dollars and the near obliteration of the relationship between the city council and the mayor, Craig Meidl was installed as Spokane's new chief of police. Opting not to look outside the department, Mayor David Condon is hoping that the career Spokane cop with strong ties to the Otto Zehm police shooting in 2006 will bring stability to the department and build trust with the community. Meidl has pledged to do both.
"Trust is easily lost and slowly gained," Meidl told the Inlander in August. "My executive staff and I will be making an effort to get out into the community as much as possible, hear their concerns, let them have unfettered access to us and just be honest about how we got here."
As for oversight, it took 21 months, three rounds of interviews, a botched visa application process and thousands more dollars before the citizen ombudsman commission landed on former diplomat and Marine Corps provost marshal Bart Logue. From day one, Logue has began chipping away at the backlog of more than 100 internal affairs cases his office is required to review. He has also pushed for more transparency with body camera footage. With upcoming police union negotiations, and the possibility that the city will tweak the ordinance that defines the ombudsman's role, Logue continues to test the bounds of his authority. (MITCH RYALS)
---
Accolades stack up for members of the region's flourishing literary community
Although many of the following names published their works more than a year ago, the annual awards circuit, like many other arts honors, always gets going a little later. Which is why Spokane author SHARMA SHIELDS, for example, wasn't honored with the Washington State Book Award in fiction for her 2015 debut novel The Sasquatch Hunter's Almanac until October of 2016. The odds that a Spokane writer would nab this particular honor were high: Three of the five finalists were from here; the others were S.M. HULSE and SHANN RAY. Hulse also was named one of two finalists for the prestigious 2016 PEN/Hemingway Award for Debut Fiction for her January 2015 debut novel, Black River, which received numerous other recognitions. Ray amassed multiple honors for his 2015 Western novel American Copper, including from the American Library Association (ALA) and the Western Writers of America.
Also in the wake of a stunning 2015 debut, young adult author STEPHANIE OAKES was recognized this year for The Sacred Lies of Minnow Bly, presented with awards from the Society of Children's Book Writers and Illustrators and the ALA. (CHEY SCOTT)
---
Kalispel Tribe dives into luxury golf and dining
Anyone who's visited Northern Quest Resort & Casino's Masselow's Steakhouse or Legends of Fire cigar bar knows that the Kalispel Tribe knows how to deliver luxury options for your dining and entertainment dollar. Viewed through that lens, the tribe's purchase of the historic Spokane Country Club for roughly $3 million at the end of 2015 makes perfect sense, adding a dazzling golf course and clubhouse, originally opened in 1898, to the tribe's holdings while also giving the public access to a part of Spokane history long closed off from non-club members. The tribe renamed Spokane's oldest golf course the Kalispel Golf and Country Club, and in addition to updating some infrastructure for duffers, the restaurants in the clubhouse were completely redone, including the gastropub 1898 Public House. With the change in ownership came a new logo reflective of renewal and rebirth in Native American culture: a frog. (DAN NAILEN) ♦