Great news! The FDA recently approved Trumenba, a new vaccine for the prevention of Neisseria Meningitidis type B. Until now there has been no effective option available to prevent type B, which is the cause of about a quarter of the total annual cases of invasive meningococcal disease in the United States. Right now the vaccine is indicated for 10-to-25-year-olds; hopefully there will soon be an option available for younger children, as type B is the most common cause of invasive meningococcal disease in children under age 2 in the U.S.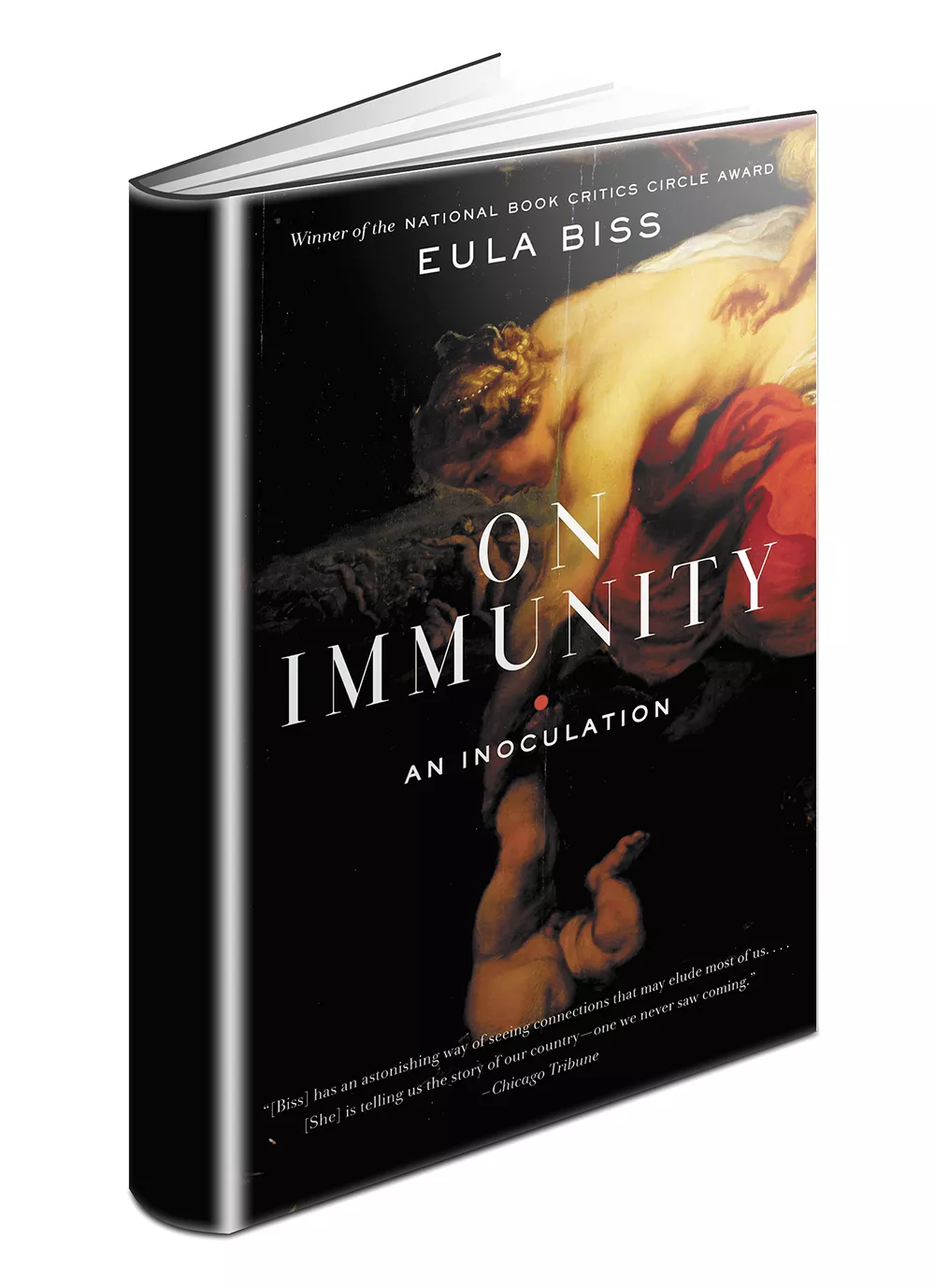 This vaccine option is a long-awaited addition to the successful disease prevention programs that have been effective in the U.S. and worldwide in reducing the occurrence of numerous serious childhood and adult diseases. Although the vast majority of parents choose to vaccinate their kids — fewer than 1 percent of U.S. children are completely unvaccinated — many still have nagging concerns about side effects of those vaccines.
Eula Biss' brand-new book On Immunity: An Inoculation presents a highly readable and thought-provoking foray into this vaccine hesitancy, exploring its historical, philosophical, psychological, sociological and religious origins.
A gifted essayist and poet, Biss reveals her own personal experiences with vaccine hesitancy, admitting that she shares many of the features of other vaccine-hesitant parents these days — parents who are often well-educated, middle class "irrational rationalists." She offers interesting commentary on the role of myth in our communal psyche, the nature of fear, and the challenges of interpreting scientific evidence and risk perception, as well as the cultural trend in America, elevated to near-religion, for pursuing purity in our personal hygiene, the clothing we wear, the foods we eat. She additionally raises some cogent points about the historical tendency for medicine to be paternalistic in nature, standing in opposition to autonomy, and how this issue alone may affect how willing some parents may be to follow medical advice, particularly if they have concerns about the safety or effectiveness of that advice. On Immunity is a quick read that was more illuminating for me than the many pages of words and graphs on this topic published of late in medical literature. I consider it a must-read.