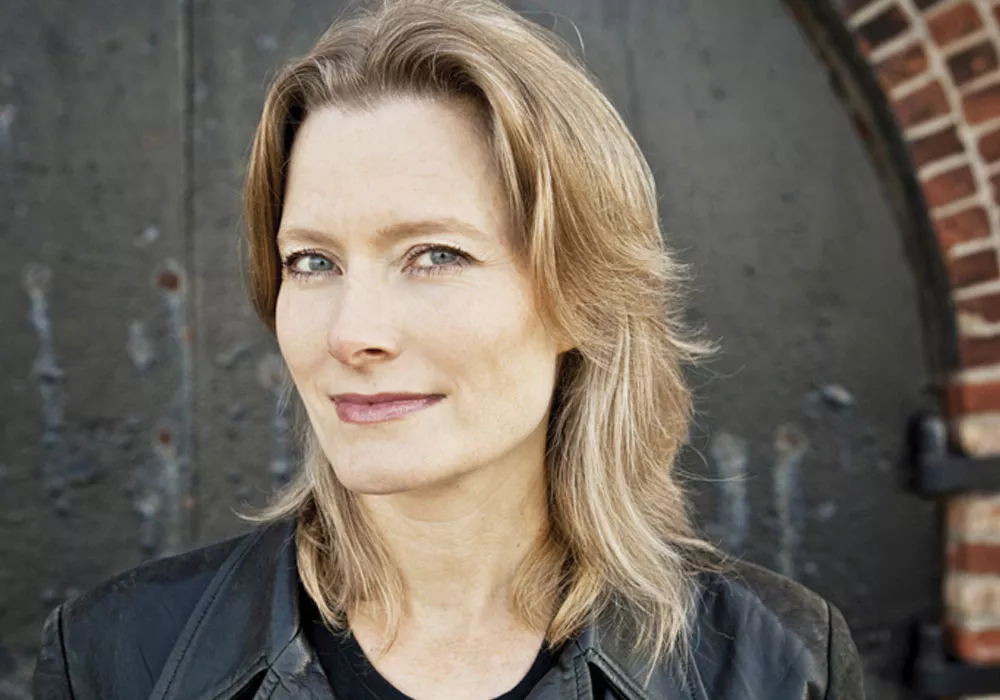 In his seven-volume work, In Search of Lost Time, Marcel Proust — or rather, his narrative surrogate — recalled his formative years and the people, places and events that were central to them.
And nearly a century after the first volume of Proust's magnum opus appeared, Brooklyn-based novelist Jennifer Egan won the Pulitzer Prize for A Visit from the Goon Squad. Its story jumps between decades and locations, loosely following a rock mogul in his senescence, along with a cast of related characters. Time, or at least its passing, is the goon of the title.
Existing in the nebulous space between a novel and a short-story collection, Goon Squad is something Egan calls a "response" to In Search of Lost Time.
"Proust's book is nostalgic to its core, and it's nostalgic from a single point of view," she says. "There's one person, born at a certain time, who looks back on his childhood with longing.
"I wasn't interested in nostalgia at all. I was interested in the sense of time passing for people whose starting points were in all different moments. One reason that I structured the book the way I did was so that we could 'reset' for each chapter — what is the past literally changes depending on whose life we're in."
To an equal extent, Goon Squad was conceived in light of contemporary TV serial dramas like The Sopranos, as well as modern technology. One chapter, loved by some and lambasted by others, was laid out like a PowerPoint presentation.
As someone who still writes in longhand, Egan says her feelings towards technology are "an irreconcilable paradox" — best typified by the fact that e-readers like the Kindle rendered the PowerPoint chapter poorly or skipped it altogether.
"On the one hand, I'm pretty traditional. The so-called enhancements [of e-readers] are detractors from the act of reading and the kind of engagement that it requires. As a writer, obviously I feel differently, because I'm incredibly excited by the possibilities."
Readers' ambivalence toward the hybrid print/ digital chapter isn't new to Egan. The nonlinear, genre-straddling format of Goon Squad has been an issue, too.
"Some readers are a little mystified and frustrated because they feel like they should be having some kind of experience that they're not having. I strongly encourage readers to read it in any way that works for them. And enjoy it if they can. That was always my goal."

Jennifer Egan reads from A Visit from the Goon Squad and other works • Tue, Jan. 31 at 7:30 pm • Free • Gonzaga University's Cataldo Globe Room • gonzaga.edu • 313-6681