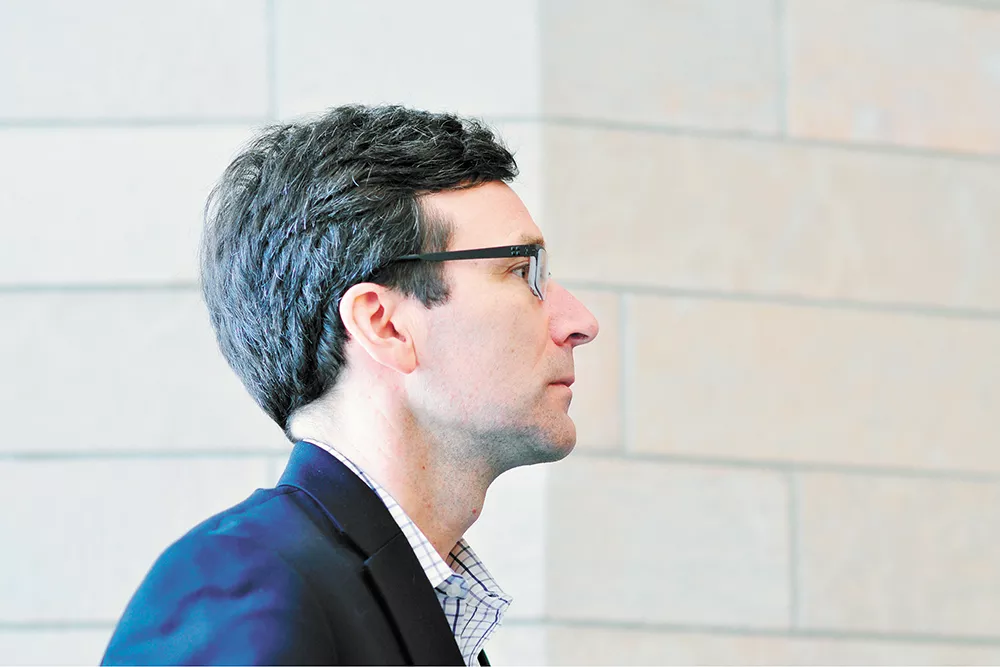 Tim Eyman, longtime anti-tax activist and current Republican gubernatorial candidate in Washington state, violated state campaign finance laws by concealing over $766,000 in political contributions, a judge ruled last week.
In his ruling, Thurston County Superior Court Judge James Dixon found that Eyman effectively served as a "political committee" and that he failed to register as such. Dixon also ruled that Eyman failed to report $766,447 in contributions that were solicited over the years to support anti-tax ballot measures and that he therefore "concealed" the donations.
The ruling stemmed from a lawsuit filed against Eyman in 2017 by Washington state Attorney General Bob Ferguson, who alleged that Eyman solicited hundreds of thousands of dollars in contributions for ballot measures but used the money for personal expenses or completely different political initiatives.
Last September, Judge Dixon ruled that the over $766,000 in donations were indeed contributions to support ballot initiatives, not "gifts" as Eyman previously argued. He also found that Eyman "willfully and deliberately" defied court orders compelling him to produce documents, according to the Office of the Attorney General.
"Eyman is being held in contempt of court — and today's ruling reveals his contempt for our campaign finance laws," Ferguson says in a news release. "Eyman will say anything to avoid accountability for his conduct, but his lies won't work in a courtroom."
When contacted for comment, Eyman referred to a statement issued last Friday by his attorney, former Washington Supreme Court Justice Richard Sanders.
"My attorney calls this 'bizarre and unprecedented' — he's right," Eyman writes in a text message. "It's also just plain weird. AG & judge say that I, Tim Eyman, am a PAC."
"Contributions to a politically outspoken individual intended and used to survive the AG's attacks on him and his family are not reportable under the statute," Sanders writes in a statement. "It is an effort to ruin Mr. Eyman's reputation and prevent him from speaking out. ... This proceeding was designed by Attorney General Robert Ferguson to silence Mr. Eyman's dissent to big government and high taxes."
Any penalties stemming from last Friday's ruling will be determined following the July 13 trial on the remaining issues in the case.