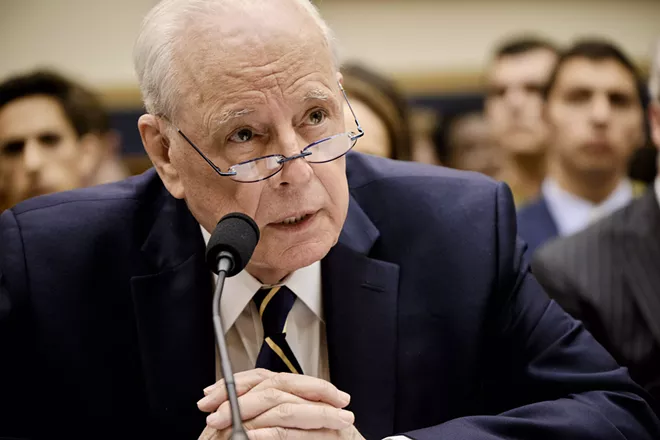 By Nicholas Fandos
New York Times News Service
W
ASHINGTON —
The Justice Department, after weeks of tense negotiations, has agreed to provide Congress with key evidence collected by Robert Mueller that House Judiciary Committee members said could shed light on possible obstruction of justice and abuse of power by President Donald Trump, the House Judiciary Committee said Monday.
The exact scope of the material the Justice Department has agreed to provide was not immediately clear, but the committee signaled that it was a breakthrough after weeks of wrangling over those materials and others that the Judiciary panel demanded under subpoena.
The announcement appeared to provide a rationale for House Democrats' choice, announced last week, to back away from threats to hold Attorney General William Barr in contempt of Congress. The House will still proceed Tuesday with a vote to empower the Judiciary Committee to take Barr to court to fully enforce its subpoena, but even that may no longer be necessary, the panel's leader said.
"We have agreed to allow the department time to demonstrate compliance with this agreement. If the Department proceeds in good faith and we are able to obtain everything that we need, then there will be no need to take further steps," Rep. Jerrold Nadler, D-N.Y., the committee chairman, said in a statement.
Nadler said he expected the department to begin sharing some of the material Monday afternoon and that all members of the committee would be able to view it privately.
The agreement appears to have been foreshadowed in an exchange of letters in recent weeks between the committee and the department. In a May 24 letter outlining a proposed compromise, Nadler wrote that he was "prepared to prioritize production of materials that would provide the committee with the most insight into certain incidents when the special counsel found 'substantial evidence' of obstruction of justice."
Those incidences include Trump's attempts to fire Mueller, the special counsel; his request that Don McGahn, the former White House counsel, create "a fraudulent record denying that incident"; and Trump's efforts to get former Attorney General Jeff Sessions to undo his recusal and curtail the scope of the special counsel inquiry.