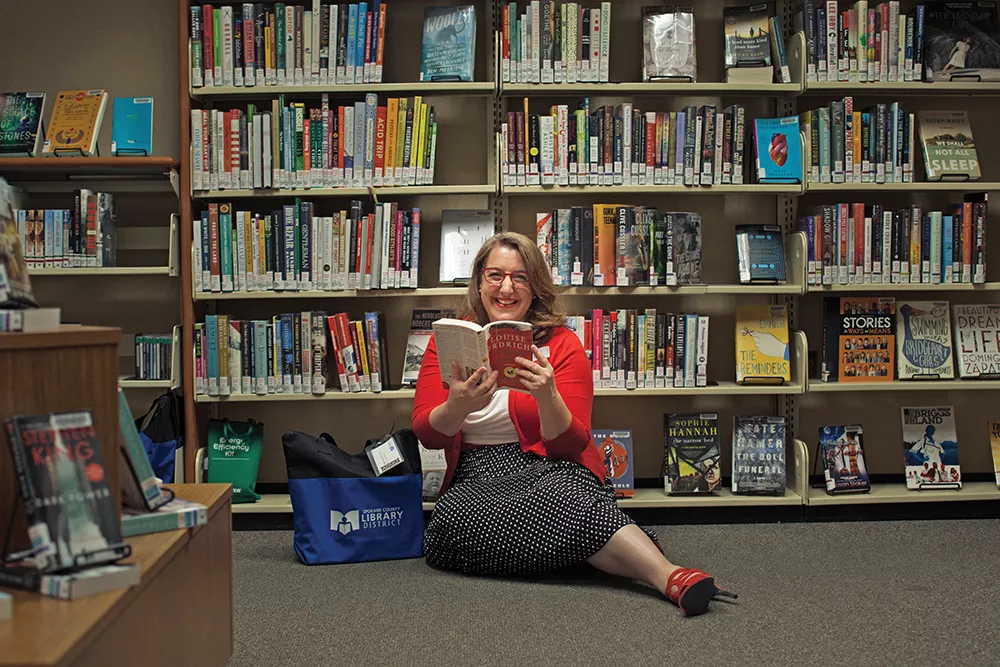 A little less than 75 years ago, patrons of the Spokane County Library District were checking out books by mail, or marking their calendars to note the next stop of the Spokane County Rural Library Bookmobile in their community.
Now, the SCLD, as it's known for short, includes a network of 11 physical library branches across the county, mostly in areas that lack access to the city's Spokane Public Library system. In the past 75 years, the county library's programs and services have expanded well beyond literacy and book lending — other offerings include cultural enrichment experiences, classes and workshops in cooking, art and even running a business.
"You can walk in the doors and have access to all knowledge and art in the world," explains Library Services Manager Gwendolyn Haley, who's been with the district for 13 years. "In terms of literature, we offer all of that. I think what we're doing new now that we've not done, even 13 years ago, are experiential ways to do that — programs and exhibits and hands-on programs where you're getting messy sometimes. It's not just for kids, but also adults."
This fall, the SCLD celebrates its 75th anniversary through several events and programs, including its new Artist in Residence series at the newly remodeled North Spokane branch. Each month through December (the series started in September), a local working artist is on site in the branch's new all-purpose learning space called The Lab, both making art and hosting public workshops. Another event to mark the big milestone includes the release of a community poetry and prose anthology during a celebration on Nov. 4, also at the North Spokane branch.
At the helm as the library enters its next 75 years is new Executive Director Patrick Roewe, who steps into the role after almost 10 years with the district. He envisions the next 75 years of the library's existence as a period of continued focus on innovation, and ensuring that the library keeps listening to the needs of its patrons and the community at large.
"Throughout the [past] 75 years, there is a history of innovation and adaptation — ways to engage the public and give them new ways to access knowledge and literature and the arts," Roewe says. "We're still definitely about the books, but we're conscientious of being able to expand upon that."♦
For more information on the library's 75th anniversary celebration events and other programs, visit scld.org.