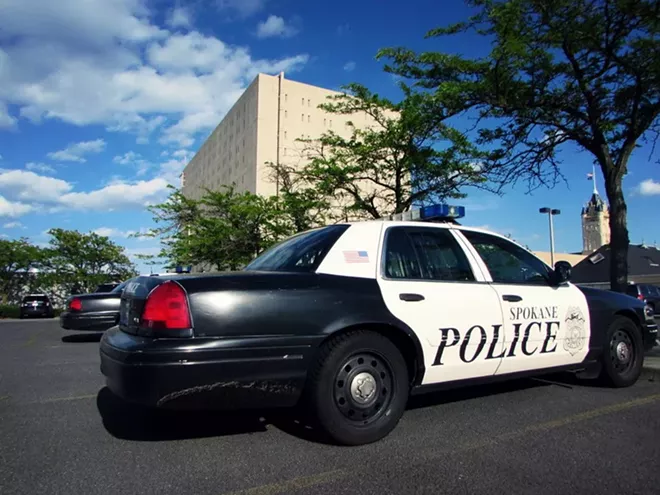 I
t hasn't even
been six months since Lewis and Clark High School was terrorized by a student who allegedly said he was going to shoot up the school, threatened one girl in particular and caused many parents to withhold their kids from school out of fear for their safety.
Now, the same thing is happening again. An Instagram account with almost the same name as before, steven_smith__4, wrote (we've left uncorrected the grammar): "cant wait to carry out what i said last school year of what was going to happen." It threatened two girls, including one who was threatened before. And parents are once again fearful of sending their kids to school.
Right now, Spokane police investigators have sought help from federal authorities as they search for the person who made the most recent threats.
An 18-year-old former LC student named Ryan Lee was arrested for the first round of threats. He has been charged as an adult and released from jail on bond. He's not allowed to access social media as part of his release conditions.
However, the new threats earlier this month suggest that someone else "took the blame of my doings." Spokane police spokeswoman Michele Anderson tells the
Inlander
that the department can't comment on the status of the investigation, including whether Lee is considered a suspect in the new threats.
Meanwhile, the threats have prompted Lewis and Clark to increase its security. They've added more school resource officers and have gone to a single point of entry to the building.
"We appreciate the students, their families and the staff's patience while detectives continue to pursue this investigation which is very detailed and complex," SPD says in a press release.
Spokane Public Schools spokesman Brian Coddington tells the
Inlander
he can't give a timeline on how long the increased security will last.
"We'll continue to evaluate it like we do all of our security practices," he says.