Moscow is considered to be one of the best Idaho cities to live, based on factors like employment and housing, but also quality of life. For us, that includes food.
Moscow is home to more than three dozen independently owned places to grab a bite — not fast food or chains, in other words — and that doesn't even include all the coffee shops, wine bars and food trucks. It's a lot for a college town with an estimated population of 25,000 across less than seven square miles.
Most of Moscow's dining establishments are downtown, a narrow pocket of businesses from where Highway 95 splits into Jackson and Washington streets. This makes for a pleasant, walkable region, roughly three blocks wide and 10 blocks long, that feels like a plaza, especially with all the outdoor dining. Indeed, this is where many events are held, including the city-run farmers market and art walks.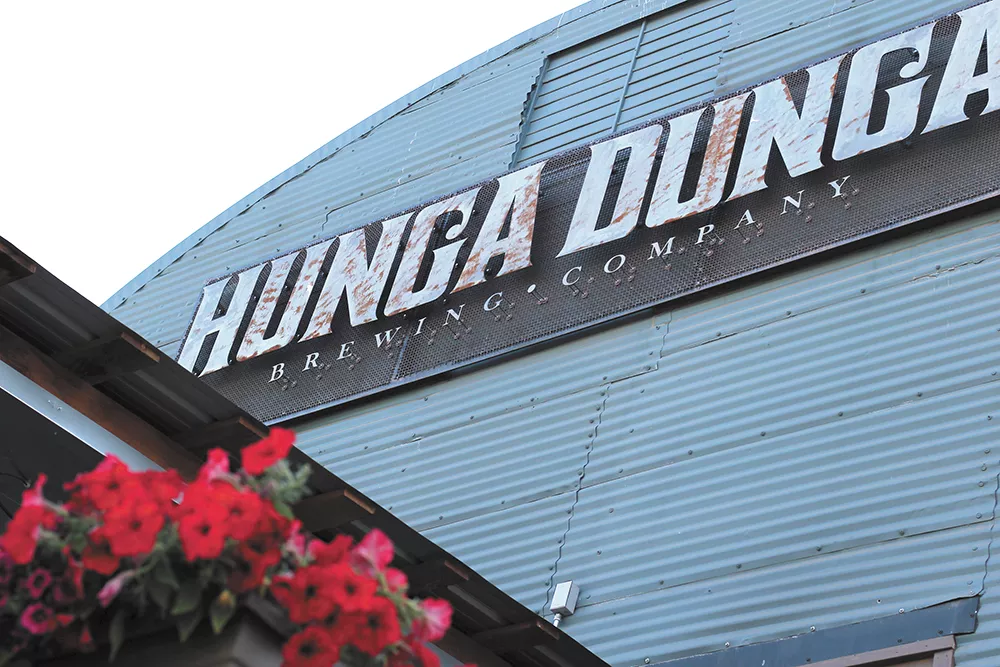 Here is where you'll find breakfast in the form of several coffee houses, like CAFÉ ARTISTA (218 S. Main St.) with its funky artwork and locally roasted Kamiak Coffee.
For a hearty first meal like potato pancakes, "stuffed" biscuits and gravy, or its signature huckleberry zucchini bread French toast, try THE BREAKFAST CLUB (501 S. Main St.). In warmer weather, sit outside at BLOOM CAFÉ (403 S. Main St.) and enjoy options like an eggs Benedict for breakfast or a Reuben sandwich for lunch, the latter featuring house-made rye bread and locally made Hog Heaven pastrami.
For lunch, KITCHEN COUNTER (214 S. Main St.) features locally sourced bakery, charcuterie and other items, and all scratch-made, seasonal soups, salads and sandwiches. On Fridays during the fall season, it also serves aperitivo, an Italian tradition of early evening wine and food meant to be enjoyed with friends and family. Another lunch option is HUMBLE BURGER (102 N. Main St.), which grew into a brick-and-mortar spot from a farmers market stand, becoming a local favorite for its spin on fast food-like burgers and scratch-made milkshakes.
Lunch-to-dinner venues account for the bulk of Moscow's dining options, which also cover a wide geographic range of cuisines, including Italian (Maialina Pizzeria Napoletana), Mexican (Patty's Mexican Kitchen; La Casa Lopez), Japanese (Red Bento), Mediterranean (Mad Greek) and Hawaiian (LocoGrinz).
Moscow is also home to three breweries, two of which offer food. Easy to spot in its Quonset hut shell, HUNGA DUNGA BREWING (333 N. Jackson St.) is a fun little brewpub with a thriving side gig as an eatery; try a lamb burger paired with the Hopnipotent Hazy IPA or banana pudding and the cold brew coffee stout.
Nearby RANTS & RAVES BREWERY (308 N. Jackson St.) is a beloved gastropub with a strong reputation for food — serving dishes like honey-glazed pork belly, chipotle mac and cheese and more — and beer alike. The town's beer veteran, especially if you count their claimed spiritual kinship with Moscow's original brewery in the early 1900s, is MOSCOW BREWING CO. (630 N. Almon St.), which opened in 2013 and has a modest on-site tasting room.
MOSCOW ALEHOUSE (226 W. Sixth St.) is another long-standing local establishment, dating back to 1999 when it was Coeur d'Alene Brewing (which later morphed into Spokane's River City Brewing Co.), that now serves wings, burgers and the like in a busy location en route to the University of Idaho campus.
TAPPED TAPHOUSE & KITCHEN (210 S. Main St.) is a more recent addition to the downtown scene, offering two dozen rotating taps and a gastropub menu with items like gumbo, bacon-wrapped dates, dulce de leche and pretzel cheesecake.
For dinner and fine dining, downtown Moscow offers numerous choices. NECTAR (105 W. Sixth St.), the sister restaurant to Bloom, is an ideal place for craft cocktails and shareable plates like filet skewers, and its patio is a garden oasis. LODGEPOLE (106 N. Main St.) is a spacious place with an equally large outdoor dining area, and seasonal dinner and lunch menus that don't disappoint, with highlights like charcuterie, house-made pasta and pan-roasted duck.
More Moscow dining spots to try: Slice and Biscuit (125 E. Second St.), Gambino's Pizza (308 W. Sixth St.), Garlic Garden Bistro (630 N. Almon St.), Moscow Food Co-Op (121 E. Fifth St.), Hoof and Trotter (115 E. Second St.), Karma Indian (1420 S. Blaine St.). ♦