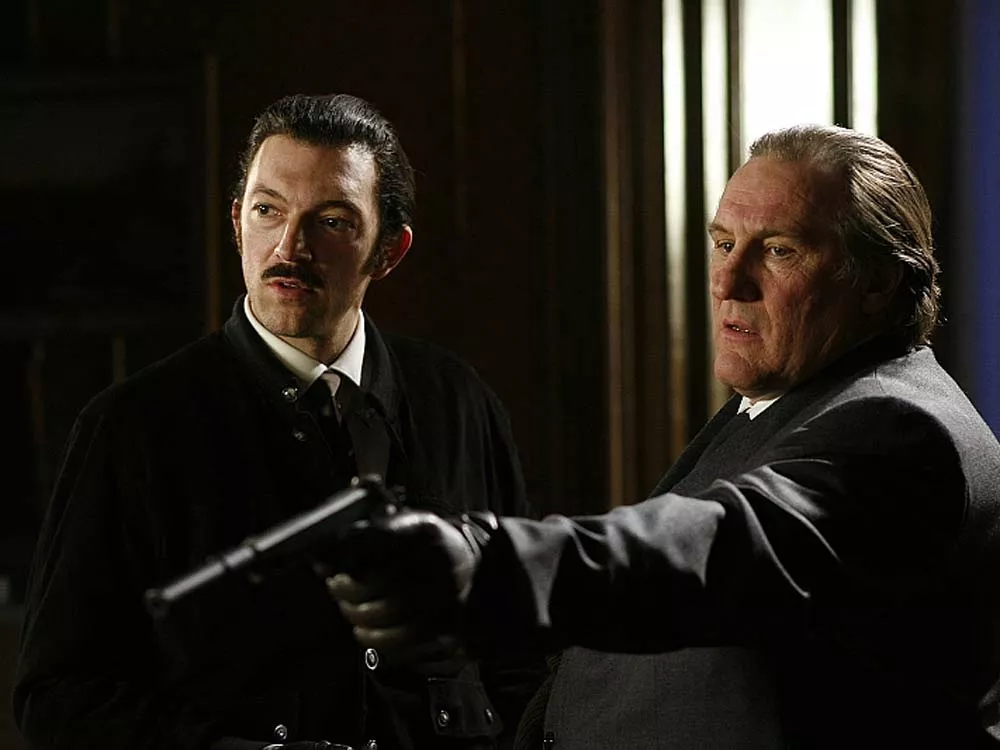 Two men ride in the backseat of a car driven by Jacques Mesrine (Vincent Cassel), who for a time was infamous as France's vaguely elitist version of John Dillinger. The passengers are a rotund Gérard Depardieu and a well-dressed Arabic pimp. "You know what they say to an Arab with a suit like yours?" Mesrine asks, and subsequently answers: "Defendant, please rise!" The men laugh uneasily, and then Mesrine pulls the car over, stabs the pimp, and begins to bury him while he still struggles.
Is Mesrine a heartless murderer? Sure. Is he something of a xenophobic racist? Perhaps. Is he the subject of Jean-Francois Richet's riveting, César Award-winning biopic? Totally.
The first part of Richet's four-hour, two-part film, Mesrine: Killer Instinct, is based on an autobiography Mesrine wrote and clandestinely published while incarcerated in a French prison in the late 1970s. The second part, Public Enemy No. 1, dramatizes the remainder of Mesrine's brutal career and purportedly clears up some of the narrative chaos that shapes Killer Instinct into such an imperfect, yet thrilling, introduction.
Vincent Cassel, most recently seen as the director of the ballet company in Black Swan, plays Mesrine as a sneering gangster with boundless joie de vivre. He tears a path across France, America, and Canada, committing cunning robberies, deflowering virgins, kidnapping billionaires, assaulting whoever happens to be around, and refusing to surrender.
The film touches briefly on Mesrine's time in Algeria during France's decolonization war, in which he was compelled to torture anti-colonial insurgents, although the degree to which this disturbed him is never clear. Mesrine viciously rebels against the traditional life his family wants for him, at one point demanding of his timid father, "What's with this family? Do balls skip a generation or what?" At another juncture, he robs a bank, waits to hear the sirens, and then, while the police are still busy, runs across the street to rob another bank. Mesrine — intent on mastering his destiny — is a charming, ruthless rogue. (Rated R)