Less than a year into its life as a hotel, the Davenport Grand has already won local hearts and minds — in fact, it beat out the Historic Davenport for first place in last week's Best of the Inland Northwest readers poll issue. So it was fitting to have the annual awards party right there in the winning hotel's fancy, new ballroom.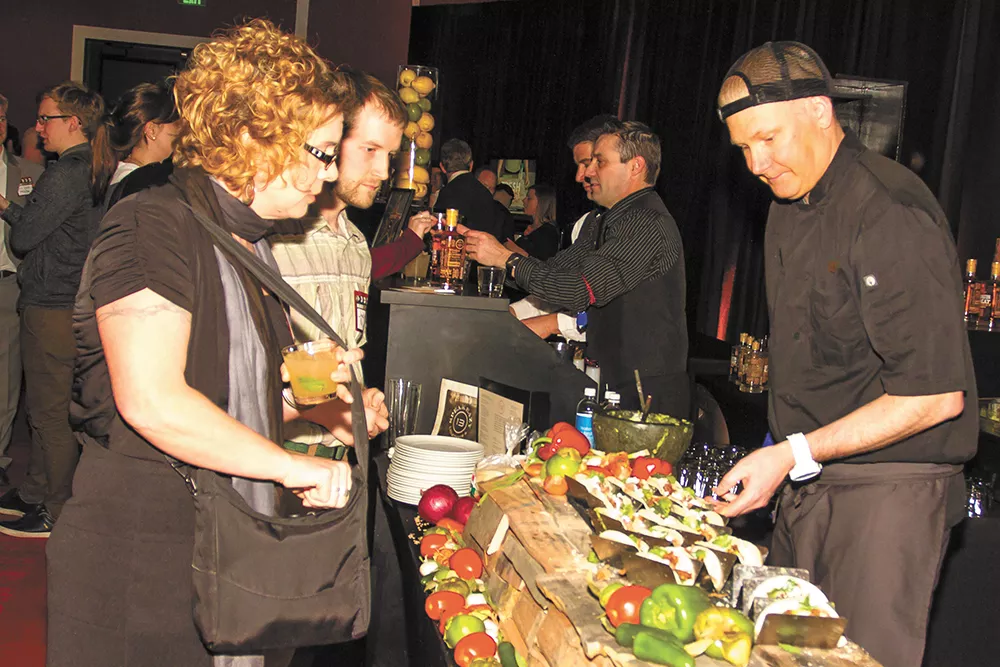 Hundreds of winners gathered March 23 to sample the best beer, wine, cider and spirits — along with food from the Davenport's many eateries, from the Post Street Alehouse to Table 13. The swanky Vintage Hollywood theme was driven home by the vocal stylings of Heather Villa and her band, Villa Blues 'N Jazz.
Inlander owners Jer (pictured) and Ted McGregor greeted the winners of the 23rd annual readers poll and inducted five new members into the Best of Hall of Fame. Twigs, the Spokane Civic Theatre (pictured), Liberty Park Florist & Greenhouse, the Swinging Doors and Art on the Green all hit the milestone of 10 wins in 10 different years.
Congrats to all the winners, and if you somehow missed the issue, check it out at Inlander.com. n