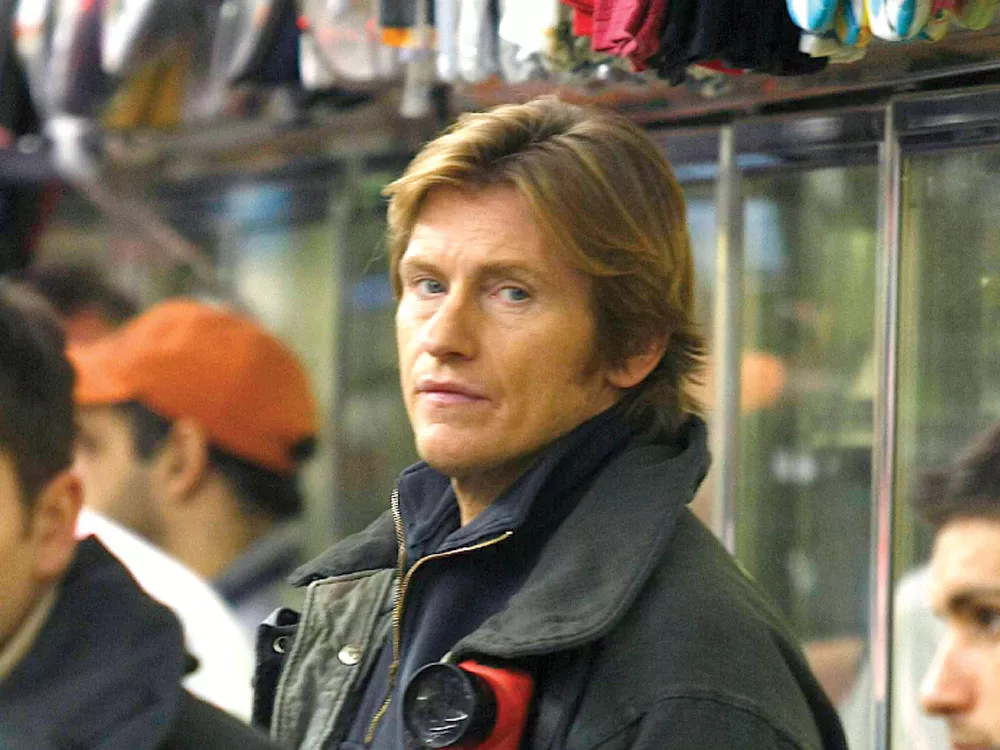 "Wanna know how big my balls are? My balls are bigger than two of your heads duct-taped together." This is the first line of dialogue in the first episode of Rescue Me's Season One. Actor-comedian Denis Leary's character, New York firefighter Tommy Gavin, is addressing a new recruit class, and he continues, "There ain't no medals on my chest, assholes, because I ain't no hero. I'm a fireman."
Now starting its sixth season, the FX Network's mega-hit continues to fulfill the promise of Tommy Gavin's initial rant. Rescue Me is bold, irreverent, foul-mouthed (thanks to the almost-premium-channel allowances of a TV-MA rating), hilarious, and profoundly accurate in its depiction of firefighters. (I know. I'm married to one.)
Dozens of shows have tried and failed to capture the essence of life in a firehouse: The practical jokes, impassioned arguments about real versus fake breasts, local and federal government, who's making lunch, and how best to guide probationary firefighters. "Hey, kid," says Gavin. "Taste that piss, tell me if it's human."
Rescue Me follows the professional and personal lives of firefighters on New York's Ladder 62. Rebellious and reckless Gavin is a second-generation Irish Catholic firefighter who handles problems with booze and fighting. He's a father of three children — one of whom died in the second season — and he's constantly involved in off-and-on relationships with his wife Janet (Andrea Roth) and his cousin's ex-wife, Sheila (Callie Thorne).
Rescue Me is expertly written by co-creators Peter Tolan and Leary. The comedic timing is flawless, the dysfunctional family drama addictive. And of course there's the fire: Crazy towering infernos, falling debris, close calls, and magnificent rescues.
Did I mention the sex? And it's not with bimbos: The women in the show are as tough as the men, most of them at least 35, two of whom include Gina Gershon and Marisa Tomei.
Not to be typecast into one genre, Rescue Me also gets sweet and heartbreaking.
People die, and the loveable, incredibly flawed characters (especially Gavin) screw up over and over at love, parenting and sobriety. They don't, however, screw up at fires. (Another reason real firefighters love the show.)
Tommy Gavin is recovering from a brush with death, so expect redemption to complement the usual bold drama and outrageous humor this season.
---
TIVO-WORTHY
Unnatural History
In the annals of children's television, Unnatural History is a rare treat. World-wise teenaged globe trotter Henry Griffin is forced to settle down in a museum-themed high school in the States. But the uncle he's supposed to be living with has been killed! There's mystery, suspense, crime-fighting, kung fu and kid-driven heroism. (Sundays, 8 pm, Cartoon Network)

Downfall
Surely the least sensitive TV greenlight since the economic collapse, contestants atop a sky scraper try to answer trivia questions as a conveyor belt with money and prizes sails past. If the answers come too slow, the prizes and ultimately the contestants themselves, are flung off the building. (Tuesdays, 9 pm, ABC)

Hawthorne
While no medical show can top Showtime's Nurse Jackie, TNT's Hawthorne comes closest. Jada Pinkett-Smith plays Christina Hawthorne, who in the second season is head nurse at a new (although run-down) inner-city hospital. Hawthorne and her old staff are clashing with the existing staff, making for intriguing plotlines and great acting. Michael Vartan (Alias) and Anne Ramsey (Dexter) co-star. (Tuesdays, 10 pm, TNT)