Greater Spokane Incorporated's announcement that it would be submitting a bid to Amazon for its second headquarters has stimulated increased chatter about the effectiveness of our region's economic development initiatives. There is increasing concern that we are not seizing the opportunity to proactively market the region and attract compelling businesses, particularly high-tech and other emerging growth companies.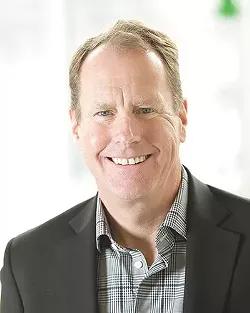 The concerns have elicited discussions regarding what entity should be leading economic development and what the underlying strategy should be. Up until early 2007, economic development in Spokane was spearheaded by the Spokane Area Economic Development Council — the EDC. Subsequently, the EDC and Spokane's Regional Chamber of Commerce merged to form GSI.
The rationale underlying the merger of the Chamber and the EDC included cost savings, leveraging resources and creating synergies. In theory, these were worthy objectives. In practice, however, some believe it was unrealistic to expect the functions of public policy, education and workforce development, along with economic development, to be optimized within the same organization.
Now, the effectiveness of the merger and the impact it has had on recruiting new companies is in question. All smart American cities are constantly grappling with the best way to develop their local economies, and the approaches vary — and are worth studying. But for us today, the basic question is whether recruitment can successfully be accomplished within one entity like GSI. At issue are several perceived conflicts.
Chief among the conflicts are the interests of GSI's members and the types of industries targeted for recruitment. For example, members representing legacy industries may not endorse soliciting businesses that may be competitive or disruptive.
The profile of GSI's membership base and the industries it focuses on for economic development is a second conflict. Because GSI's membership base includes very few of the region's fastest-growing high-tech and emerging growth companies, GSI lacks comprehensive input on the direction of its recruitment efforts. (etailz, an ecommerce company I co-founded, is not a member.) As a result, I believe that high-tech companies are not a high enough priority for GSI.
GSI's exclusive focus on Spokane is a third conflict. An effective recruiting strategy should be regional and include ongoing and regular collaboration with adjacent municipalities, academic institutions and businesses.
Another issue is that the job descriptions, performance-based compensation and entrepreneurial culture required to recruit new companies are often quite different than those required by a business service entity like a chamber of commerce.
Observing that GSI is structurally limited in recruiting new businesses, other regional organizations are increasing their investment in economic development, and at least one ad hoc group is in discussions to fill the void. The city of Spokane, for example, recently established a new position with the title "Business Development Manager" and hired Charlie Wolff, a commercial real estate broker, to fill it.
I believe it's time to seriously evaluate and consider unmerging economic development from GSI. I advocate forming an independent economic development organization with a very focused mandate to proactively target high-tech and other emerging growth companies in labor- and real estate-constrained markets to open satellite engineering, sales, and other facilities in our region. F5 Networks, the Seattle-based, publicly held company that established an engineering presence in Liberty Lake, is the poster child for the type of opportunity we should be seeking.
The economic development region should be broadly defined to include Spokane/Cheney, Coeur d'Alene, Sandpoint and Pullman/Moscow. A more broadly defined geography would encourage greater collaboration among the various constituencies in the region. A win for Sandpoint is a win for Spokane, and vice versa.
At the time of the merger between the EDC and the Chamber, it was reported that the EDC had an annual budget of $1.2 million and about 12 employees. I am not privy to what GSI currently spends on recruitment, yet I am confident an independent organization focused primarily on outbound marketing would require a fraction of the EDC's prior budget, and would produce a much higher return as measured by the number of companies and employees recruited. I envision an initial team of no more than three people and an active board of local business and entrepreneurial leaders. I believe funding for this effort, with the right staff, would be readily available.
Tertiary cities like the Spokane/Coeur d'Alene area are viable candidates to absorb overflow from large, existing tech hubs. The Spokane area offers a very compelling choice from a lifestyle, workforce and cost-of-living standpoint. Yet so do many other cities. Just look at how many municipalities responded to Amazon's request for proposals, and the creative and collaborative approaches taken. If we want to be a serious competitor and secure meaningful, high-wage job growth, we need to make changes to how our economic development efforts are structured. ♦