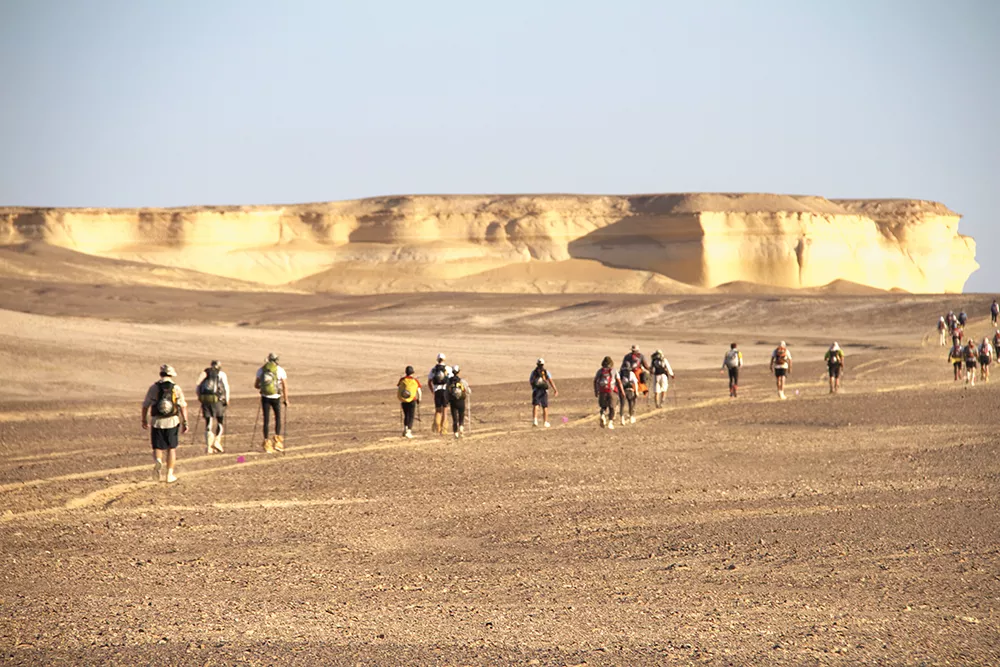 These people are bonkers, right?
There's no other way to describe an individual who willingly runs 155 miles (250 km) through some of the hottest deserts on Earth over the course of five days. It seems like an inordinately stupid thing to do. Even more stupid? To do it four times in one year.
But in her documentary Desert Runners, director Jennifer Steinman tries to get into the minds of four people who have set out to run 155-mile races in the Atacama, Sahara and Gobi deserts, topping it off with an equal number of miles down in Antarctica. She profiles a 56-year-old Irishman testing the limits of his age, a spunky young Australian woman, a former pro baseball player who's now a businessman, and a former British special forces soldier who recently lost his wife to cancer. Throughout, Steinman points out that maybe these people aren't bonkers after all. Or at least they seem less bonkers, because they all have a reason to be chasing this seemingly superhuman goal.
You're left shaking your head in amazement. You might get jealous watching these physical specimens make your three-day-a-week jogging regimen look like a walk in the park, which it literally may be. You also might find yourself parched, as screen titles give continual updates on temperatures that often top 100 degrees.
Then someone dies on the course, and the film's tone shifts. It's not drastic, but gradual, taking us from "Oh wow, look at these nutsos" to realizing that this is serious stuff, that these characters are putting themselves in life-threatening danger. Again, we're left wondering why they're doing it; those previously mentioned reasons suddenly feel insufficient.
The film is gorgeously shot, full of beautiful yet terrifying looks at these unforgiving landscapes through which the four main characters and a host of other runners drag their weary bodies. Some long silences echo the isolation these runners must feel, plodding for 12 hours or more through some of the loneliest places on the planet.
The true mastery of the film is its pacing. By the time it takes us to Antarctica, the runners — previously peppy, confident, at times arrogant — take on a dead-faced stare, like wayward Walking Dead extras. When they cross the final finish line, you might actually feel their strain, like you've been running alongside them. ♦